I thought I'd post some of the work that was in the Drawing Room show which was curated by Audrey Kawasaki. I was really really excited when I first heard this show announced, because three of my favourite Australian artists were included.

Lilly Piri – Cherry Bees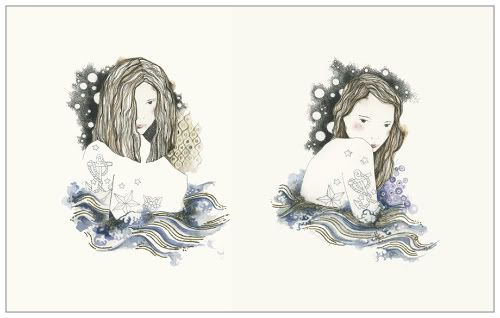 Catherine Campbell – Gudrun and Ursula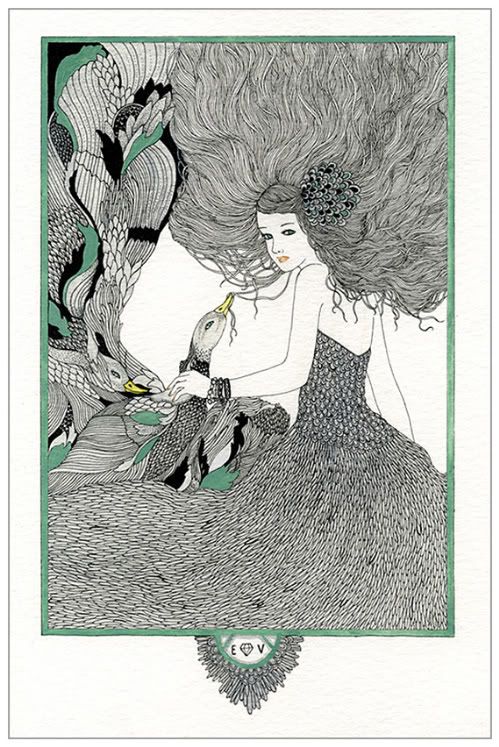 Eveline Tarunadjaja – Ugly Duckling
I really really really really want to get to a point where my work is good enough to join these lofty ranks, I admire the hell out of these women and their work.

And this is the amazing drawing room that Audrey created in the gallery window – she said it ended up being very similar to her room!