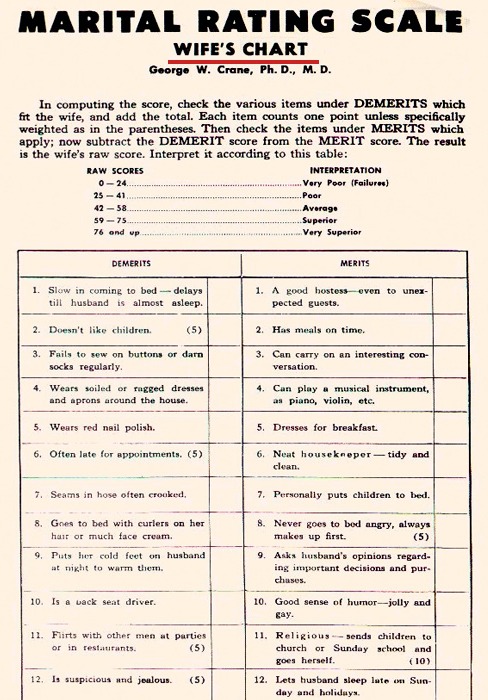 This chart for discerning a wife's wifeliness just popped up in my dashboard on Tumblr, and I had a little giggle about it and though I should post it here for some lite blog content over the holiday period. I thought I should credit the original source, The Art of Manliness, because that's the polite thing to do.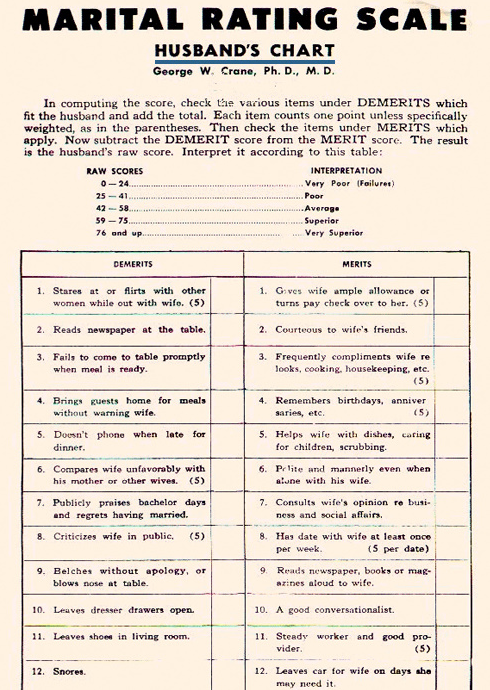 At the blog, I found the husband's version of the chart but also a whole pile of "What about Teh Mens" crying. I'm sorry that society was holding you to the standard that you should rightly be held today, while women were forced to pander to your every whim but now can rightfully tell you to sod off!
So I apologise that it isn't entirely light-hearted content, but I still wanted to post it regardless! And just for fun, I added up just how wifely I am, and got a -6. WOO!