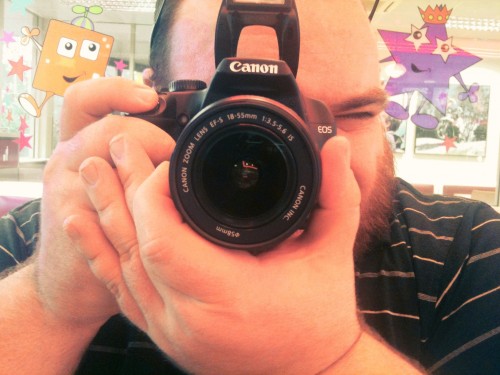 We bought a new camera the other day! I've been pining for a DSLR for years, and when we came across a good deal (posted by one of our Twitter friends) we basically rushed out to get it! It's a Canon EOS 1000D, just an entry level camera, but I think it's a good place to start especially when I've completely forgotten all the stuff I knew when I was using my Dad's old Minolta SLRs when I was 14.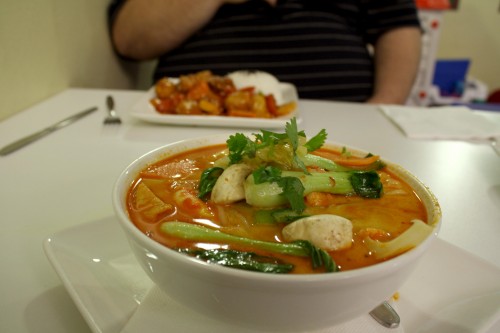 I'm looking forward to learning more about photography and documenting things with a lot more… finesse. Like dinner. This dinner, a monumentally frigging delicious bowl of (vegan) laksa from Loving Hut, was very worthy of documentation!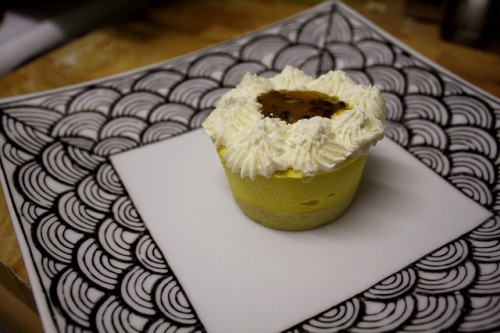 Likewise, this passionfruit cheesecake (cheesefake!) was scrumptious.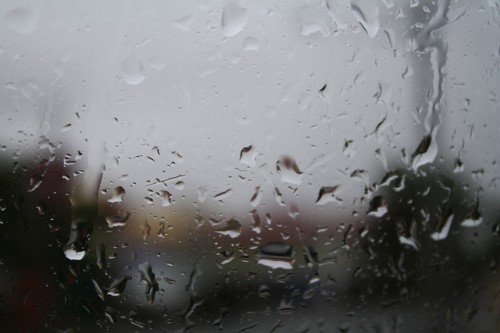 It's been really rainy in Brisbane for the last few days so my photo taking opportunities have been somewhat hampered. Lucky I like taking photos of rain drops.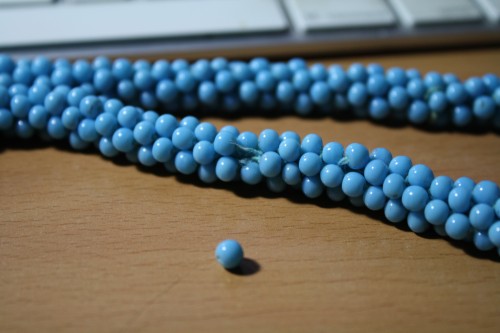 This is what happens when you jump around too much in your favourite necklace :(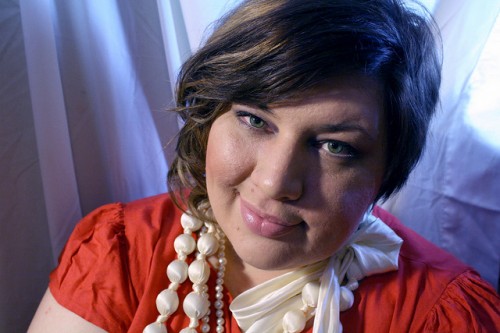 I've been experimenting with lighting and whatnot… it's pretty challenging doing self portraits while fiddling with all the settings. I set my tripod just a bit too high, whoops there goes my double chin.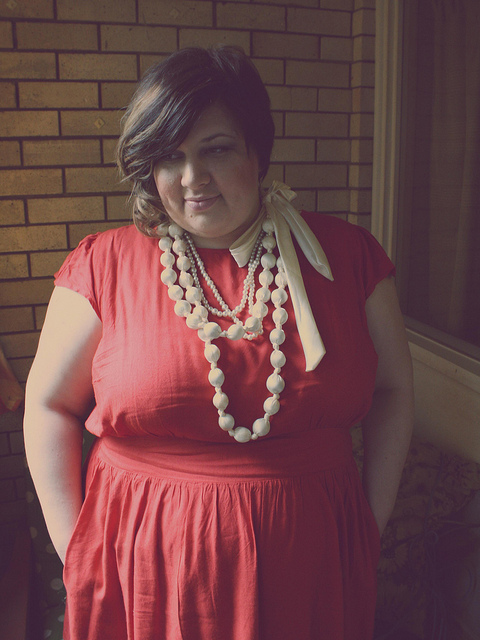 Nick had a go at taking some photos and I really, really liked this one.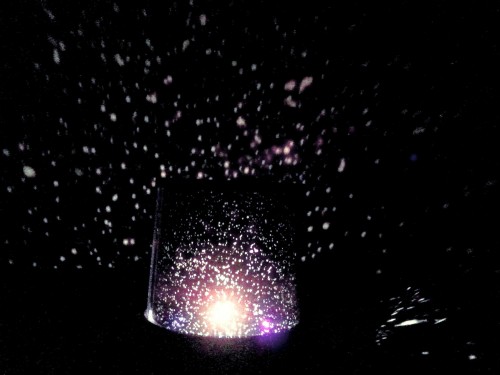 As fun and awesome and exciting as the new camera is, I won't be neglecting my iPhone camera… it's just so handy. However, I am really looking forward to getting a 50mm f/1.4 lens in the mail in the next week!
Do you have any DSLR photography tips or links? I'd love it if you shared them, I have a feeling I'll be pestering all my photographer friends a lot in the next few months. I really don't want to shoot on the automatic modes (mostly because this model won't let you turn off the flash in those modes, ewww) so I'm looking forward to experimenting and picking brains!