Our third Malaysia Kitchen jaunt took us to the Kampung Malay at Robina, one of three in the Kampung family (the other two are in Mudgeeraba and Bundall). I did my obligatory internet research on all of the possible Malaysian restaurants on the south end of the Gold Coast, and Kampung won me over with its favorable reviews and online menu.
I didn't get any photos of the interior but it reminded me a lot of the restaurants in Sunnybank, big rooms filled with large tables intended for feasting on banquets of incredible Chinese or Malaysian food. It wasn't fitted out with fancy artwork and lighting like Little Malaya, but in stark contrast to that empty restaurant Kampung Malay was filled with people laughing and sharing food. Considering that I'm from a suburb known as the unofficial China Town, this was a GREAT sign that the kitchen was serving up the real fancy stuff.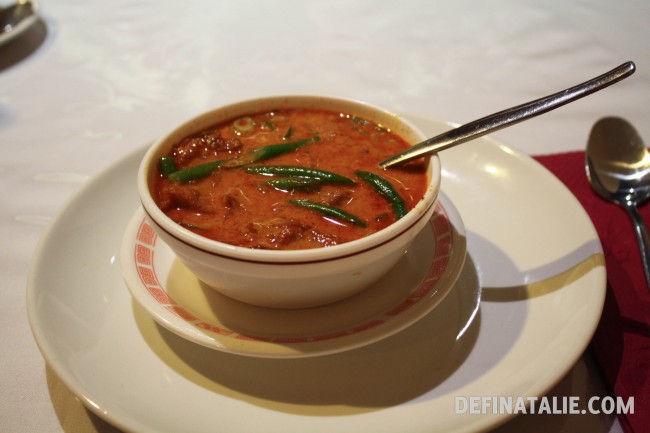 I can't stress this enough: OH MY GOD, I wasn't disappointed. When I ordered I asked if it was possible to order the coconut cream soup with tofu instead of chicken or beef as was written on the menu, and shortly after this bowl of perfection was set in front of me. The spices danced over my tongue. They did! I'm not a food writer so I'm not especially equipped to wax lyrical over delicious food, but this bowl of soup deserves poetry and songs. Nick had the same but with chicken and agreed with me, we could have eaten a bucket of this!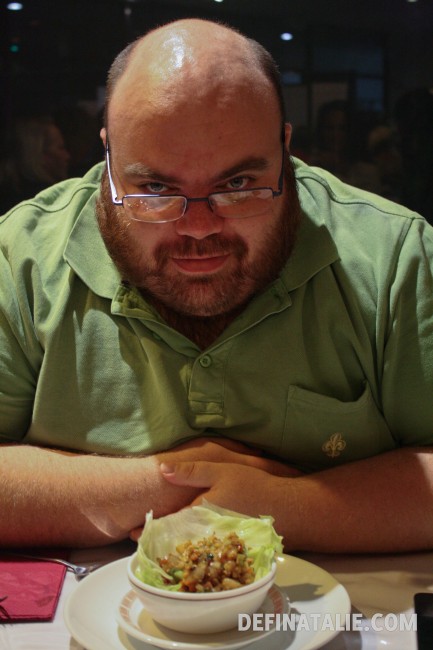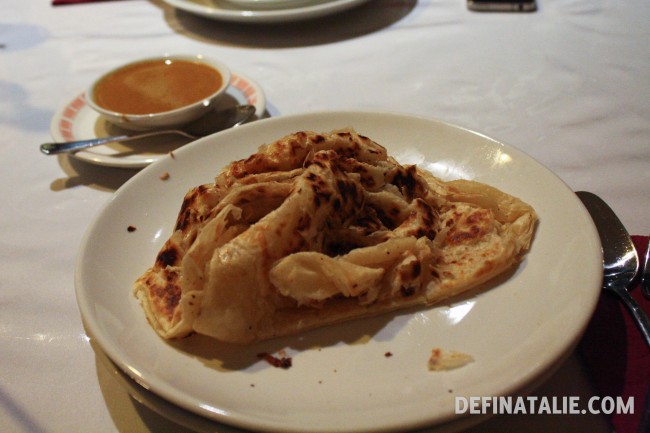 Our next move was second entree, because we were there to eat and… why the hell not! Nick did battle with a lettuce roll and found the filling could not be contained by lettuce alone and ended up eating most of the filling with his fork! My roti was, how do you say, FREAKING delicious. I've made roti before, but it has never been this flaky and delicious! The chef performed some more spice magic with the curry sauce, it was every bit as complex and moreish as the coconut cream soup.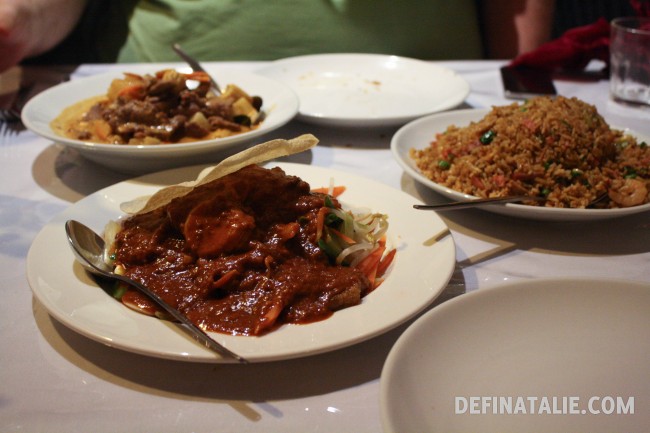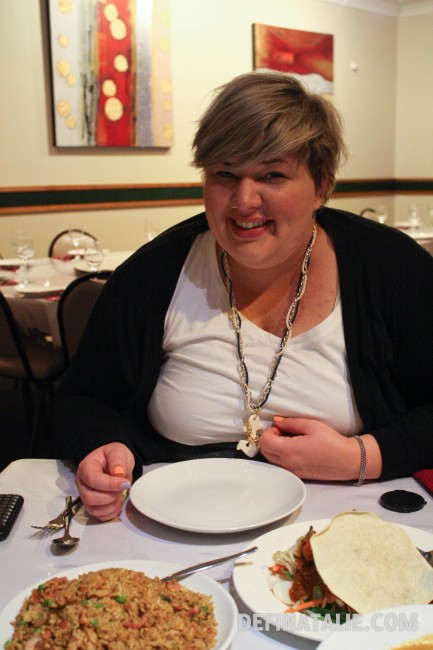 Our entree extravaganza led to most of the real estate in our tummies being taken up, so when our mains came to the table we faced a conundrum. However, we were on duty so we tucked in! My gado gado was a little bit disappointing, I suspect because the spectacular version offered by Ipoh Laksa still has a fond place in my heart (and stomach). The vegies weren't as crunchy as I'd like but the sauce lived up to the tantalizing standard set by the entrees. Nick thought his red lemongrass beef tasted "like goodness", with a hint of spice and complex flavours.
I'm definitely going back to Kampung Malay, those spice combinations are calling me back for more.
Kampung Malay
Shops 1-3 Robina Quays Shopping Centre
Cnr Markeri Street and Robina Parkway, Robina 4226
Ph – (07) 5689 1077

I dined at Kampung Malay as a guest of Malaysia Kitchen Australia as a Blogger Ambassador. This is my third post of four planned reviews over the next few months.