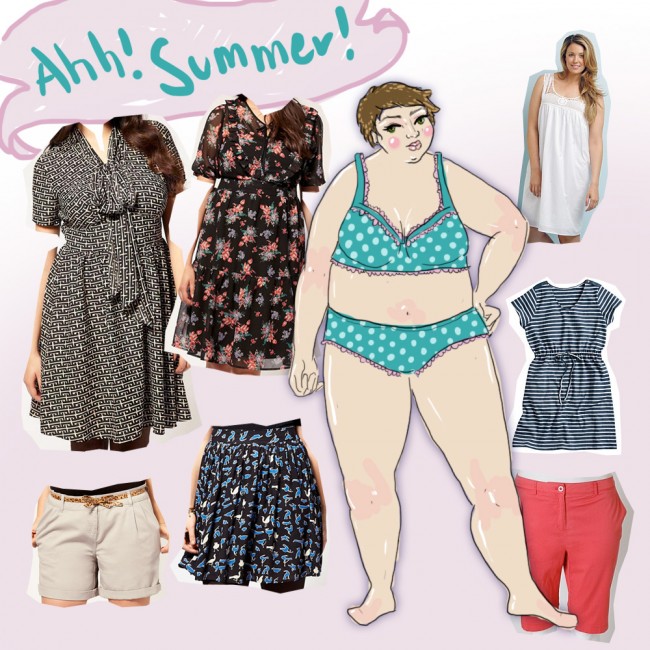 I hate summer. I don't understand why people rave about it because where I live at least, its an intolerable chunk of the year infused with sweat, chub rub, heat exhaustion and wearing far too many clothes. Since moving to the coast I've been a lot more casual in my dressing, so much so that I've felt a bit bashful about sharing my outfits here, but I've decided the embrace the dressing-down because there's no point living near the beach if you can't run around in shorts and a t-shirt.
Unfortunately I haven't been able to find many shorts to my liking, and have only found a pair of cheap denim shorts at Best & Less, but what I'd really like are shorts of all different colours. I went on a browser window shopping spree for the first time in months to see if any of my regular haunts could supply me with my desires but was disappointed. I did find some cute dresses though!
In the end, I think I might actually buy some fabric and make a pattern from the denim shorts I have. I would like to sew some more dresses too, but can't find any dress patterns I like!
The clothes I've got my eye on:
ASOS CURVE Printed Dress With Pussybow
ASOS CURVE Exclusive Floral Dress
ASOS CURVE Exclusive Chino Short
ASOS CURVE Exclusive Blue Bird Print Skirt
Virtu Hampton Dress
Sara Striped Dress
Virtu Urban Short