Today we will be discussing giant hair bows. I know Lady Gaga and Juicy Couture did this last year and at the beginning of this year, but I haven't seen any giant hair bows in real life until just recently. This morning on Twitter, Marianne expressed fears of regressing back to traumatic childhood giant hair bows, but I feel that the time of the giant hair bow is upon us again and that she (and we!) should break out the huge hair bow once again!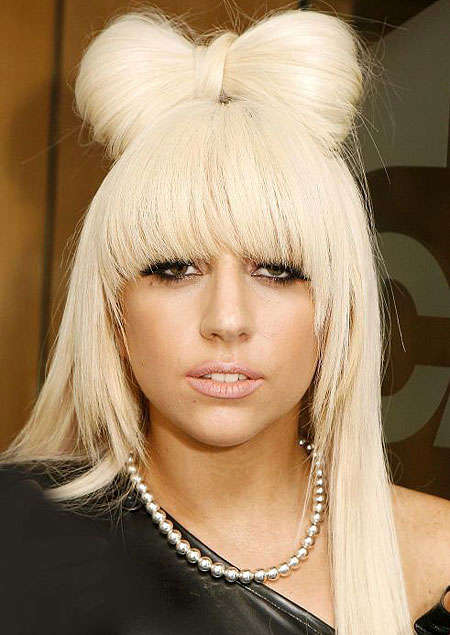 ⇒ The Lady Gaga hair bow that launched a million knock offs. I feel I should come out as a huge Lady Gaga fan at this juncture. Don't hate, you just don't get it!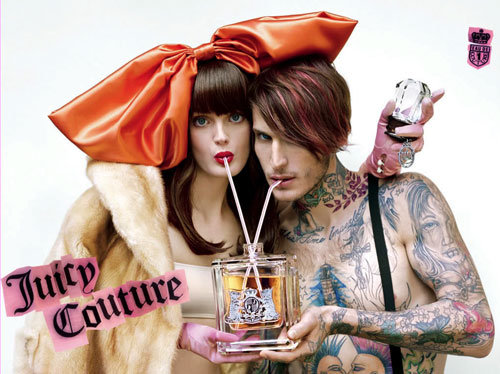 ⇒ Juicy Couture's ridiculously huge hair bow. I'm not a fan of the label, but this was one of the first massive bows I saw!

⇒ Loulou Loves You do a more modestly sized bow, I love this one in the small gingham!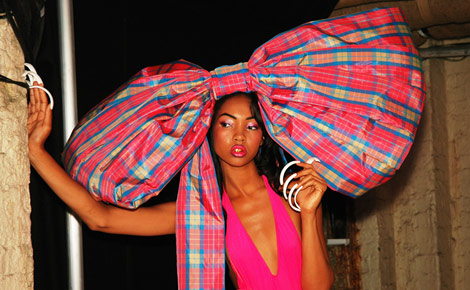 ⇒ "But Natalie," I hear you proclaim, "I need my bows to be REALLY REALLY RIDICULOUSLY HUGE." Nasir Mazhar has catered to your fance-embiggening desires.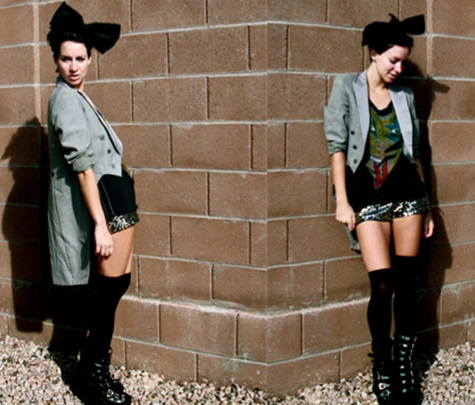 ⇒ Of course I had to consult lookbook.nu just to see if the hip things were wearing hair bows. They are!

⇒ For more real life inspiration, we should always look to the incredible Stephanie Zwicky!

⇒ Aaaand the fabulous Sonya!
Now if you'll excuse me, I need to go sew myself up a ridiculous bow to wear tonight so I can represent the huge bow wearing fatshionistas!