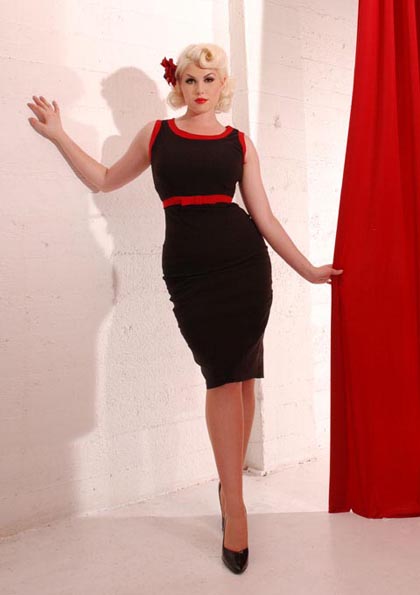 I know I do, but I have long been thwarted by the junior plus size offerings from Pinup Girl. Amazingly, the clothing store want to offer a broader collection of sizes, and they want to hear from you! Laura from PUG posted an open thread on their facebook page for people to offer feedback, and an overwhelming amount of people requested larger sizes.
It looks like Pinup Girl will be moving to a Torrid-style sizing system, and Laura has asked plus size shoppers to email her with their Torrid size so she can get a proper survey on the demand. I requested sizes 4 and 5, and she responded:
Hi Natalie,
Thank you so much for writing. As far as plus sizes go, we're pretty confident in our ability to sell sizes 1 and 2, so we really need to hear from girls who are sizes 3, 4, 5, so this definitely helps!
I want nothing more than to be able to dress as many people as possible, but being a smaller company (not teeny, but nowhere approaching the level of Torrid), we do need to venture forth into new product lines slowly and cautiously. Please be assured that going slowly into larger sizes and starting with the higher demand sizes is absolutely not about ignoring you. I know it can seem that way, and I know that some companies really DON'T give a crap about anyone outside the s-XL range, but we do. My hope is that as we build our plus size clientele, and word spreads that our sizing is consistent with industry-standard plus sizes, we'll be able to go even further.
Thank you again! I will be posting a more detailed update to the facebook page on Monday.
<3 Laura
If you wear a size 3 or up, please contact Laura on Laura at pinupgirlclothing.com and request it!