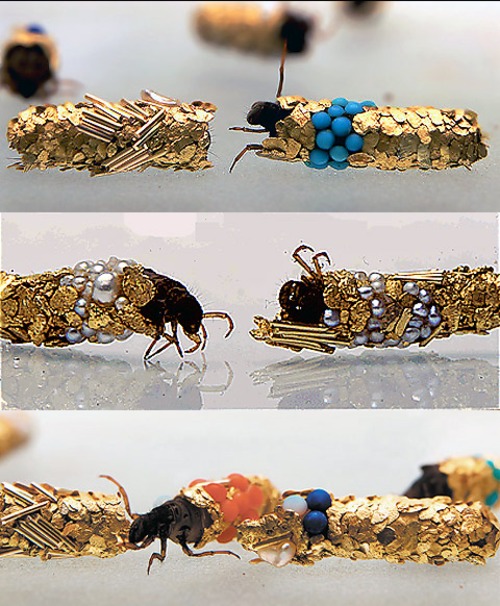 When case-making caddisflies are in their larval stage they gather material around them to build a protective housing. Hubert Duprat wondered if he could control the materials surrounding caddisflies so he could turn them into little jewelers, and it worked! These cases are made from gold flakes, semi-precious and precious stones as well as the caddisflies' own silk. Read more about these fascinating insects.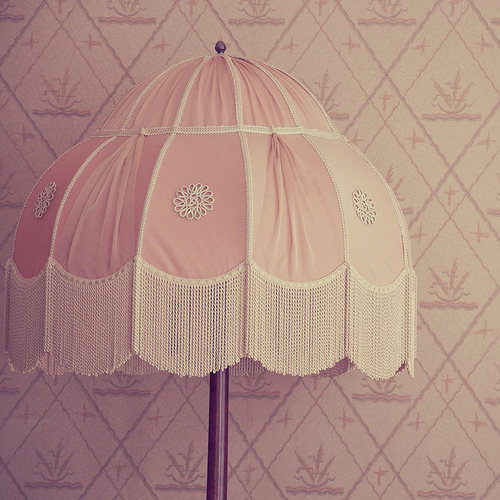 I love lampshades, and remember running my fingers through the fringing in my Nana's many gorgeous lampshades. She sold them all but I still have the base of one of my favourites. I need to find something like this shade to cap it off! Photo by Yvette Inufio.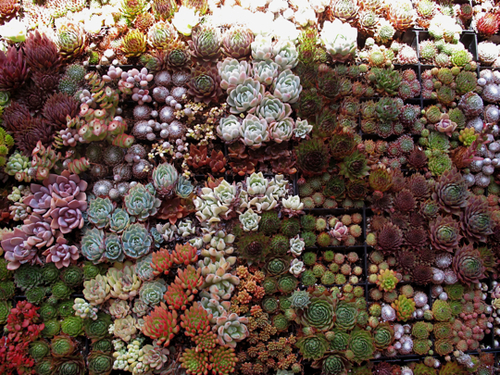 Is this a vertical garden? Let's pretend for this purpose that it is. I am fascinated by vertical gardens and hope to create my own one day. Photo via Apartment Therapy.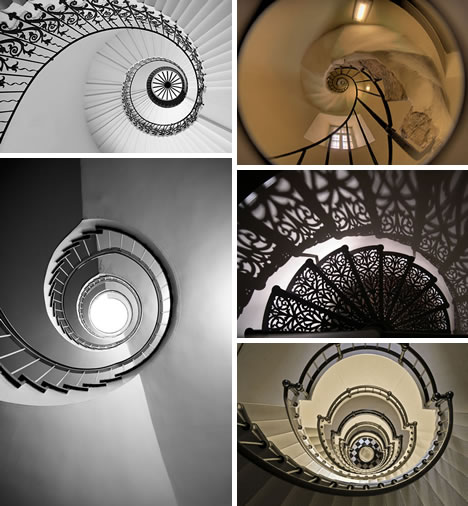 Are you dizzy yet? I am pretty dizzy after looking at 101 of these spiral staircases on Web Urbanist! When I have a mansion most of it will be taken up with giant spiral staircase that has the most ornately shaped balustrade creeping up to the top and I'll lie at the bottom and imagine that it's a giant sky snail.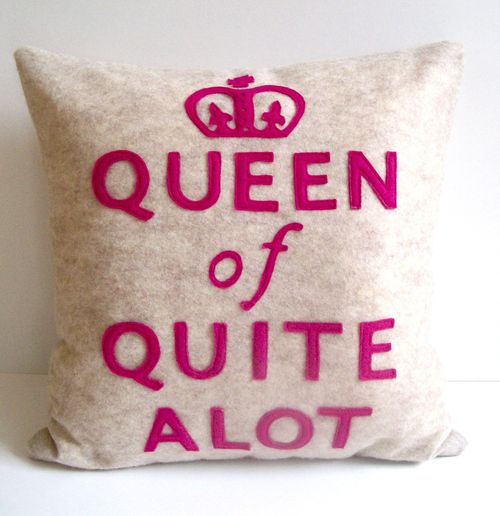 Hellooooo, this needs to be on my couch. Under my queenly butt. PillowPalooza make this and many other fancy custom-made comfort devices.