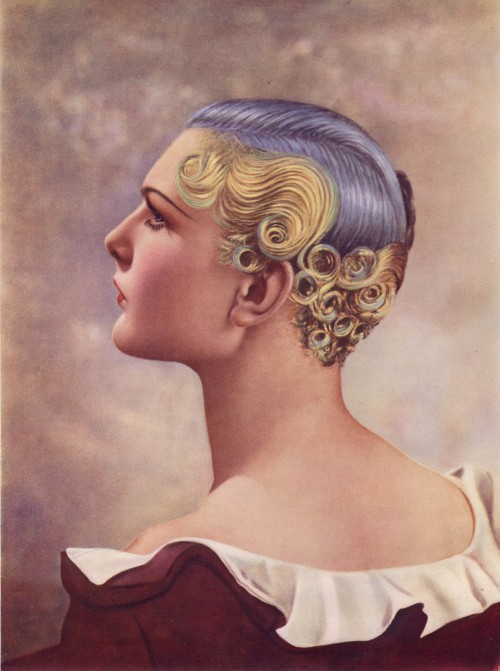 So you dyed your hair purple in the 90s to piss off your parents? You weren't the first one. This hairstyle won first prize at the Hairdressing Fashion Exhibition in London 1935!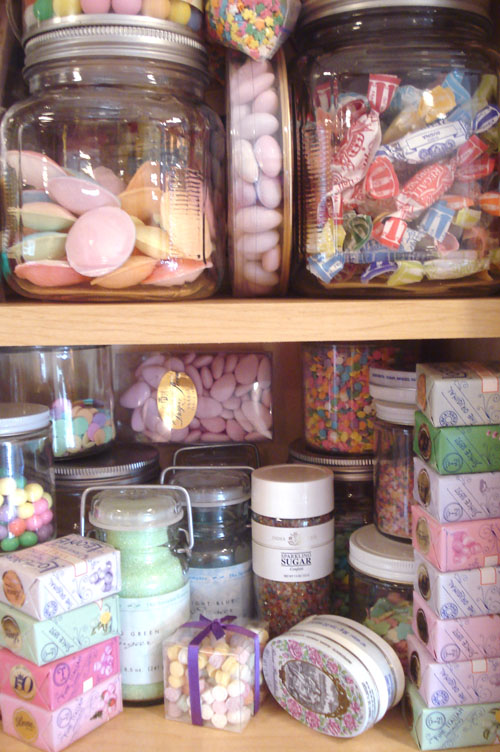 This is the candy cupboard that belongs to Such Pretty Things. I think my diabetes got diabetes! But still, it's a joy to look at – I think if I could decorate cupcakes with a quarter of this stash I'd be very happy.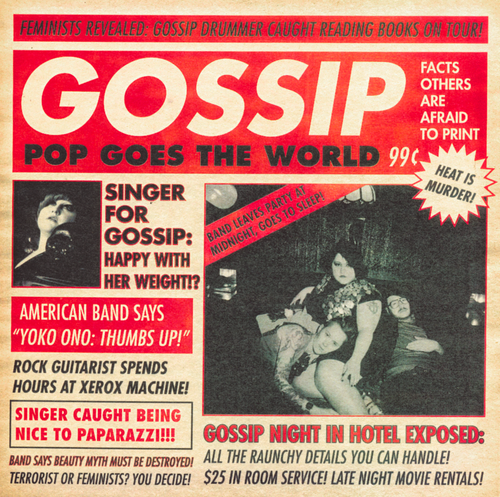 The designer in me was in raptures; the fan in me danced; and the feminist in me applauded! I have got to get my hands on the 12″ Pop Goes The World release. I hope somewhere in Australia has this fantastic sleeve art!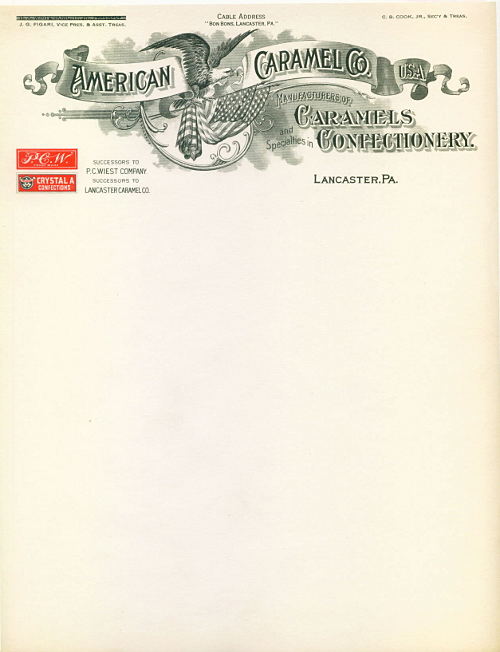 Do you like vintage ephemera as much as me? Then you'll probably love the Letterheady blog on tumblr. My favourites are the ones with incredibly ornate line work and shading, natch :P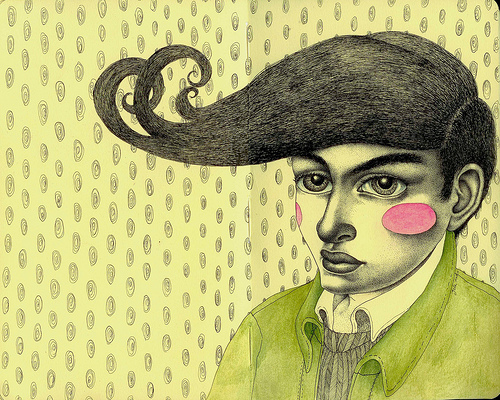 And while I'm on the topic of being envious of line work and shading, please peruse the flickr of Lady Orlando. Her work is just beautiful.