Rayna of Radical Cross Stitch made this kick arse video for the No Clean Feed effort. It worked well enough to force Kevin Rudd into putting off the legislation for a couple of years. Horahhh!
Two Whole Cakes/ Fatcast
A new podcast by Lesley of fatshionista.com and Marianne of therotund.com in which these two amazing women talk about fat politics, reactions to their being "fat" in the media, and other stuff. At the time of posting, Lesley and Marianne have just put up Fatcast 1.5 on "The Fat-o-sphere"!
Start To Draw Your Life
Michael Nobbs has released a free e-book for people who have always wanted to start drawing but were a bit hesitant about it. I highly recommend it! So many times people say to me "Oh I wish I could draw" and they don't realise that they actually CAN draw!
Total Body Conditioning
I've been lucky enough to catch a few of Tasha Fierce's posts around the bloggiverse, but I wanted to direct your attention to this post in particular. Tasha makes the excellent point that accepting your body also means accepting your feelings about your body – even if they're negative. And you know, in the world we live in, a lot of them might be negative. Lots of people ask me how they can go from feeling negative to feeling A+ AT BODY ACCEPTANCE and I think we all forget that you just can't gloss over the negative stuff. Let's own our feelings, recognise that they exist, and work through stuff.
Black AND Asian (and Jewish?)
Tiara posted this link on Twitter earlier today and I'm really glad she did, because even though I'm white and Australian I learnt a lot about history, race relations and systematic racism as well as just how much apparently "conflicting" minority groups in America have in common.
Are you tired of Sassy yet? THE ANSWER IS NO!
I never thought I'd have anything in common with Tavi, but it seems both of us are new to Sassy magazine. Recently I've seen a lot of reminiscing about the publication and I feel a pang of sadness that I never had access to it. I was at the right age to have drunk it right up, but it just wasn't at any newsagency I ever visited. Instead I put up with wall to wall body and female negativity in Dolly, Girlfriend and Cosmo et al. I'm tempted to track some copies of Sassy down now but apparently they are pretty expensive on ye olde ebay :(
Australia is untreatable gonorrhoea hotspot, says WHO
"THE World Health Organisation has warned of a rise in "untreatable" gonorrhoea, after a spate of multi-resistant cases were detected including in Australia. "
Three words: PRACTICE SAFER SEX.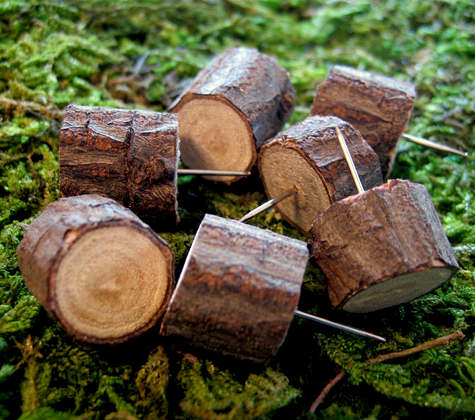 Design*Sponge posted a rad twig push pin tutorial. I was going to make a tenuous pun about it being totally "twee-g", but I won't because I respect you. They are terribly twee though. I wanna do it!