It's no secret that I am totally in love with Melbourne so I was very excited to fly down for the second heat of the Chambord Shine Awards! I'd packed my suitcase full of Queensland sunshine and my husband's daggy old hoody in anticipation for a cold overnight stay but I was greeted with sunshine and Fashion Hayley, who took me to City Chic and gave me a makeover for our fun night out. I wish I had thought to take a photo of the amazing outfit that Hayley styled for me but alas, alack I was having too much fun. Never fear – Hayley has photos inside her camera, and I'm sure I'll be able to share them in time (girl is totally busy this week with the Chambord events in Melbourne and Sydney and then she's flying to NEW YORK for the YFF Conference!)
The second heat of the Chambord Shine Awards was held in Long Room, a gorgeous bar with low couches, wrought iron room dividers, antlers, fabulous light fittings and little fire places. The runway was set up for the models to walk down through the couches and the crowd. Lady Melbourne, Fashion Hayley and I were up close to the runway again, and this time I had a fancy camera (courtesy of my super friend Mem) to snap some pictures.
My picks of the night were Limedrop and above. with some fantastic masculine shapes; Michelle Czech's sculptural pieces; and MLY BLACK LABEL's final dress in particular – I'm becoming rather partial to a long train!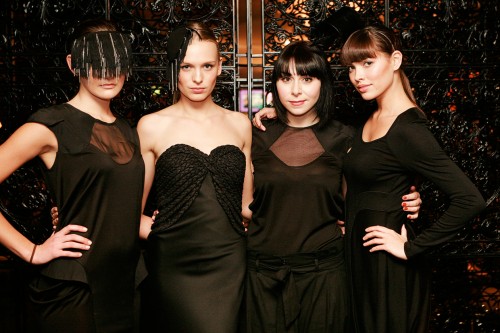 Jolet's simple shapes and headpieces were one of the judges' picks for finalist.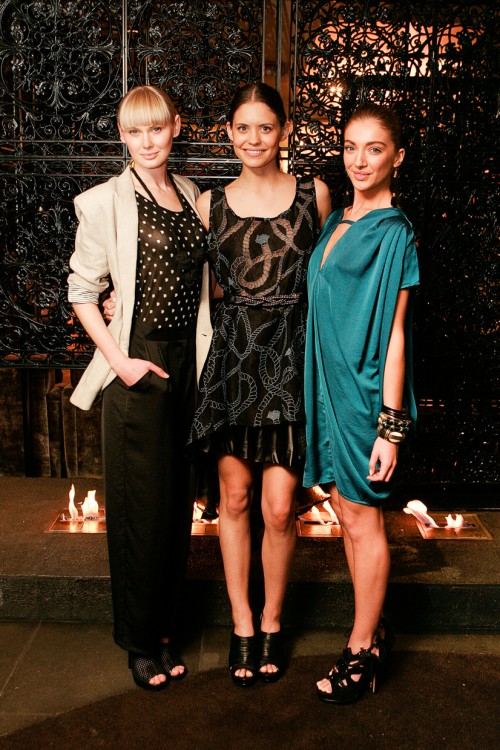 Limedrop were chosen by the public to go through to the finals.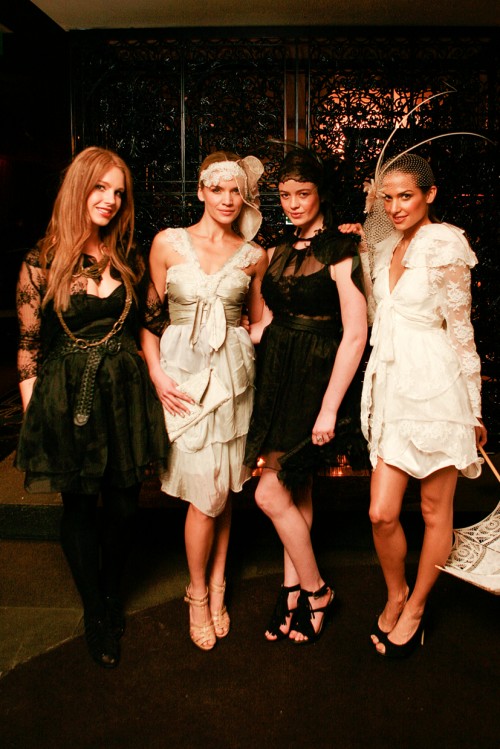 The judges also selected Anna Campbell's ultra femme designs.
What do you think? See anything you like? Check out my photos as well as Hayley's excellent photos of each designer's collection and let us know! You can also support your favourite designers on the Chambord facebook page.
ETA: Vote now for your favourite designer to go through as a wildcard entry in the finals!