We three bloggers landed in Sydney yesterday morning, ready for the town to work its butt off at the Shine Awards. Brisbane's designers kicked off proceedings fabulously and Melbourne's talent totally met the challenge, so we were all curious to see how Sydney's local designers were going to measure up in the competition.
We were on unfamiliar turf last night as we tripped into The Loft, and in a way it was kind of nice to be in a city that none of us had any allegiance to! The Loft is a dark, intimate space with bouncy carpet and beautifully textural walls, looking out on to Darling Harbour and all its winking lights.
After securing a vantage point amongst the enthusiastic crowd I was pleased to discover that the lighting was going to work to my advantage, seeing as I typically avoid flash photography. I'm pretty pleased with the photos I took, you can see a lot more details but certainly a lot of the ambient light roaming around the frame is missing – and I know a couple of you really like that effect!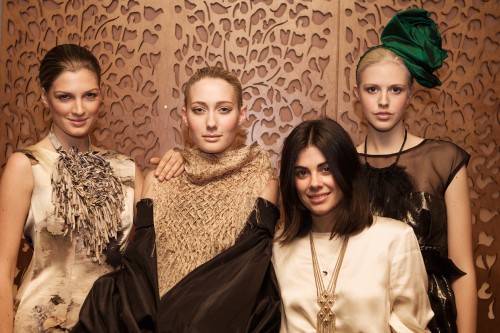 Judges' choice Danielle Van Camp with her fantastic designs.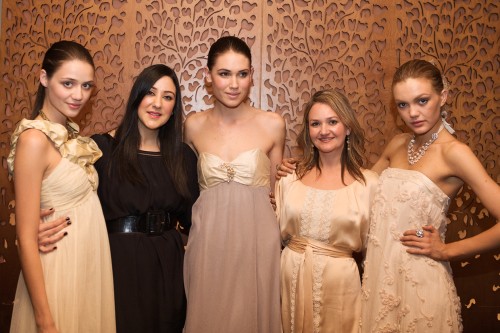 Lulu in Chains are going through to the finals thanks to the judges too.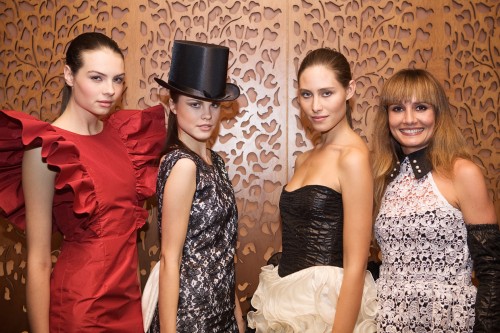 The crowd chose Lulu in Chains as their favourite.
I was really impressed with Sydney's entrants. Every collection had something I liked, and there was a distinct sense of excitement and enthusiasm vibrating through the room. My stand out favourites were Lulu in Chains and Danielle Van Camp, and I was pleased to see the public and the judges (respectively) reward them with a place in the finals. The other judge selection was LUELA – check out the photo in the gallery, the detailing on the neckline is very pretty.
It's been an absolute blast attending these heats and covering them on my blog, and it was made even more fantastic because I got to share the experience with Lady Melbourne and Fashion Hayley, two fancy ladies whose passion for fashion is infectious. It's not over just yet though! The finals will be held at The Strand, Sydney on August 29 and while 9 finalists are locked in there is one spot remaining and you get to vote your favourite designer in.
VOTE YOUR FAVOURITE IN TO THE FINALS
So! The time has come to select your favourite wildcard designer to send to the finals at The Strand in Sydney! Go take a look at the many dazzling entrants right now and then go to the VOTE NOW! tab to cast your precious vote. Voting closes July 11 – just do it now!