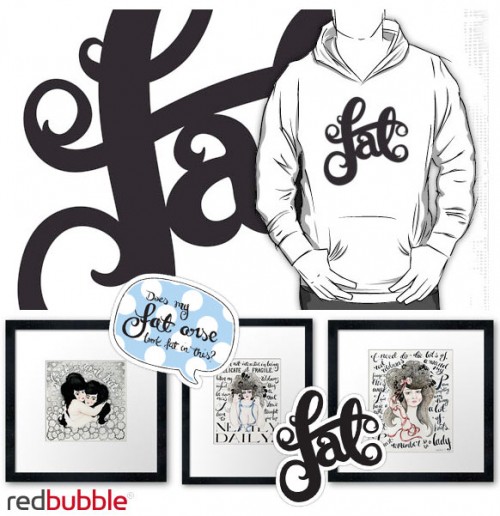 Just a quick post to alert everyone to the fact that I've finally updated my Red Bubble account with recent work. Horah! I was intentionally holding off until I could afford to fund my own print venture but it's not going to happen for another few months at least so I thought I'd throw them on Red Bubble in the meanwhile. I also added some fat positive designs you can buy in tshirt, hoody or sticker form!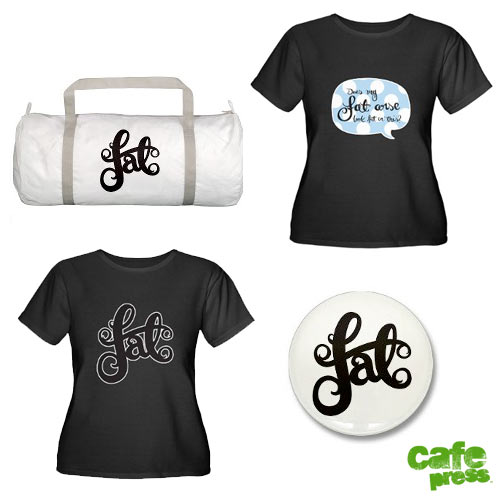 Because Red Bubble do not offer womens' plus sizes I have also started a Cafe Press store, where you can buy a fat positive gym bag if you're a subversive fatty ;)
Now go forth and desensitise people to the "f word"!