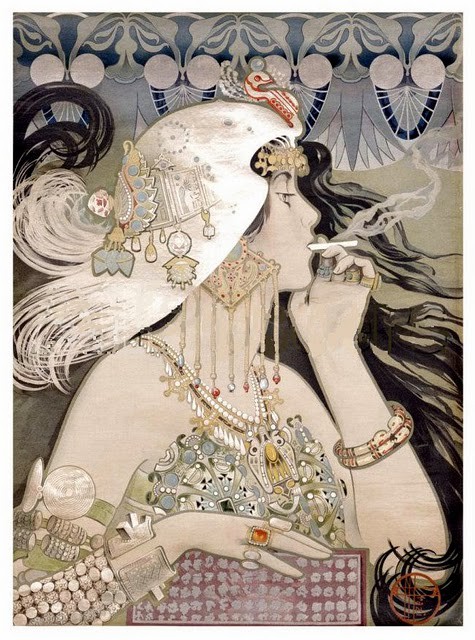 One of my favourite artists is Alphonse Mucha, and if you thought this poster looked a lot like his work you'll be interested to know about Manuel Orazi – the designer of this poster. I love the detail in this, particularly the jewels on the neck of her dress. Gorgeous! Art Nouveau cigarette posters are so beautiful, I'd really love to buy a few prints to hang at home.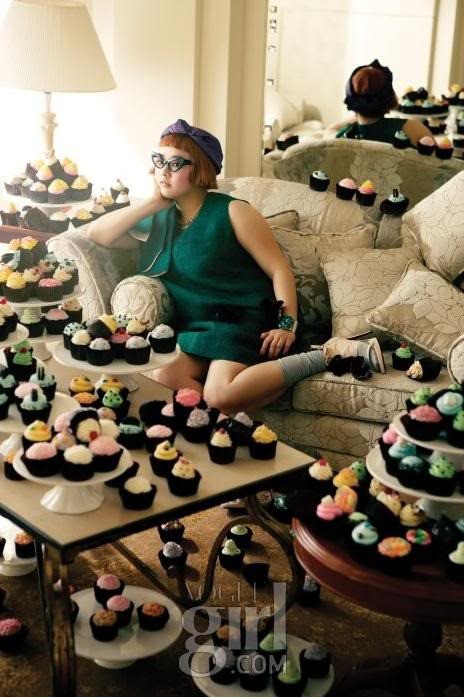 This comes from Vogue Girl Korea, and other than that all I know about this photograph is that it's part of a shoot for the magazine and features this plus sized model surrounded by food. It's an image that causes conflict in the old brain hole because
a) yay cupcakes and plus size modesl!
b) heyyyy… we're still stuck in that stereotype :(
It's a gorgeous photo at any rate.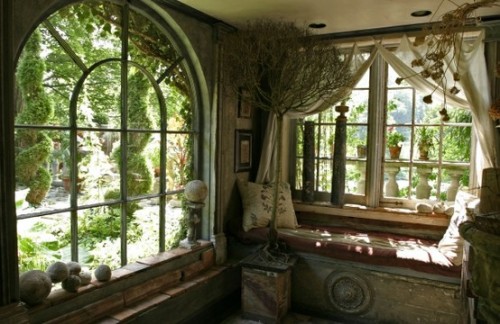 Dream home porn time! I'm all about gardens that impose on living spaces and this room is right out of my fantasies! I can so imagine sitting on that bench and sketching things or reading books. Apparently this home and garden belong to Michael Trapp – you can see more pictures at Desire to Inspire.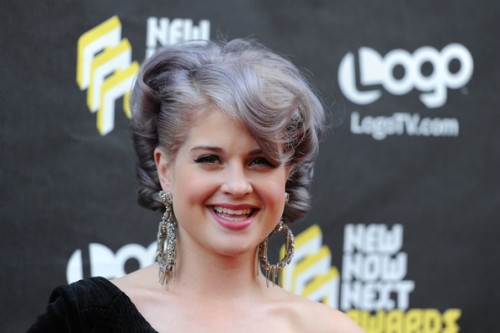 I think Kelly Osbourne is terribly cute, especially with that hair! Grey hair fascinates me, and even though I'd love to try this hair colour I don't know if my poor old follicles could handle all the bleach. I do love it though. I hope lots of people go and get grey hair, it's hot!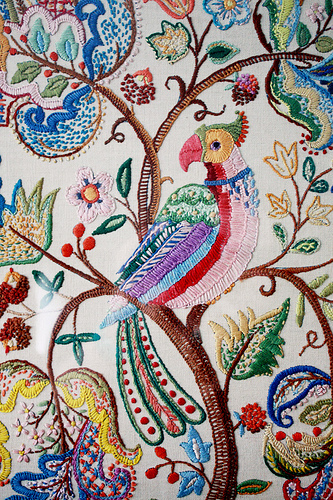 Birds and paisley and embroidery! I do have a soft spot in my heart for all of these things. I have done a little embroidery recently but I hope I get more time to practice because this is really inspiring. This piece was posted by sarah the pirate whose grandmother actually embroidered it.
You may have noticed…
The site looks a little bit different! I've changed the layout a tad and made things a little cleaner (in my opinion!) If you're reading the feed, come over and take a look.
:D