I think a lot of people confuse networking for friendship in this age. It could have started with Myspace (a moment of silence please!) and the golden era of fifty billion "friends" but more and more it seems like lots of people favour a bajillion acquaintances in preference to a handful of buddies.
Recently I had to think about how I networked, finding that my IRL was colliding violently with my URL. I found myself meeting so many great, fun, smart and talented people at events that I thought I should consider adding as "friends" on Facebook. So I welcomed everyone warmly to my Facebook, a place I used to use to catch up with friends close and old. All of a sudden a nice place to catch up became really noisy with all the Mafia Wars and the Farmvilles and the constant stream of fascinating and not so fascinating minutia of people's lives. Other people I knew started to feel this social media overcrowding too, and decided to pare back their "friends" (sometimes including me) and I respected it but I still felt like I was going to miss out on things if I pruned my "friends". I worried that I was going to hurt people's feelings too. And of course, deciding to unfriend a bunch of people and seeing the number of digital "friends" winding back does take a little toll on the ego. I'd be kidding if I didn't mention it!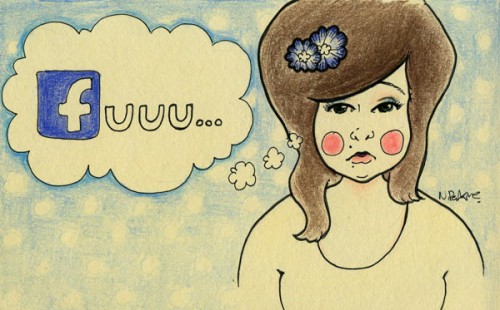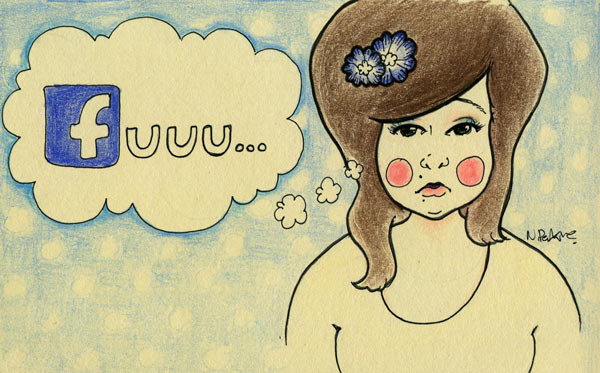 When I started to miss out on updates from family members and the handful of people I consider my close friends… I knew something had to give. I tried removing people from my default news feed, hiding those noisy social games and having a holiday. It was silly though – a place I'd actually "stocked" with people had become too crowded for me and I was the one taking a break? That's not right! So I decided to remove about 200 "friends". Most probably didn't even notice, some probably would have thought "aww that noisy fat lady removed me, bummer" but others did get upset. It's hard to do what's best for you when other people feel hurt, it really is. It's one of the greatest guilt-driven motivators in this world but if I'm to be true to myself, and a connected daughter, sister, niece and friend there are situations where I'm going to have to be that bitch.
A couple of months on, I'm no longer afraid of Facebook and I feel much more confident about asserting my social needs too. There are lots of other social media platforms where thousands of people follow me and prop up my ego (thanks for that!) but what made Facebook so unique and stressful was the reciprocal following concept. On other social media sites I only follow people I know or whose content interests me – if I followed every person following me on Tumblr and Twitter I would probably be so overwhelmed I'd have to take an extended vacation from the internet. I've only got a finite amount of time and focus! A reciprocal add on a social media platform means you're subscribing to all the things a person is interested in and chooses to publish in their feed: their politics, their friends and the daily, sometimes hourly details of their life. People are deeply fascinating, complex and layered. As an introverted human being I can handle this on a small scale but as soon as that number hits 200, 300, 400… I need to find a quieter space.
To have a friend is one of the best things I can imagine. I rely on my friends for laughter, camaraderie, inspiration, discussion and support. Knowing the person I am, I can't actually reciprocate those things if I'm stretched to accommodate hundreds of friends and for me, the decision to pare back was made out of respect for the people I am closest to. Including me. We're taught and encouraged that one friend is great but more friends is better, but it's a pretty damaging approach for people who aren't naturally extroverted.
So what's your approach to Facebook, or Tumblr, or Linked In, or Twitter, or or… every other social networking platform? Do you have different rules for different platforms like I do? Have you ever felt bad about limiting your network for the sake of maintaining a more intimate network (and your sanity!)?