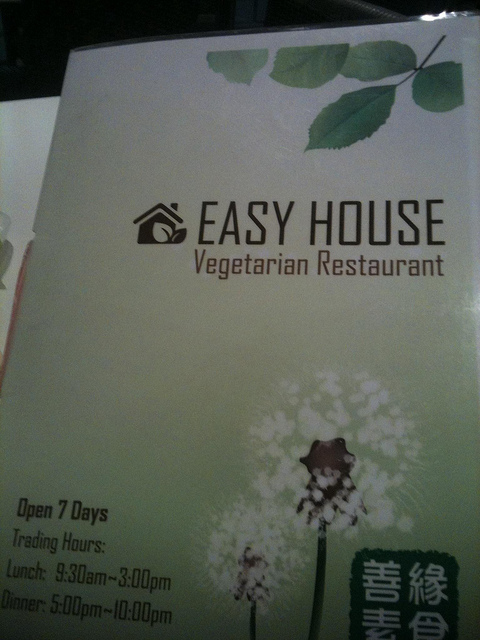 I grew up on Brisbane's southside eating a lot of Chinese cuisine, but since going vegetarian I haven't eaten much of it because many of the meals are centred around meat. When Nick told me we were going to the Gold Coast for vegetarian Chinese I was terribly excited because Brisbane has a real lack of vegetarian dining. Now, I'm not a food blogger but I had to blog about this restaurant. If you're a veg*n in south-east Queensland and you haven't heard of Easy House Vegetarian Restaurant I have come to inform you it is DELICIOUS! Had I known what a fantastic meal we were to eat I would have brought my proper camera with me, but these iPhone snaps will just have to do.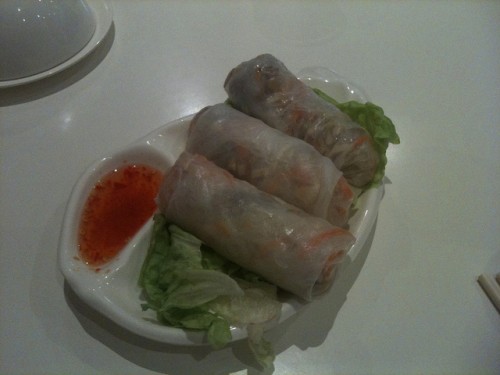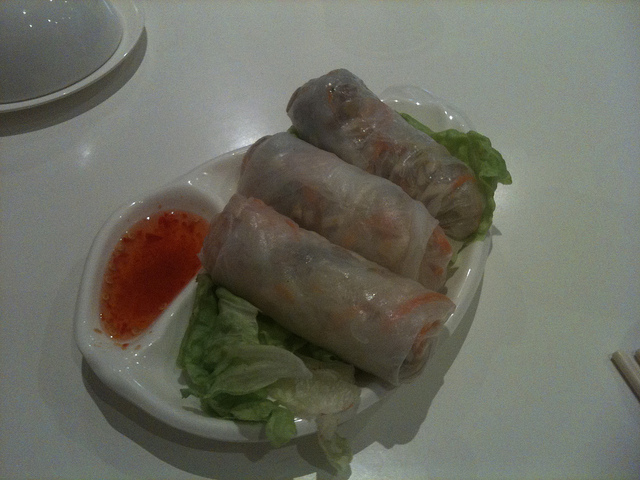 These rice paper rolls were complimentary and we were both kind of astounded after tasting them. They have chicken flavoured TVP in them as a substitute for meat as well as loads of fresh vegetables like mushrooms and carrot and whatnot.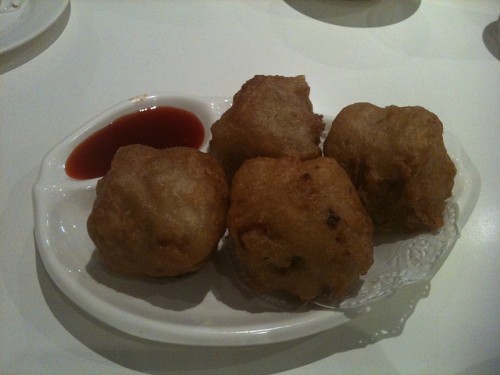 I ordered the chicken and corn soup (a long time favourite comfort food) and Nick got the fried dim sim. We ended up sharing with each other because the servings were so generous. The soup had TVP once again, probably not necessary but it was still yum. The dim sim were AMAZINGLY tasty and full of fresh vegetables.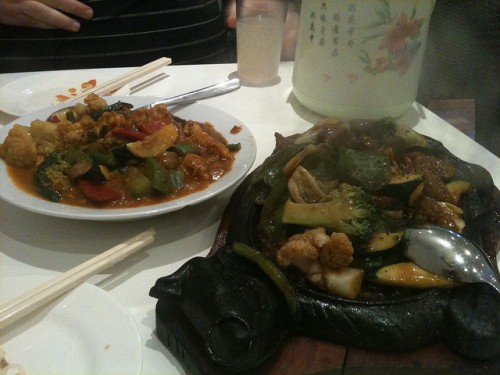 These dishes are HUGE! On the left is the satay "chicken" and on the right is the sizzling pepper "beef". I don't usually eat mock meat, but I was surprised by how tender it was in both dishes. My favourite was the "beef" dish – those vegetables had the perfect crunch factor.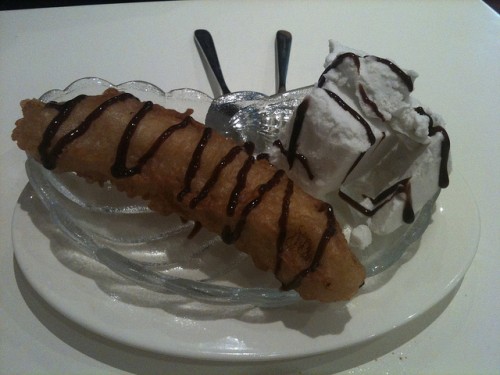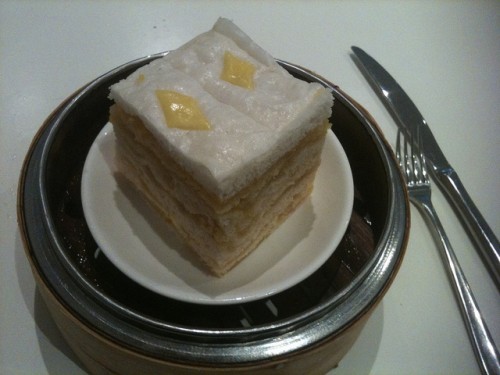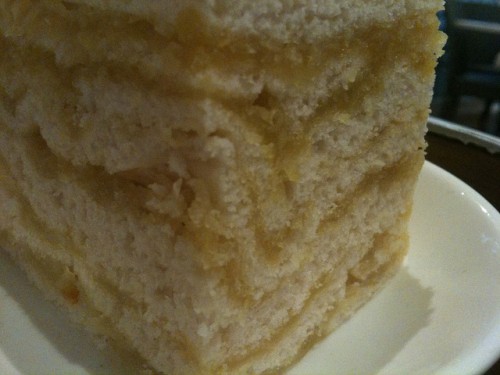 DESSERTS! Nick got the banana fritter with coconut soy ice cream, and while I passed on the banana (ewww) the ice cream was fantastic. I am not an ice cream fan but this stuff might turn me into one. Apparently the brand is "Cocolicious" and if anyone knows where to get it in Brisbane pls advise! I had the thousand layer cake, a steamed cake with wintermelon and a coconut layer. It was beautiful – not very sweet, but moist (I hate that word!) with a delicate flavour.
The staff are absolutely gorgeous and Mary, the owner, had a chat to us about the food. Apparently lots of Sunnybank natives (where I'm from!) come down because Easy House do the only vegan yum cha in Queensland at this stage. All the doughs and mock meats are prepared fresh daily, and I assume all the vegetables are bought fresh too because they tasted fantastic.
If you're local, run don't walk to Easy House, but if you're going to make the trip I've got a feeling it'll be worth it! We drove back to Brisbane in the drizzling rain with very contented tummies (and leftovers for lunch tomorrow).
Easy House Vegetarian Restaurant
Shop 8
90 Markeri Street & Sunshine Blvd Mermaid Waters
Gold Coast, Australia
(07) 5572 8808
Open Tuesday to Sunday: 10am – 3pm and 5pm – 9.30pm