I need to write this. Not for my regular supportive and wonderful readers, but for people who probably won't even read my blog. That's ok. I just need to write this and put it somewhere public. [Warning: There is an animated gif a few paragraphs down.]
This past few weeks I've talked to quite a few people about the assumption that those involved with fat activism and acceptance are already "there". Let me state for the record that there is no "there". There is no promised land with fields of fairy floss, oceans of Coke made with high fructose corn syrup and no atmosphere of boundless self esteem. You are never going to be awarded a bulletproof vest that protects you from the nasty things other people say about you or the messages that encourage self-loathing transmitted through magazines and television and ricocheted off people you talk to every day. I know I'm painting a pretty disappointing picture here, but stay with me. What fat activism can teach you is the skills to question these messages, and an increased sense of autonomy; it can also show you community and beauty and it can help you put aside personal practices that only serve to make you feel bad about yourself. But yep, it's really bloody hard.
When people are introduced to radical concepts like fat acceptance, it makes sense that they will experience a fracturing of what they know to be true. This is cognitive dissonance. All your life you've absorbed photos of the conventional standards of beauty and spent a long time comparing your personal body to some generalised normative and acceptable body. This body is white, thin, young and able bodied. You might measure where you don't meet that norm and you carry those "personal failings" around with you; you might also measure yourself against other women and criticise yourself and them equally, participating in a competition with no actual winner. At the same time you might be beginning to understand how this kind of activity serves to oppress you (and other people) while being confused about how to apply this knowledge to your own life.
Like Spilt Milk writes, "Acceptance is not giving up". It's easy to understand how it might feel that way, especially when you've been working hard to meet normative ideals and participate in the dominant discourse (by accepting and engaging in weight reducing activities as a normal thing). But let me tell you internets, I have experienced first hand how hard it is to challenge those ideals and question the dominant discourse. I have seen other people struggle with it in a quest to come to a place of peace, and it certainly doesn't look like giving up to me.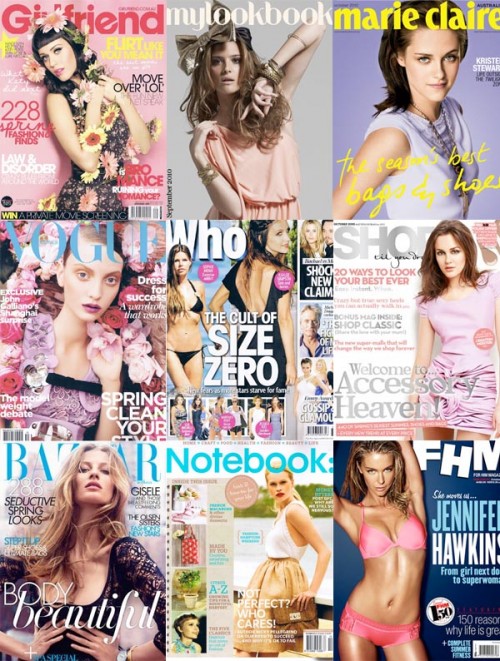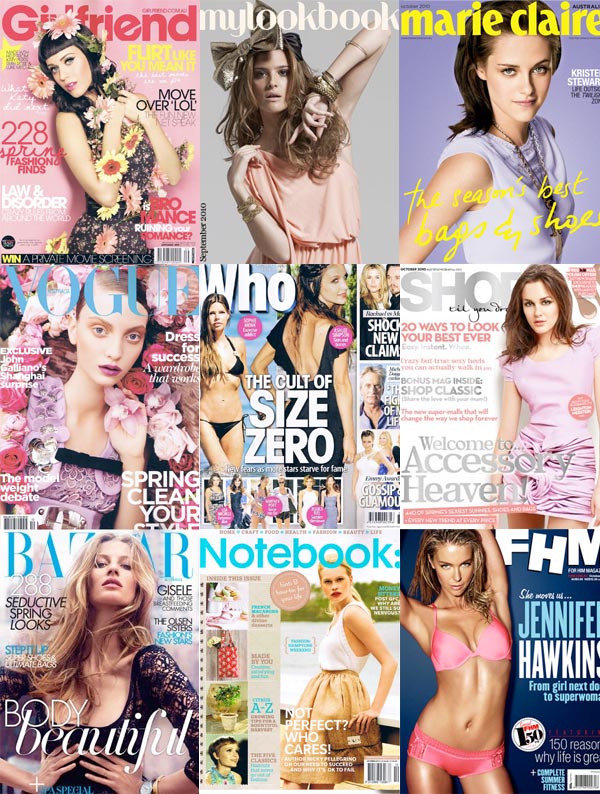 Unfortunately though in this process of disputing what has been learnt over a whole lifetime, I've also witnessed (and cooperated in) some really unproductive and often aggressive behaviour. I understand it, and want to tell you something: it hurts. I have a feeling that lots of people assume that activists like me have made it, that we're impervious to abuse and criticism about our personal bodies and our politics. It's not true. I'm a human being, a fat and disabled woman being, and my learnings have been like most people's. I still struggle with saying "FAT" out loud, even if I write it in capslock and wear it around my neck but I'm passionate about this social justice issue because I don't want to struggle with saying a three letter word, and I don't want to be discriminated against based on my weight. My politics are personal, because I have lived a life where I have been taught to fear the taking up of space outside the normative ideal. Because I do take up space outside the normative ideal, and not just because I'm fat.
This body image stuff doesn't just affect those of us who are fatter. It affects all of us. The reason why people advocate for fat acceptance is because fat people are significantly disadvantaged and discriminated against in our society. We are robbed of our individual health under the BMI, and our individuality when we are called "The Obese". It's assumed that fat people are only fat due to over-consumption without taking into account intersectionality of class, race and ability issues. We aren't represented in the media (well, everything EXCEPT OUR HEADS). Even clothes to cover our bodies are scarcer and more expensive, and those bodies are used as caricature for negative personality traits: lazy, ugly, smelly, undisciplined, etc etc. So that's why this is a significant social justice issue because we have some serious power imbalance crap going on, but it can't be denied that healthy body image is a right for every human being. Our western culture is working against every human being when we do not challenge assumptions like "thin = healthy, sexy, acceptable".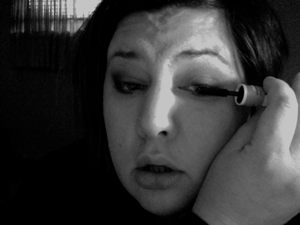 Challenging societal practices that serve to make people feel bad about their bodies, practices that are reinforced by us all, is an important thing. It's pretty easy to understand this in theory (if you are a decent and self aware person) but changing one's own learnt practices is much more difficult. I get that it's hard and that it can make you angry. I get that you can know a thing is bad while still participating in unproductive behaviours, I'm a human and I've done it and I will probably do it until I die; but it's especially unhelpful to lash out against activists and accuse them of being the people who are confusing you when the discomfort you're experiencing is cognitive dissonance. Knowing the learnt behaviours and practices you perform every day work against good self esteem and body image is a tough gig. When I cover my scarred and blemished skin with make up products I feel this fracture, but if I venture outside with naked skin my performance of femaleness will be called into question (and because I am fat the pressure to perform femininity is even higher!) so I continue a practice that upholds feminine normativity. I won't deny the dissonance I experience, but I can't be angry at Naomi Wolf for raising my consciousness.
So, while I understand anger that might be directed at me, please understand that it hurts me too. I want to support and discuss this issue, but it's unfair to expect me to cop a bullet because I'm a public fat activist. I reserve the right to disengage from unproductive discussion, but I also have the right to withdraw from personal attacks and passive aggression. That's not going to help me or you, and it's pretty unfair to expect a fat woman to bear the brunt of further abuse.