This is actually what I wore yesterday but I discovered my site had been hacked so Nick spent hours figuring out how to unhack it and today I've been trying to have a nice relaxing Sunday. So here we are, a late ootd :D I'm sorry for any weird business with the blog over the weekend, the links were redirecting to another hacked site selling viagra, and my site was being used to host spam content. Yuck, no thank you!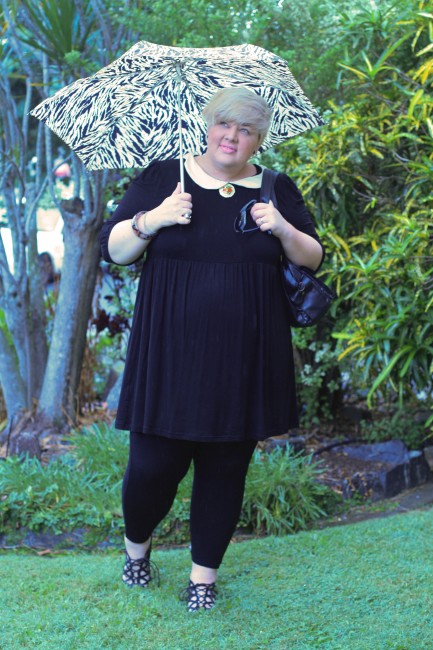 I went for coffee with my Mum and then Nick and I went looking for a new TV because most of our electrical appliances have died over the last couple of months and the TV sadly followed suit the other day. This dress is the Asos baby doll dress that I've seen lots of people wearing. I wish it was longer and had a longer waist… Asos always has really short dresses and skirts and I'm just about sick of it.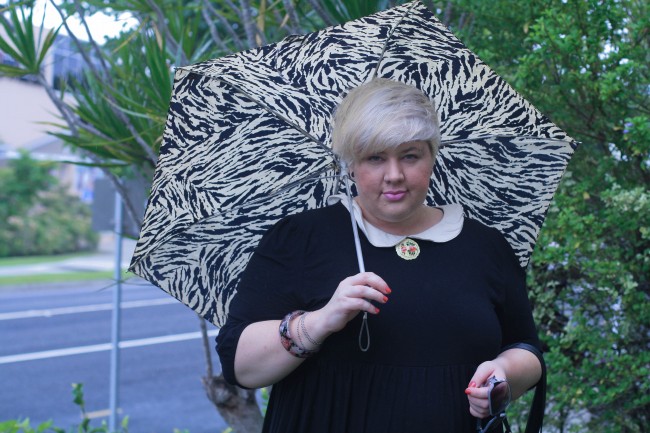 I really like this umbrella and it has served me well for nearly a decade! It's nice and compact and has a fancy print but for the last year I've wanted a clear umbrella. I've searched from Brisbane to Sydney to Melbourne with no luck until yesterday when I found a completely clear brolly at a store in Cleveland. Horah! Unfortunately it's not compact but it'll do the job. I hope the rainy weather continues so I can show it off in future ootds!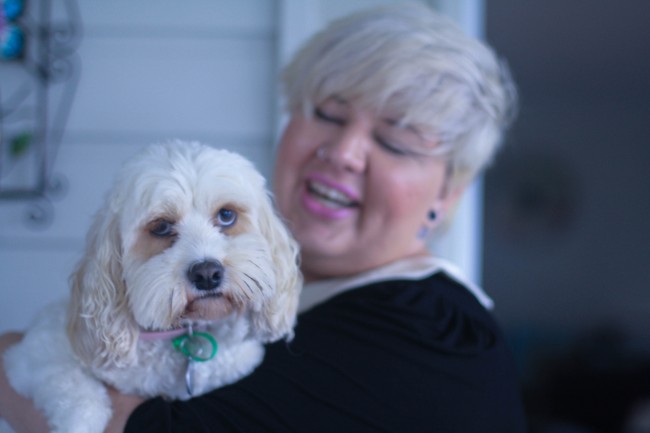 In other exciting Saturday news I had long awaited puppy cuddles with Molly, my Mum's dog. I want a puppy of my own so much I've started thinking up names for my future puppies and they're all going to be named after Australian journalists. Karl Stefanovic, George Negus and Jana Wendt.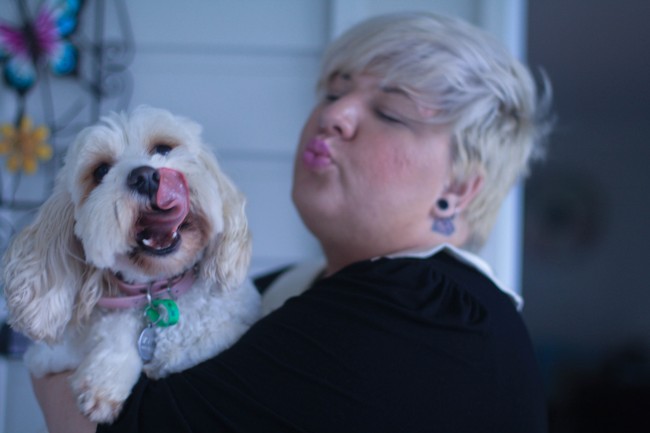 Dress: Asos Curve
Brooch: Babooshkas
Leggings: Asos Curve
Shoes: Spendless Shoes
Bag: Dangerfield
Umbrella: Gift
Puppy: ADORBS