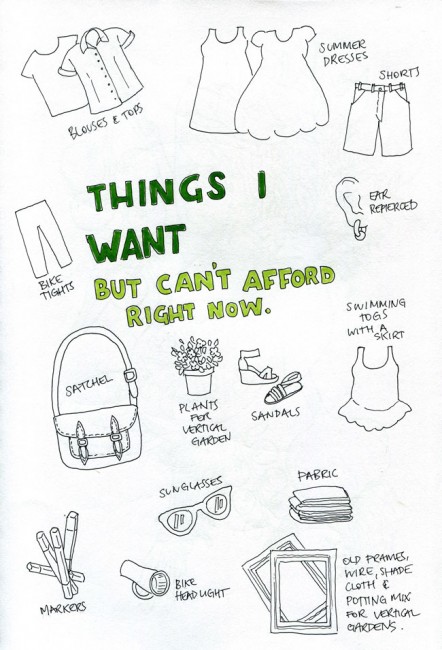 I'm trying really really hard not to let this drawing thing go, but I have a feeling I over-did it yesterday. That's the sort of thing that I'm really good at, I throw myself into something until I burn out! I'd rather not burn out, in fact it kind of scares me, so I will try to take it easy today. This drawing was my warm up, things I want to get before summer starts. It was quite calming drawing this list because I usually forget things I need or, if I have money, I spend it on things that are unnecessary!
Maybe I can draw more lists as warm ups in the future. How about:
Things in my drawers
Favourite art tools
Objects on my shelves
Stuff on Nick's desk
????? (I've run out of ideas!)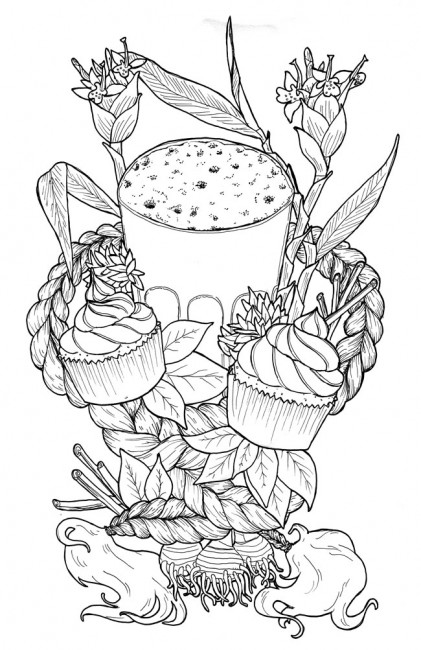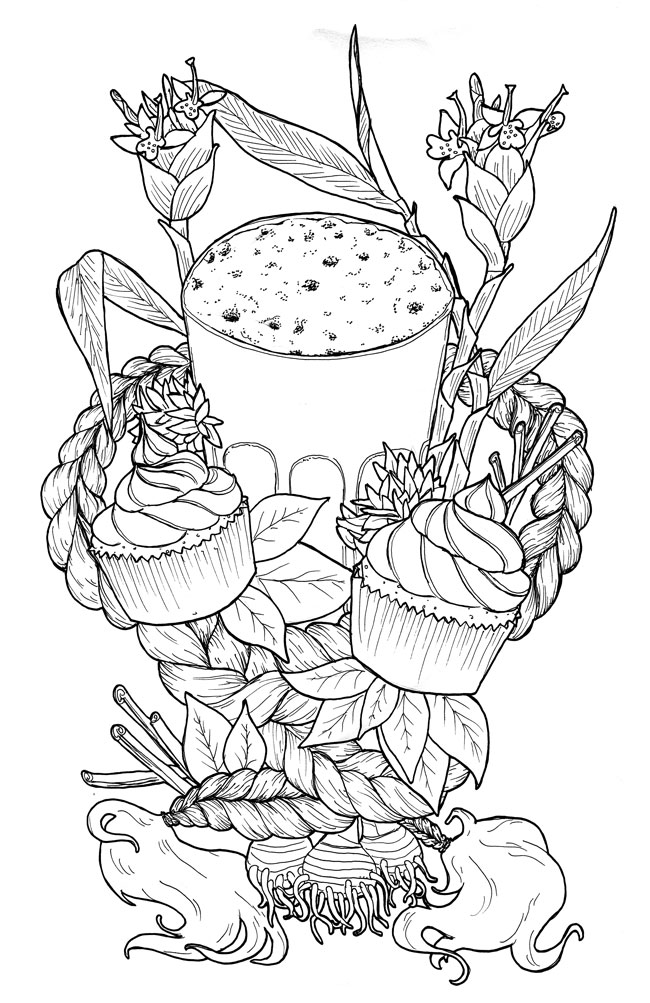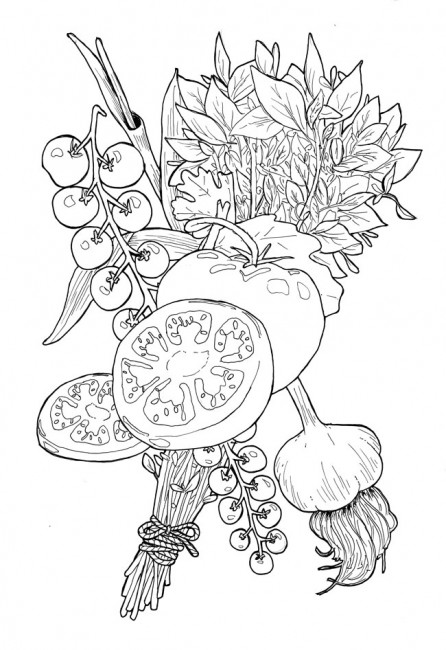 Then I finished off the top drawing and almost immediately after started doodling tomatoes. I've kept these illustrations uncoloured and unshaded because I've decided to keep drawing my cravings and see if I turn out enough to fill up a colouring book!