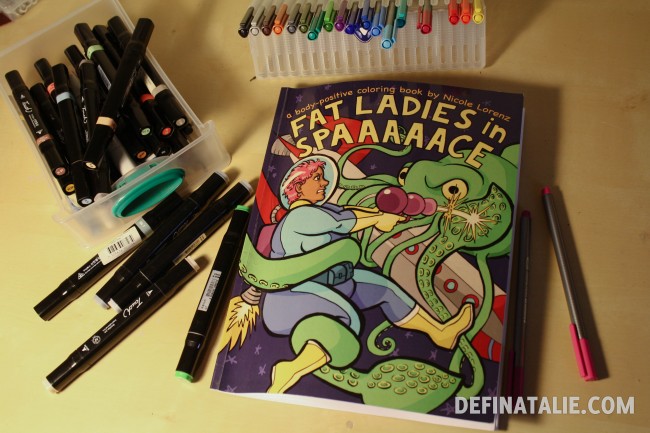 Have you heard about Nicole Lorenz's colouring book, Fat Ladies in Spaaaaace?! When I first saw one of Nicole's drawings posted on Marianne's blog, I knew I wanted to colour in her fabulous space heroes straight away but I had to wait until the book was ready for the world. When Nicole asked me if I'd like a copy to review I immediately responded in the affirmative!
Fat Ladies in Spaaaaace was inspired by someone asking, "Why are there no fat butches in space?" during a WisCon panel. Fortunately there are people like Nicole in this world who answer the calls that go unheard, and now we have a bunch of fat space heroines brought to life by Nicole's talented hand. I love this from the back cover,
"There's a whole universe of body types out there, and they all deserve to be represented."
I highly recommend Fat Ladies in Spaaaaace not just because I love colouring in or supporting artists who are also fantastic activists, but also because the illustrations are perfect for any sort of colouring. If you prefer to use pencil there are large expanses of space for all sorts of shading, and if you like markers you can fill those bits with patterns! Every illustration has a blank page behind it too, I was relieved to see, so I could use my markers with gleeful abandon and not have to worry about spoiling the illustration on the next page. (Although for markers that bleed, I suggest popping a sheet of paper behind each page, because my markers have +2523423 bleeding power.)
Here are some of the pages I've coloured in so far over the last few weeks.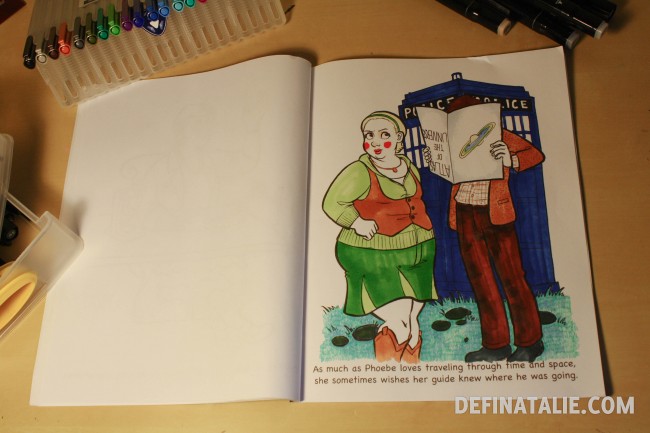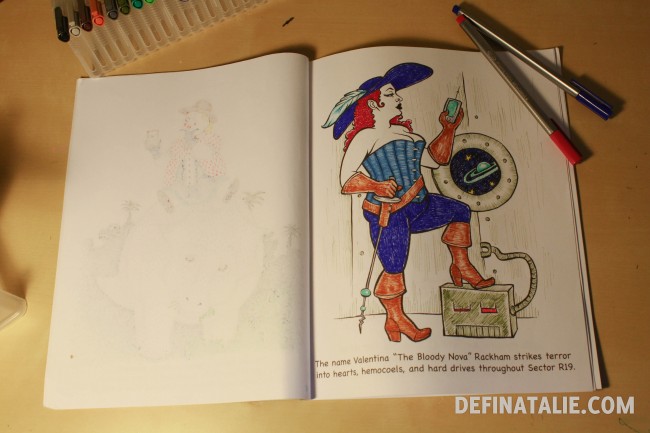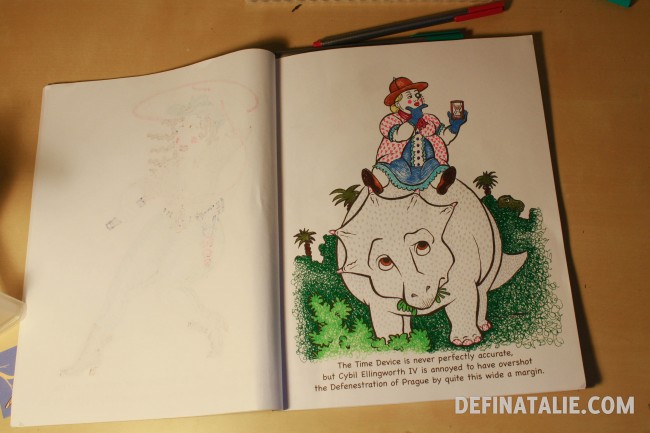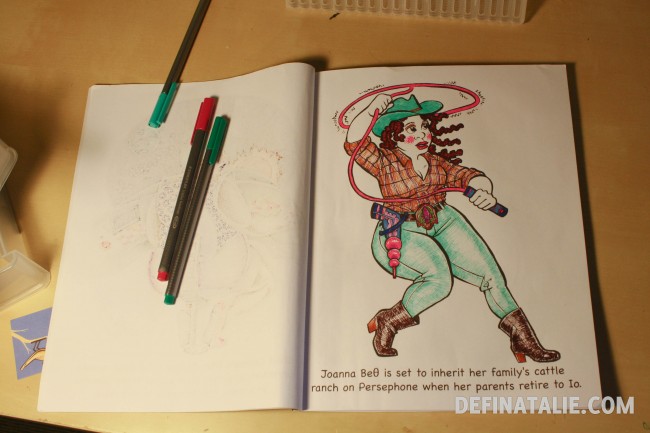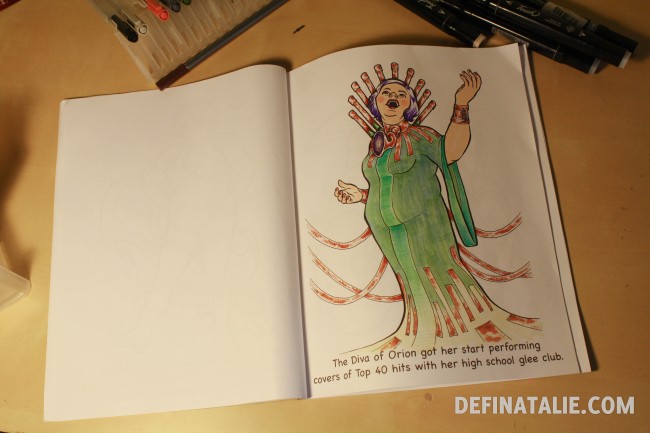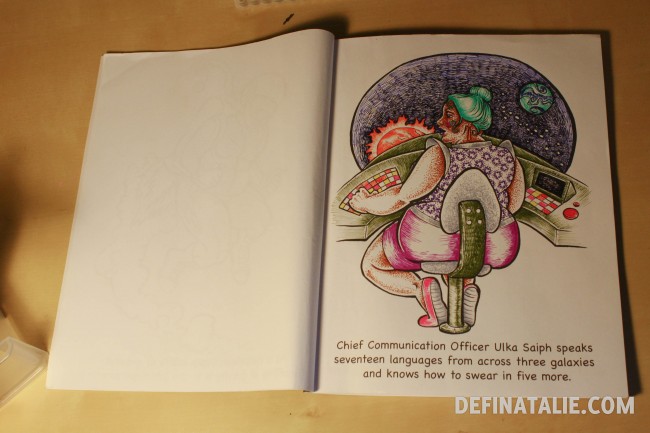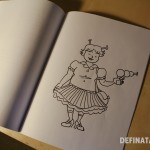 The cutest thing is the lovely personalised message Nicole jotted in the front of my book, and when I flipped to the end I found a little drawing too! (I wonder if that's me as a fat space hero!?)
If you want to get your mittens on a Fat Ladies in Spaaaaace colouring book, I suggest hopping over to Amazon or CreateSpace and snapping up a copy.
If you want to follow Nicole's artistic endeavours, her blog is this way.