I have been besotted with Cambridge Satchels for a long time and what's funny is that I don't know if it really has been a long time or if time just slows down when I'm drooling over them. Since their fluoro satchels have been spotted on trendy people they've become something of a desirable item and it really kills me that I don't have one. Even if I could buy one (something I'm thinking about very solemnly for my birthday!) I have no idea what colour I'd pick out. It's the kind of bag that I could only ever buy once, because even though it's a reasonable price for a Super Fashunable Thing, it's still a fairly expensive thing. I've never spent over $50 on a hand bag in my life!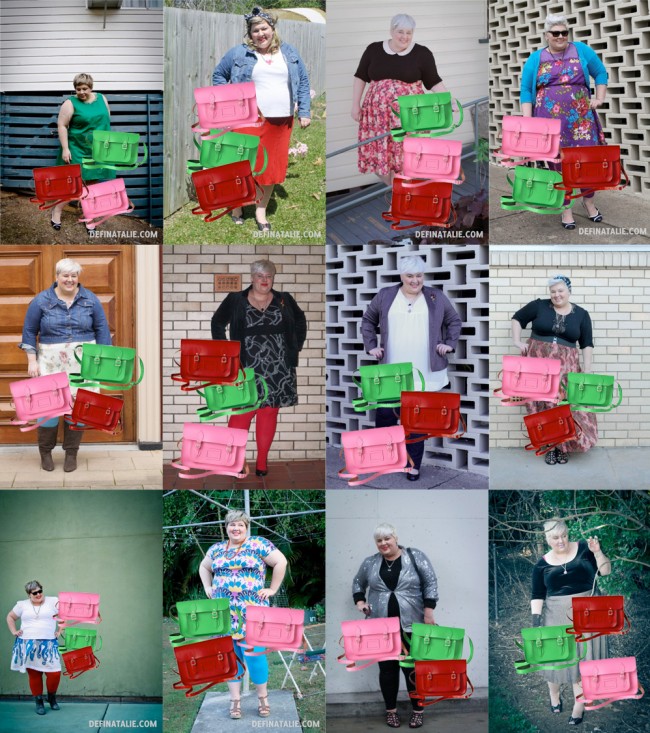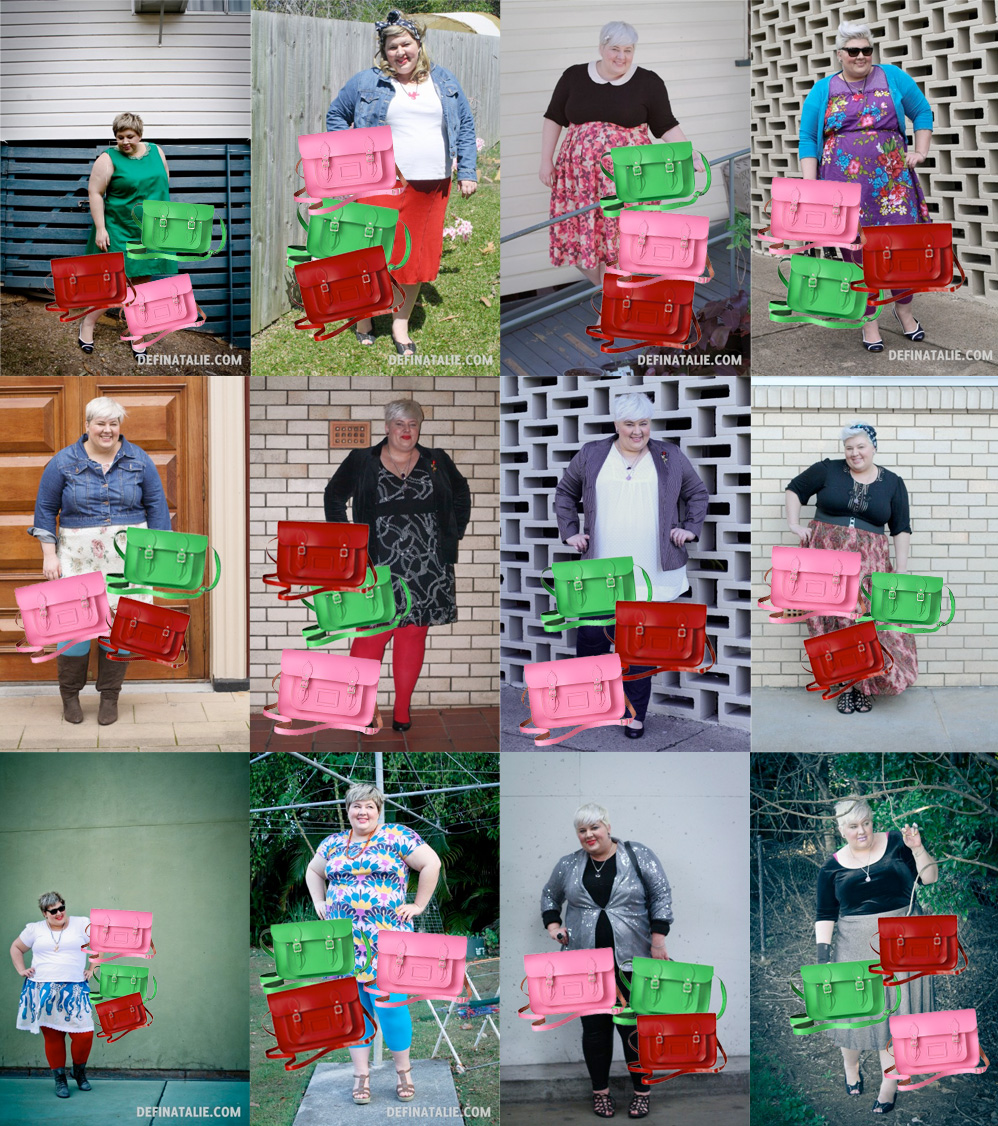 I'm so drawn to the colourful satchels and in the best possible universe scenario I'd buy a bright green one. I was thinking about this with such intensity that I decided to superimpose a little green bag over different outfit photos to see if it'd fit in to my style (this is where outfit photos are super handy!) I found that the green stuck out too much for my liking. Even though that's what I really liked about it! Then I added a red satchel and found it fit better, but because I do tend to wear blocks of red I didn't want to appear too matchy matchy. So I added the light pink satchel… and I think I like it best!
If you have never had the opportunity to gaze upon the perfection of a Cambridge Satchel, avail yourself right now of the website. And then tell me which colours you are obsessed with so we can all sit around weeping with desire together.
And if you don't want to be tempted by beautiful bags, come read my interview with Lesley for xojane.com.