I was finally able to make my first order with Shiro Cosmetics after hearing so many good things about this indie cosmetics brand with awesomely geeky products. Caitlin, the founder, has a wicked sense of humour and a talent for creating vibrant, vegan and quality lip glosses and eye shadows; each product is named after an internet or gaming meme, and while I'm not a big gamer I can certainly get behind the femme gamer vibe! Now that I think about it, it'd be awesome if Shiro did a Minecraft themed collection because that's the one game I have played a lot of lately. Glowstone, redstone, lapis, creepers… they'd look fabulous on me.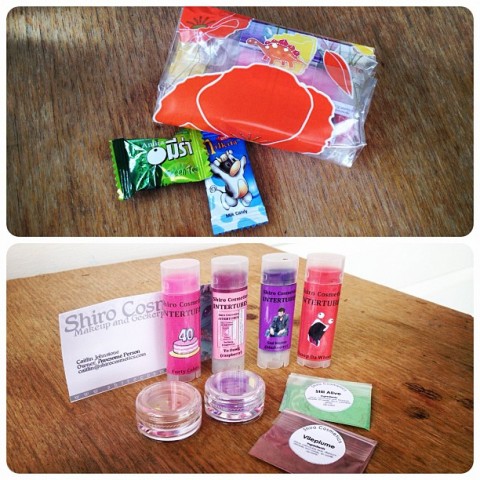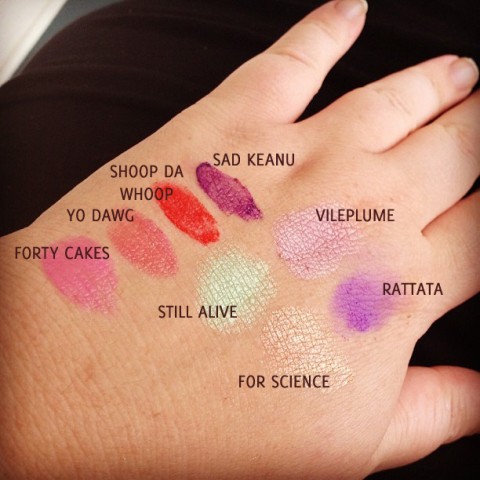 I took just a few photos of the lip glosses and shadows I got, but please don't expect make up blogger levels of perfection! I'm just a regular lady blogger! In fact, to demonstrate my ineptitude, I decided to just put a little concealer and BB cream on as a base and managed to discover my eyes DO NOT like the new Maybelline concealer I bought recently. They were watering and stinging all afternoon after I took all the make up off. If I could find an indie make up company that does concealer with super effective coverage I would be all over that (anyone have recs?)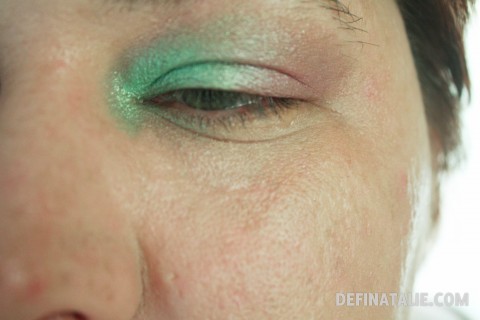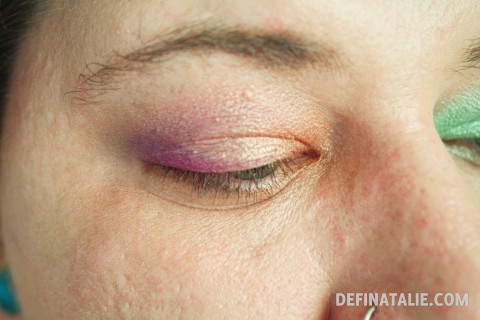 I bought Rattata and For Science and got samples of Still Alive and Vileplume, and in these two photos I applied the pigments over Hi-Fi Cosmetics High Impact Shadow Fix. If you've never used mineral pigments I highly recommend getting something like this so that the shadow fixes to your skin. Rattata is brilliant, I've been looking for a highly pigmented bright purple eyeshadow for a long time and Rattata is my holy grail! In the photo above I've blended it into the Vileplume and haven't used a lot, but you can see from the swatch on my hand that it's pretty intensely purple. Still Alive was a wonderful surprise, I might buy some when I order next. I can't wait to play more with these pigments.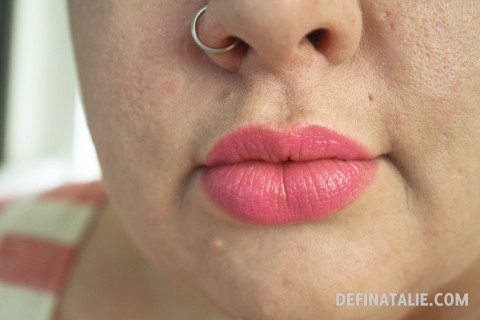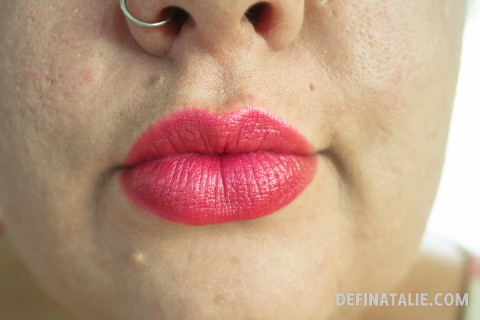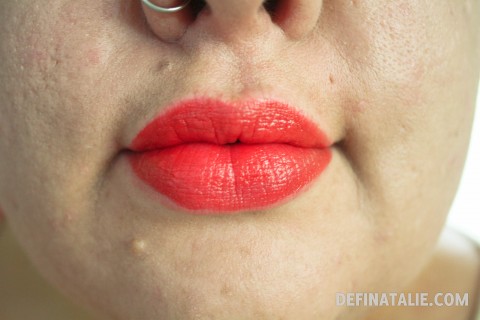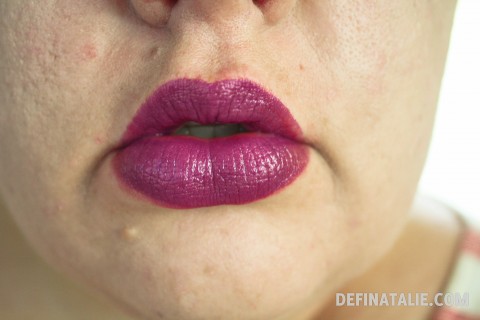 The Intertubes lip glosses are basically amazing. I can't rave enough about the ones I got, and my stand out favourite is Sad Keanu. I know dark purple/ black lips are terribly "Blogger Trendy" right now, but I had to find out what Sad Keanu looked like on me. And I love it! It's also the most pigmented of the lot. I'm really happy with the colours I chose and I was surprised that the formula is so creamy; I avoid lipstick because many feel too drying so finding such pigmented glosses is perfect for me.
In conclusion: Shiro Cosmetics are awesome and affordable paints for your face and I am pleased to count myself a fan and proselyte! The only negative thing I can say (with great reluctance) is that there are no swatches on the website, so you'll need to employ Google when looking for swatches of Shiro colours. Shiro do have a tumblr with photos of eye make up created with their product, so that's handy too.