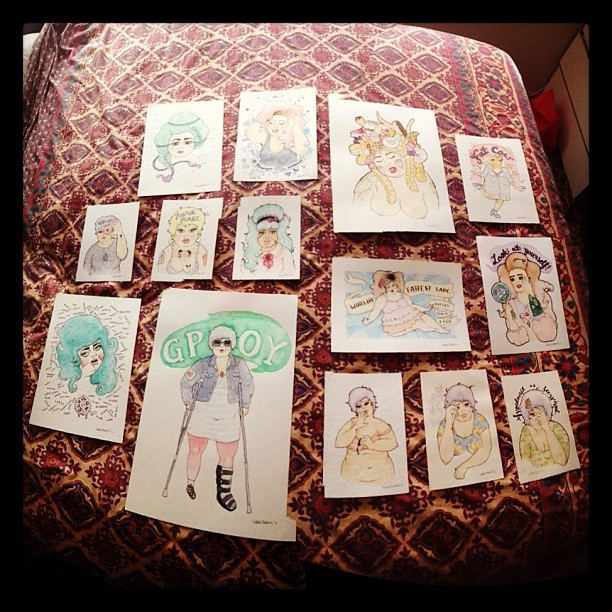 You've been asking for prints for months and months and now I think I'm ready to deliver! Before I go ahead and order prints, it'd be really helpful to get an idea of which prints people would purchase and how many I should order.
You can vote as many times as you want, but please keep in mind that you should only check off art work that you'd buy pieces of (otherwise I'll be ordering way too much and that will make me poor and sad!)
[polldaddy poll="6249372″]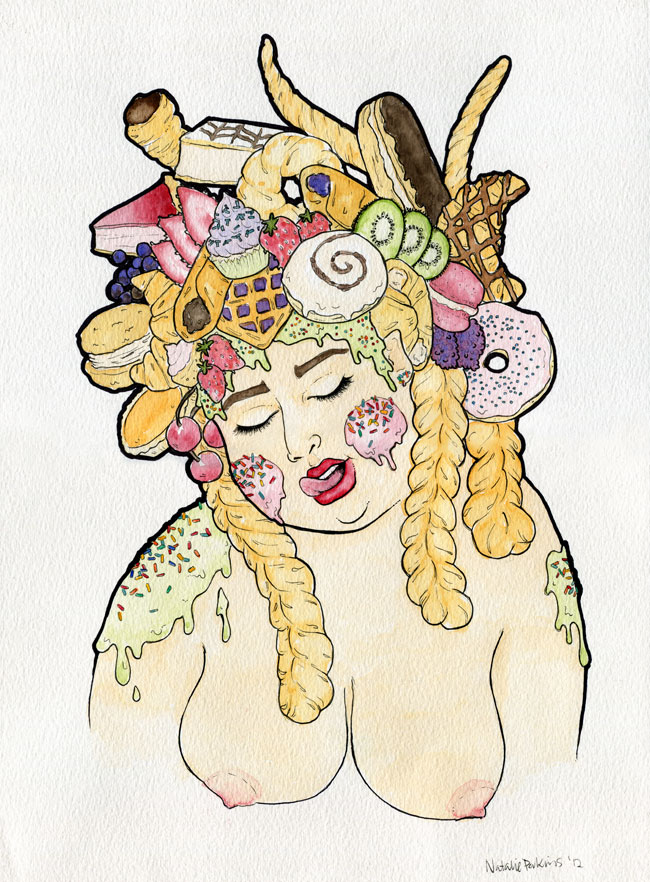 Your sharp eye might have noticed a new drawing, or rather, a new version of an existing sketch! I illustrated Pastry Queen on A3 paper, adding even more pastries to her crusty bouffant.
If you are interested in buying any of the original art pieces, I'm open to selling them too. I've had interest for a number of pieces so I will be giving dibs to those who are first in!
A5 pieces are $140
A4 pieces are $210
A3 pieces are $280
Contact me here and let me know which piece of art you'd like to buy. (Postage and handling is extra.)
I'm not yet sure how much prints will cost but they will definitely be affordable. I can't wait!

ETA
Don't forget to sign up to the Fancy Lady Industries mailing list to find out when I reopen the shop and get prints in stock!