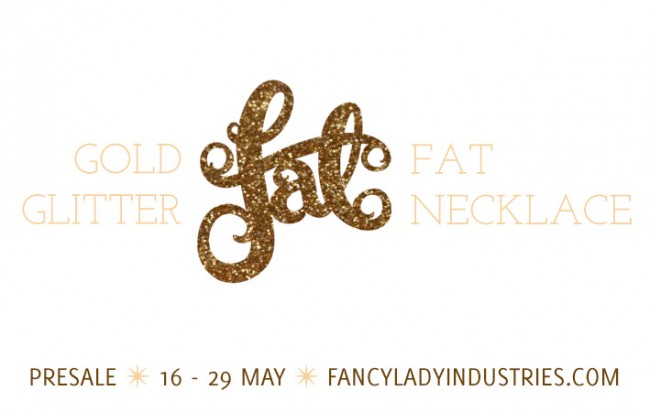 I've been busy giving Fancy Lady Industries a complete overhaul, tinkering with its innermost workings and fine tuning the whole shebang so I can bring you new stuff in different ways. The most electrifying development amongst a cast of thrills is GOLD GLITTER fat necklaces! I'm running a presale for this limited edition of the fat necklace until May 29, so go get one.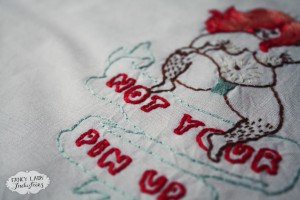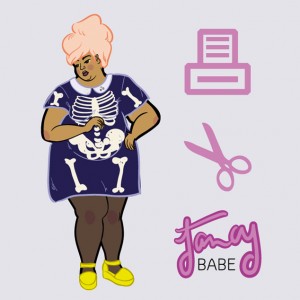 While you're over at the new shop, you might notice there's a bunch of new things and some of them are available IMMEDIATELY! I've designed three embroidery patterns with a distinctly political flavour; each pdf comes with stitch suggestions and diagrams of common stitches so even if you're new to needle work you can start with confidence. Fancy Babe is the first of a line of printable paper dolls and comes with clothes, hair and shoes so you can mix it up in your cubicle at work.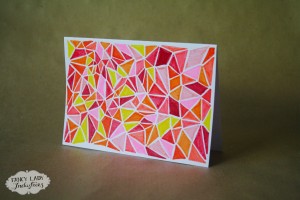 You want more? Ok! You know how I love to doodle when I really shouldn't? I've decided to doodle on cards so you can keep one for yourself or send it to a nice person with lovely words inside it. The current bunch of art cards have bright gem powa designs and are named after cute minerals from the earth.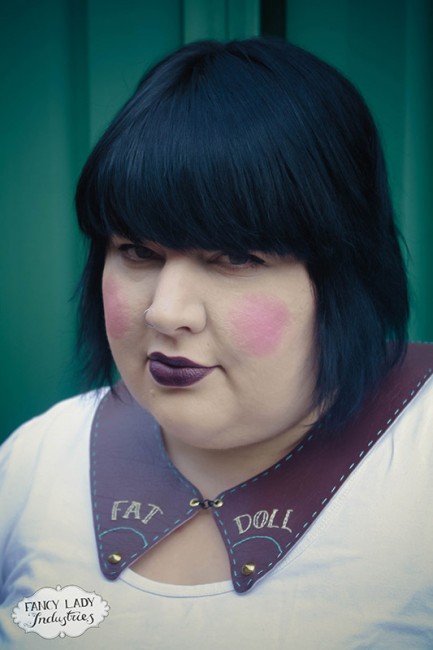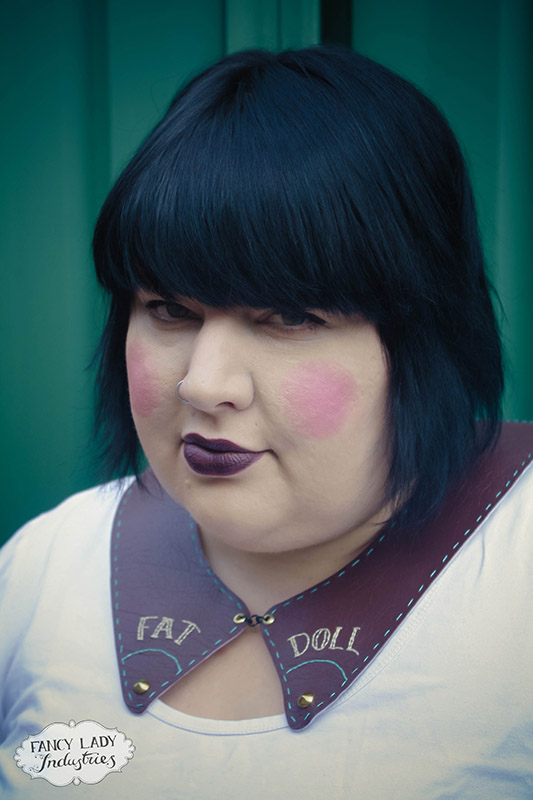 The last item I'm proud to show you is one of the collars I've made. This "Fat Doll" collar is made from burgundy vinyl and backed with felt; I've drafted this especially for people with bigger shoulders and necks. It's a beautiful hand made art piece to embellish your carefully curated fatshion wardrobe.