She was a vision wearing modern vintage, and the most epic skirt made out of… tea towels? Yes! I met a lass named Hope at the Brisbane Brooch Lovers event a few months ago and couldn't stop ogling this tea towel skirt that she'd made herself. I was immediately taken with the idea of making my own tea towel garment from the smock dress pattern (McCalls 8732 from 1997) I've made approximately 200 dresses from.
The plan was: gather vintage Australiana tea towels from the oft-neglected manchester sections in op shops, casually sew up the dress, then bask in my own cleverness. Surely people would be discarding these things in their hundreds, right? Nope. I went to several op shops and came up with naught but a particularly fetching felt hat. So I turned to ebay and spent a couple of weeks literally hunting down these damn tea towels. It turns out vintage Australiana tea towels are in rather high demand and people will bid wildly for them.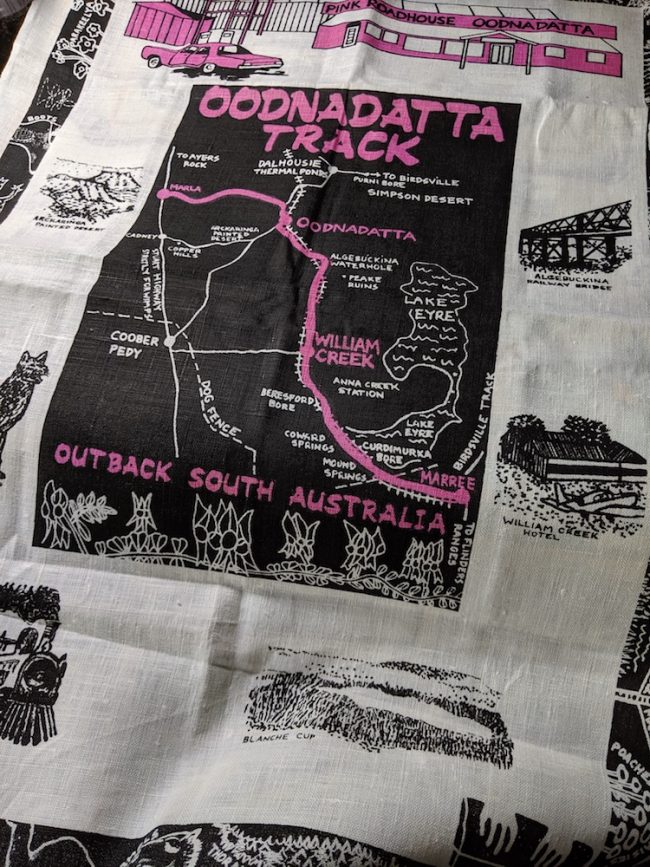 I found a seller with an absolute treasure trove and spent a ridiculous amount of money on old bits of linen. Truly, this is the most expensive dress I've made to date when you consider the cost per metre. And I shan't be divulging the cost, oh no! Let's just say, Australian kitsch comes at a pretty penny.
My project was interrupted by a month long stay in a psychiatric facility. More on that another day. After getting home and doing some work to pay the bills, I decided it was time to build a dress!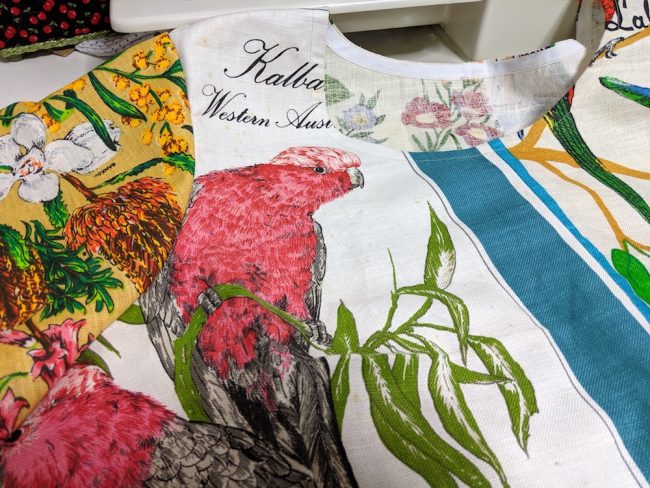 I'm glad I bought as many tea towels as I did, because having a wide selection made the print placement a lot easier. I was able to lay out each side of a bodice piece on a tea towel perfectly (I'm an Australian size 28/ 30), the sleeves took two towels, and for the skirt I used 6 towels. All up, the dress consists of 12 tea towels.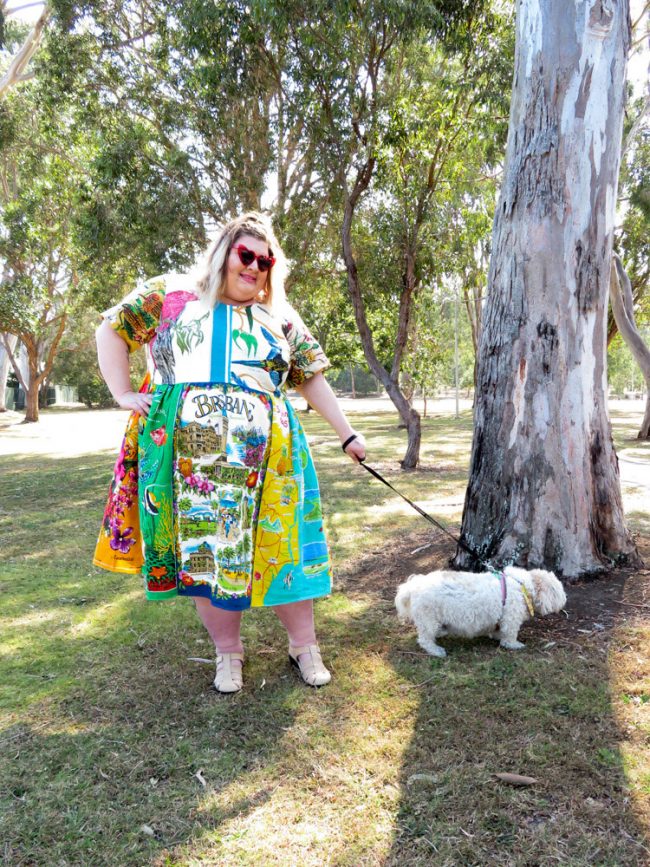 If I were to undertake this again I'd consider which edges to cut off, as the double turned hems can be quite bulky to sew/ overlock over. Having a pre-made skirt hem is pretty handy though! I'd also pre-wash some of the stiffer towels a few times; there were quite a few that had never been used despite their age, so the sizing was still providing crispness. Other towels were softer and more flexible, I had to baste the cut edges on those since the weave was so loose.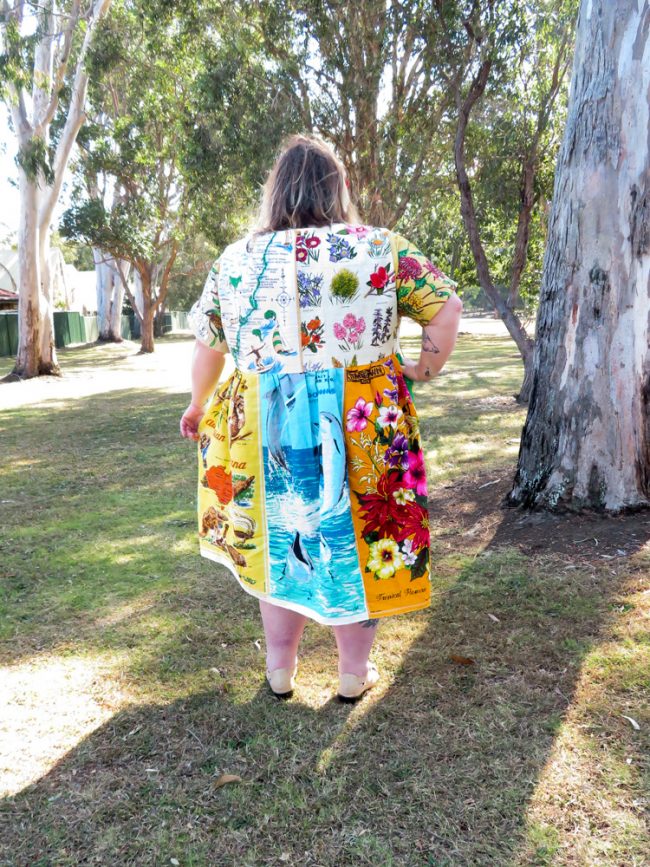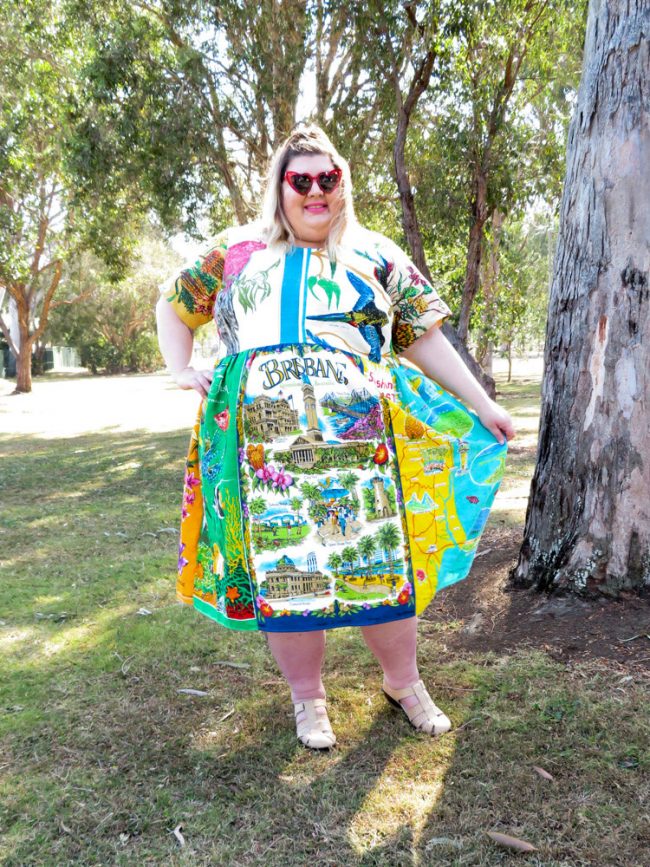 I'm super chuffed with my vintage Australiana tea towel dress! I've got plans for the leftover towels too… I may have purchased a bunch of bamboo bag handles in the last day :P