I haven't sewn in a long time, not since I went into hospital at the end of last year. When I went to sew up some face masks the other week I found, unsurprisingly, that my Pfaff 1222E had seized up. Usually I can get her going again with a bit of oil and hand turning but she wasn't loosening up; I came to the realisation that unless I was going to sew weekly, it was probably time for a machine that didn't require coaxing and gentle persuasion on the odd occasion I wanted to jump on and quickly whip something up.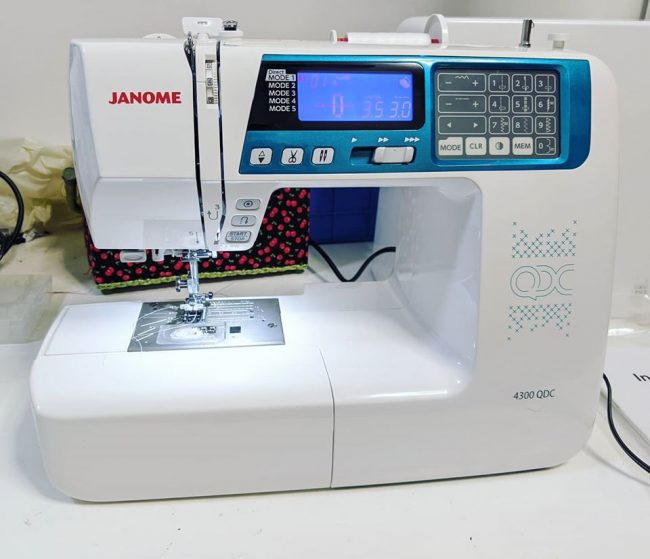 I eventually purchased a new Janome 4300 QDC and when it came I finished up some masks, cloth pads and completed the Muna and Broad Waikerie and Sculthorpe! I'm back sewing baby! I miss the Pfaff dearly. She was heavy and sturdy and had a beautiful stitch. The new machine is, well, ok. If I had a bit of extra money I would have gone with a Juki DX7… maybe that'll be on the cards in the next few years but for now I'm thrilled I get to play with an alphabet and a one-step buttonhole!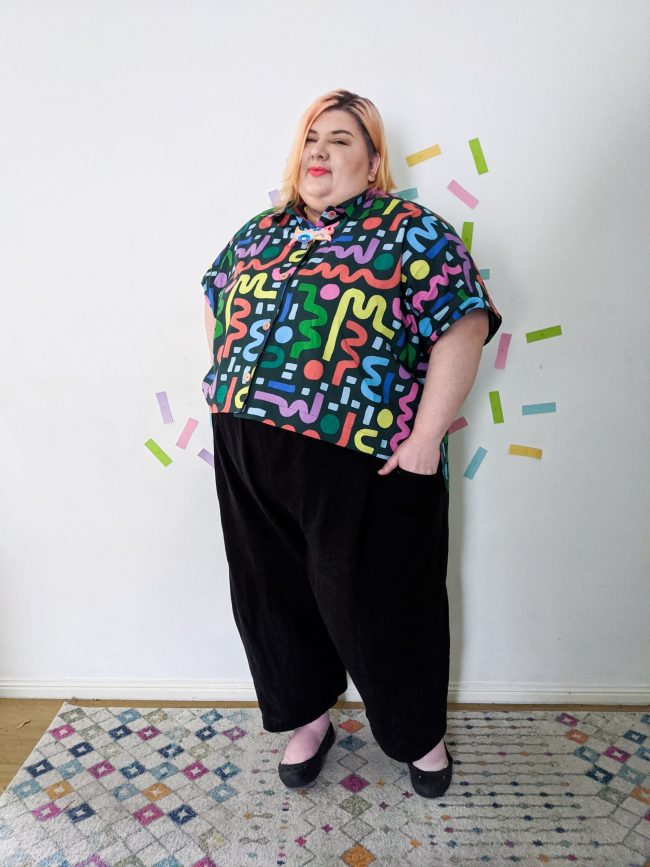 Sculthorpe Pants
I made the Sculthorpe pants out of a cheap black linen from Super Cheap Fabrics. It's a very lightweight and open weave linen suited more to summer but in Brisbane it barely gets cold so these can be worn whenever here! I made size 8, the highest size (for now? I think M&B are expanding their sizes but I don't know if the pants have the new range just yet.) I probably could have sized down but I wanted a roomy trouser.
I love the tapered leg of the Sculthorpe but I'm not convinced of the pocket even though the V shape is very cute! Perhaps a fabric with more body would help the pocket do more than just sort of… flap around. I had no elastic that would fit in the waistband channel except for some boxer elastic, which has since collapsed inside the channel and is now a weird sad sausage. (I didn't secure the waistband elastic with a line of stitching because I had grand plans to switch it out to better stuff. ) My material choices aside, these are so comfy and sit at a great place on my high, round tummy. The crotch curve is perfect, I have feared making pants for years since my early attempts to properly fit them but the J shape of the curve makes the fabric hang perfectly from the waist.
I will be making another pair of Sculthorpes for sure, next time I'll use a more stable fabric with some body.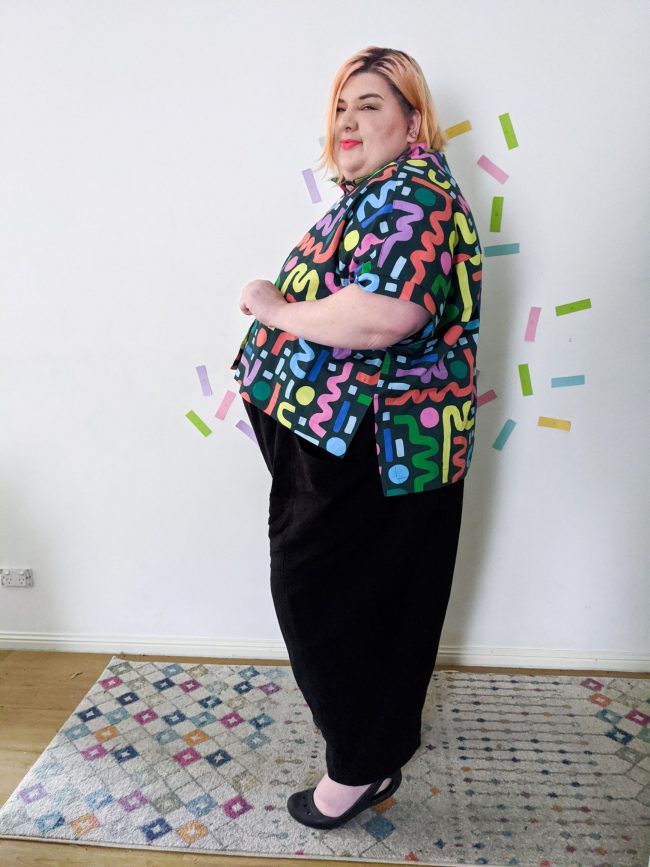 Waikerie Shirt
Waikerie is a town in South Australia and is pronounced "bakery". I kept repeating, "Waikerie bakery" to myself as I sewed this! I used a lightweight cotton print by Brook Gossen for Nerida Hansen Fabrics which was originally earmarked for Yet Another Smock Dress but then I decided to do something more exciting with it!
I've never sewn a collared shirt for myself despite sewing Nick quite a few button ups. Arrogantly, I was prepared to just wing the construction because I've totally done this before and no one can tell me nothin'! However I glanced over the instructions and saw that a few things were different to my regular method and decided to be a good sewist and Follow The Fucking Instructions.
The collar was a wee bit fiddly with the clipping and flipping and hand sewing but I'm glad I picked up the needle and sewed it by hand because it feels more luxe when you know you've put that little bit of care into your work. The sleeve band insertion was different but they went in like a dream. I also got to use the one-step button hole on my new machine and OH boy I'm never going to put off installing button holes in things again! I chose some sherbet orange buttons to coordinate with the orange in the squiggly print.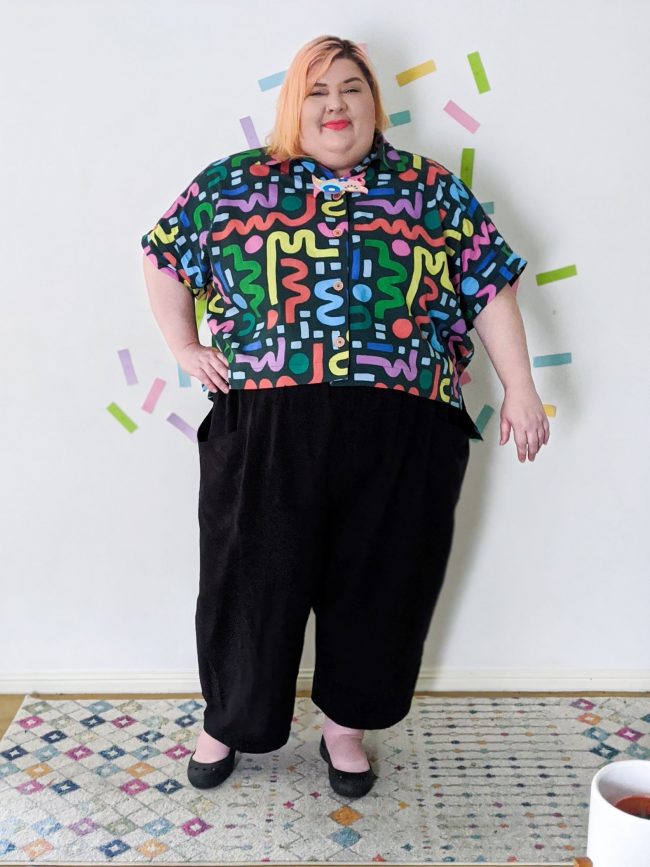 This is a silhouette I'm not used to. Women are told to cinch their waist and accentuate the hips. No matter how many times I've shouted "FUCK FLATTERING" into the void of the internet, I still have that nagging voice inside telling me I should flatter my boxy body. You know what? This is comfortable! It's cute! It has personality! Who exactly am I trying to cinch for anyway? Bah!