I have wanted wide legged pants for ages and then Cashmerette swung into my inbox with a 2 for 3 deal. The Calder pants were within my sight. The fabric I wanted to use was from my old work, a mystery blend with great drape (definitely think viscose is in the mix) and pesky checks to match!!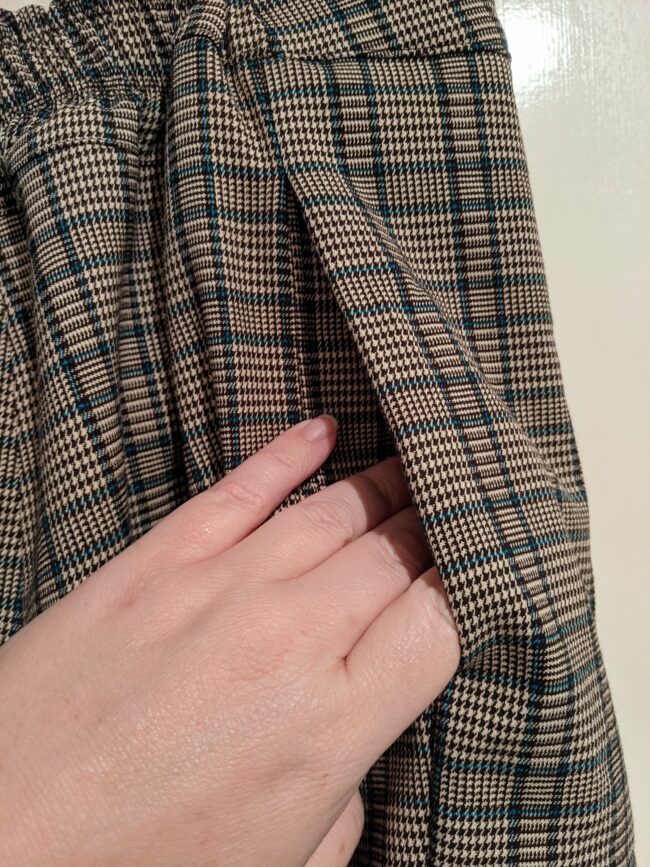 I cut everything out on a single layer and made marks on the pattern pieces and quadruple checked and compared and and and… well I failed. Some of the checks align on the side seams but I'm going to hope other sewists don't judge me too heavily when I wear these outside. But for a toile these turned out great! Ideally I'd have cut the full length pants but Past Natalie just bought lengths of fabric willy-nilly. Who am I kidding? Unless I have a pattern in mind, Current Natalie does this as well!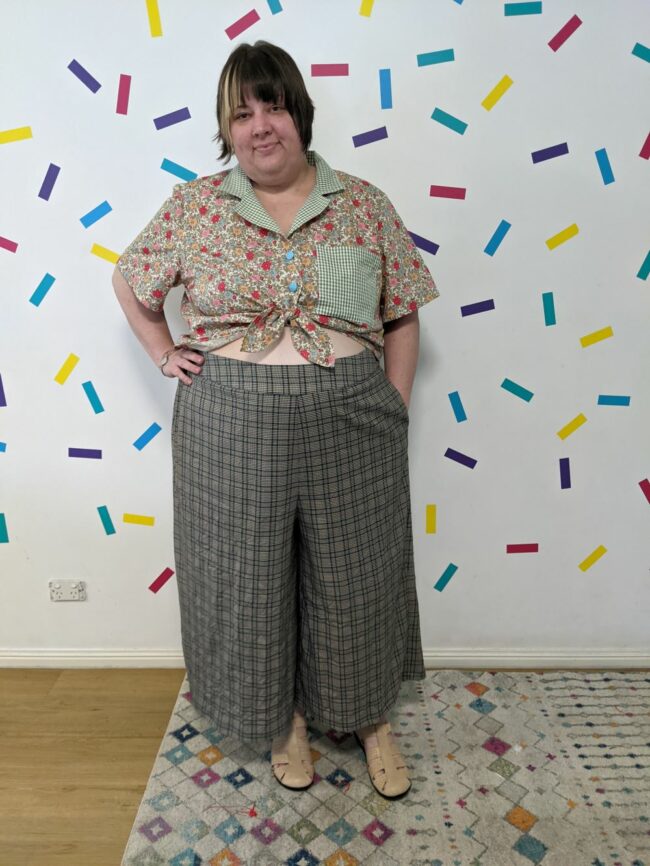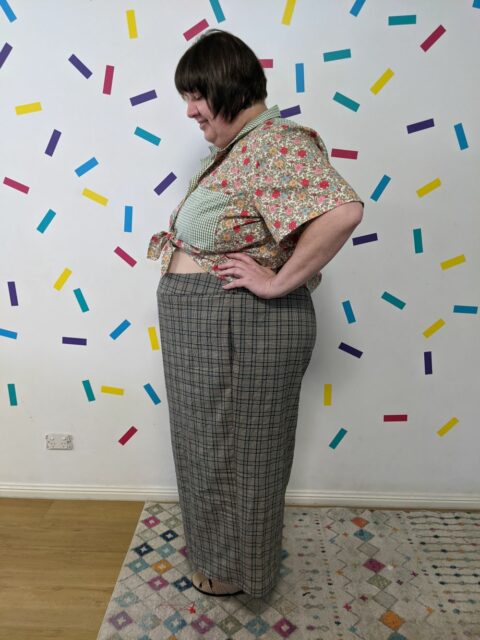 I made the size 30 apple fit and was amazed that I didn't have to change anything. I will be unpicking the zig zagged elastic back waistband (guh) and shortening the elastic by 5cm, as I've since made another pair and prefer the waistband a little more snug.
And here are the finished pants, looking slightly inspired by turn of the century cycling knickerbockers. Someone suggested I tuck them into some socks and honestly it's a stylistic choice I demand to see back in vogue.
You'll also notice this lovely green floral/ gingham knotted front collared shirt. This is the Gilbert top by Helen's Closet and it's a smashing sew. I love sewing collared shirts and I've made a tonne for Nick but we need to tweak his shirt pattern as it's not fitting as well as it used to. This floral and gingham combo (another purchase from my former work!) was initially earmarked for a Nick shirt but I decided to use it all for myself!
I knotted the shirt for the above photos in a weird instagram way, by threading each tie up through the space between the lower two buttons. This made the top a lot more midriff baring than it actually is!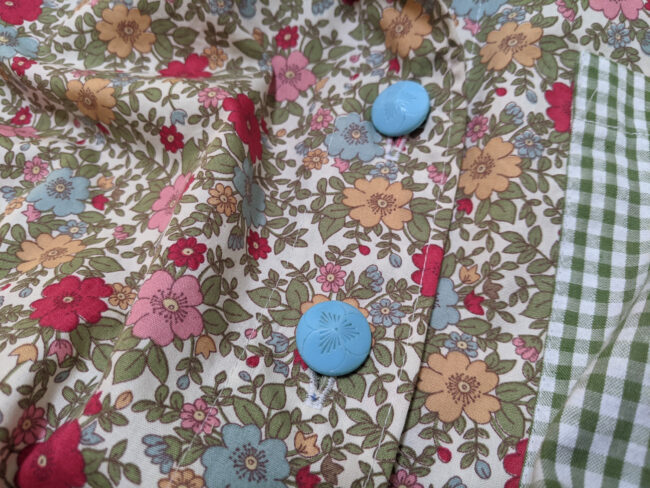 I'm a terrible blogger because I can't remember if I made the size 26 or 28, but again no alterations to the pattern! Oh, I did reduce the size of the pocket after this first shirt, but that's the extent of it. In the past I've had to do a forward shoulder and a broad back alteration in most shirts and dresses but I'm stoked I didn't have to do any of that with the Gilbert.
For my next two Gilberts I omitted the tie front by cutting straight across at the hem line for view A. The white striped cheesecloth type fabric is from The Remnant Warehouse and oh my, it's very sheer. I'll make some neon tank tops to go underneath and bam, my summer uniform is done baby! You can see how I've shrunk the pocket down for the white and navy tops below.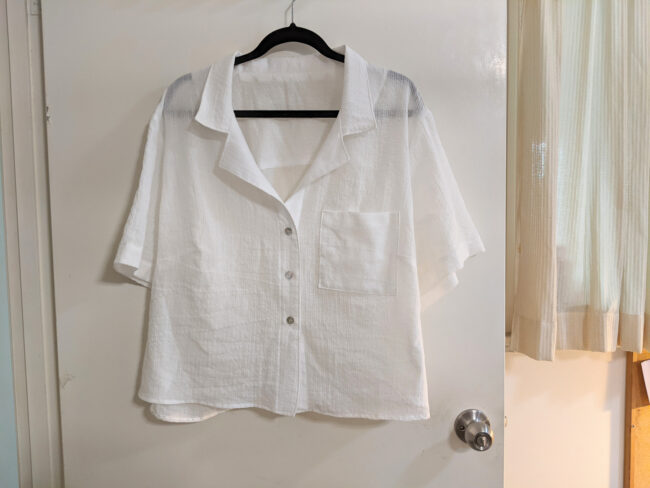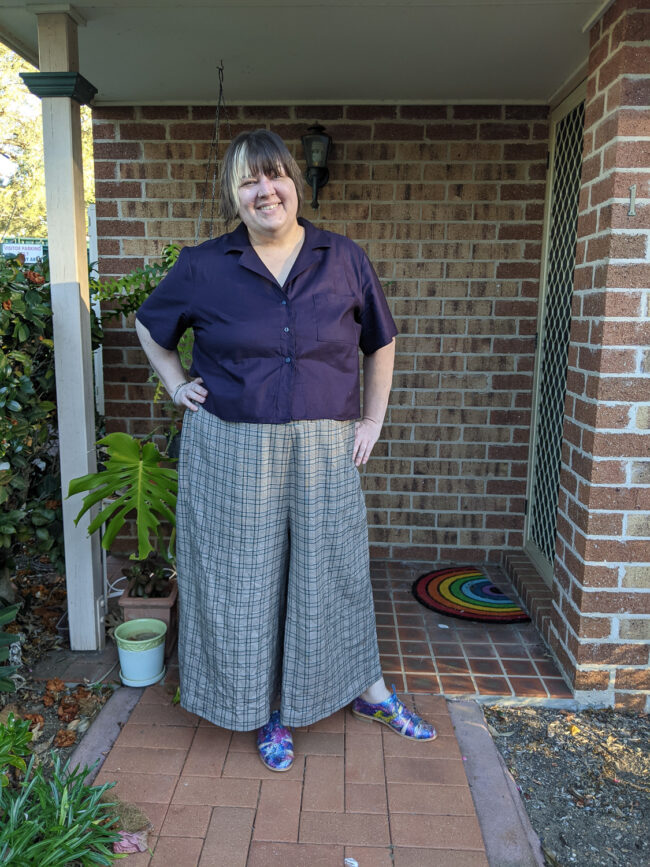 This navy cotton sateen is yet again, a Bargain Box purchase. God I miss that shop!! This is not the stretch sateen I see so much of, it's the classic stuff with one shiny side. I opted to put the shiny side on the inside and you can STILL see the "wrong" side has a sheen! It's truly lovely fabric to sew and wear.
I love the satisfaction of finishing a collared garment. I'd just made a real bummer of a pattern and needed a win so I started this navy top. The Gilbert has absolutely beautiful finishing methods and I just love how all the guts are tucked away inside the back yoke.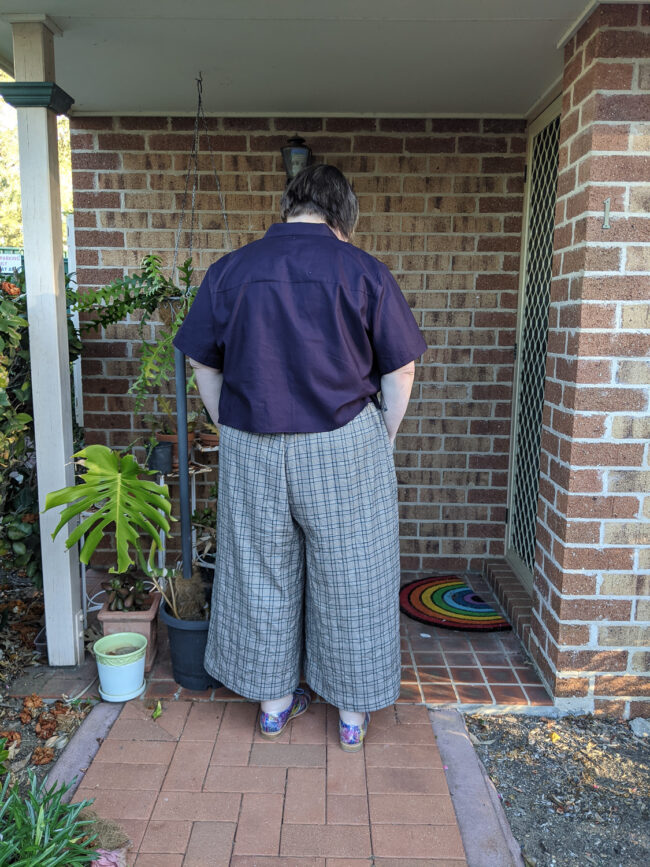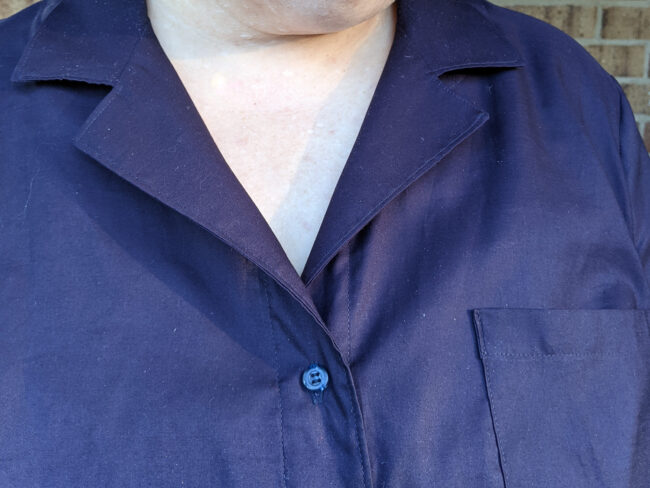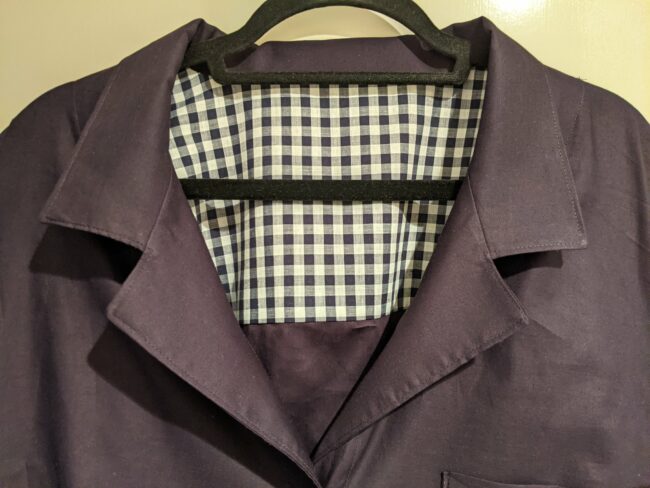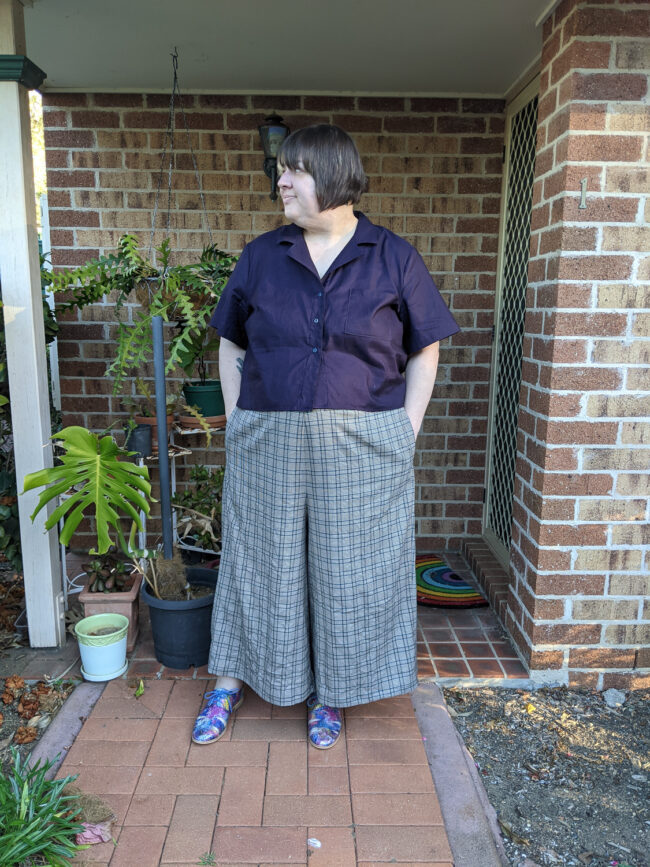 The next pants on my list are the Sew Liberated Arthurs and Muna and Broad's Noice jeans. I may need some moral support on my jeans making journey! I haven't worn non-elastic waist jeans in over 10 years. Gulp.