Today we're looking at a pattern that I'm going to be making hundreds of, the Artists House Dress by Artist Made Patterns. I was drawn to this design because I'm on a big fluffy sleeve kick right now and the style looks so easy to wear. The zip front wasn't my favourite feature so I quickly decided to remove it in favour of cutting the front bodice on the fold.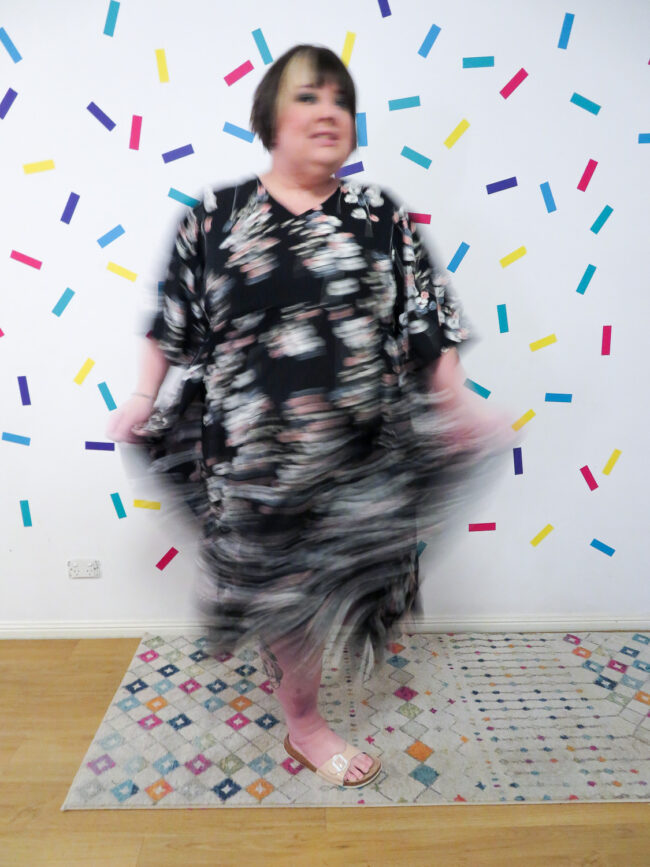 For my toile I decided on a polyester faille that I bought 10 metres of, probably because it was cheap. I don't wear polyester because I'm a Sweaty Betty so I'd like to know what Past Natalie was smoking when she made this decision. It does have a lovely drape and swish though, and I figured it'd be a good spring house dress.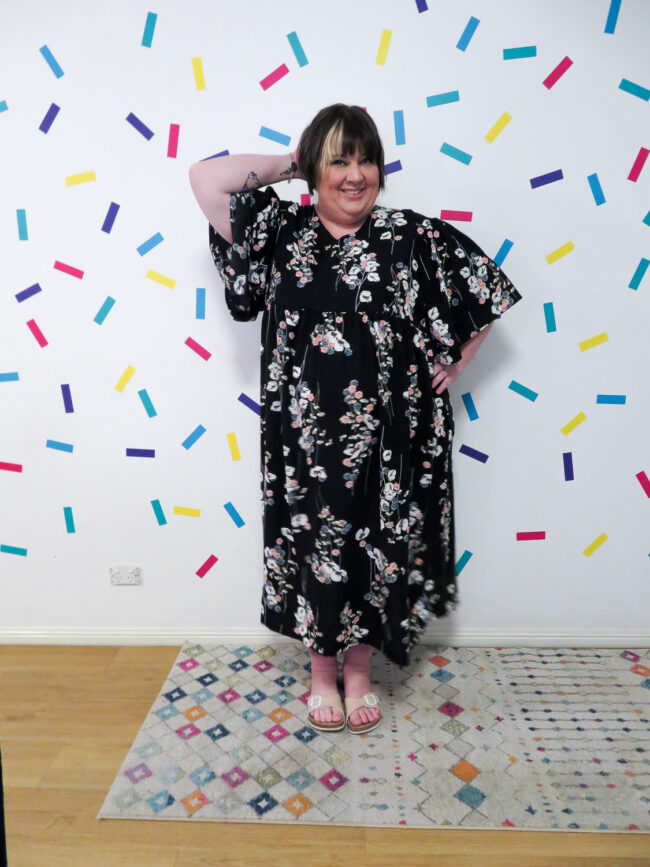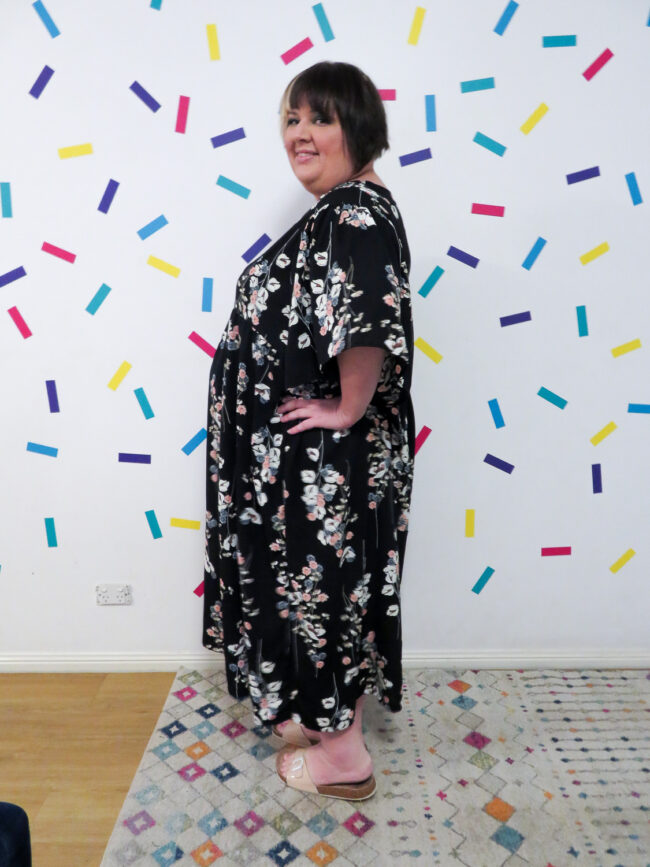 I made a 3X and only veered from the pattern when it came to the length (added 10cm) and the sleeve (omitted the band). The unbanded sleeve in conjunction with the print felt so muumuu-like that I decided to hem them and celebrate my free bingo wings! Technically a muumuu hangs from the shoulder, but this has a waist seam so it's not a true garment in the Hawaiian style.
My second Artists House Dress is a recycled Waikerie dress in animal print rayon. I love the Waikerie pattern but in this version I cut the bodice on the fold instead of making a button front and the neckline was too high and I was too lazy to cut another facing and… well let's just say it was all my own fault. Fortunately this worked in my favour since I had enough fabric in the voluminous skirt to cut an AHD!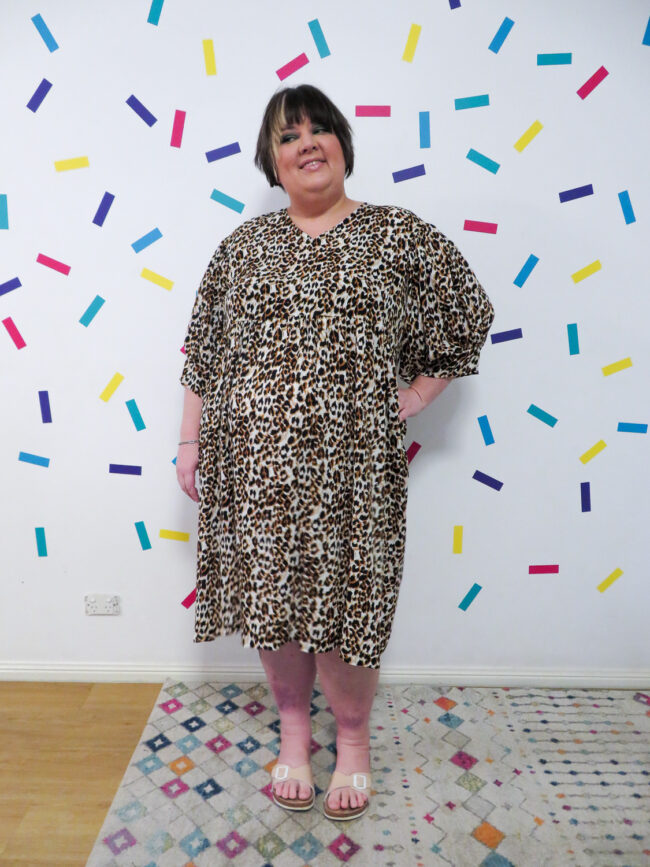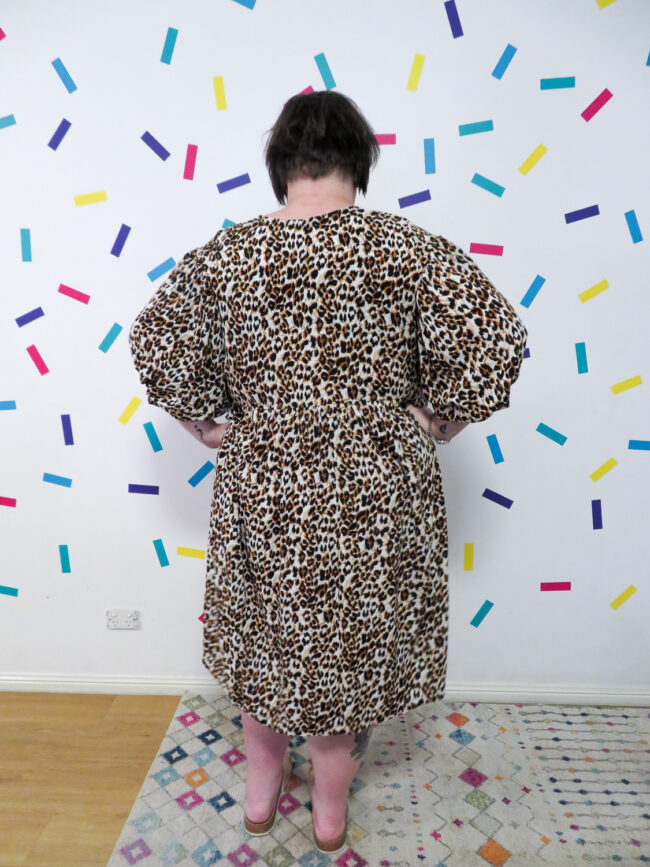 For this AHD I gathered the sleeves into the band and they are so lovely and bouncy. I just love wearing rayon and I'll be wearing this dress a lot come summer!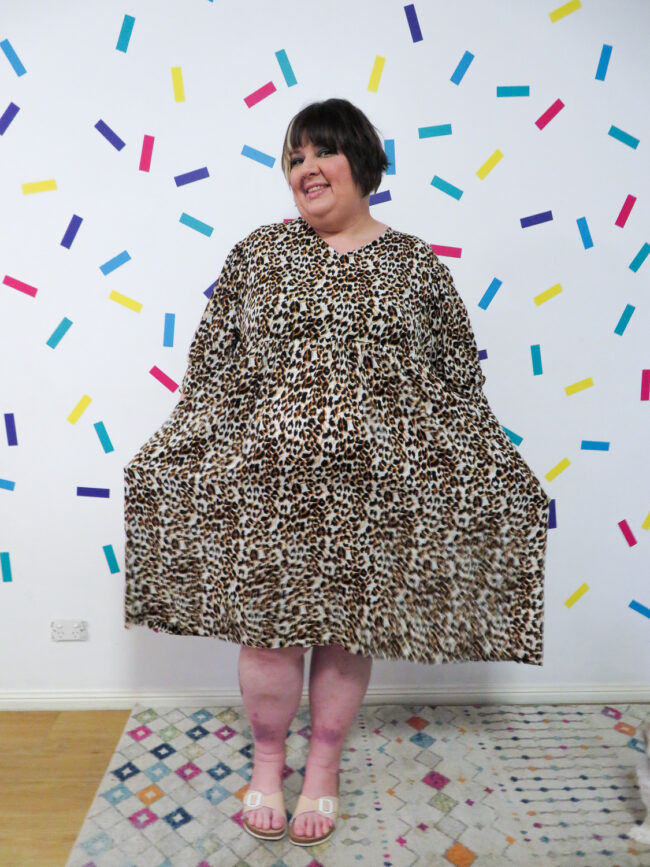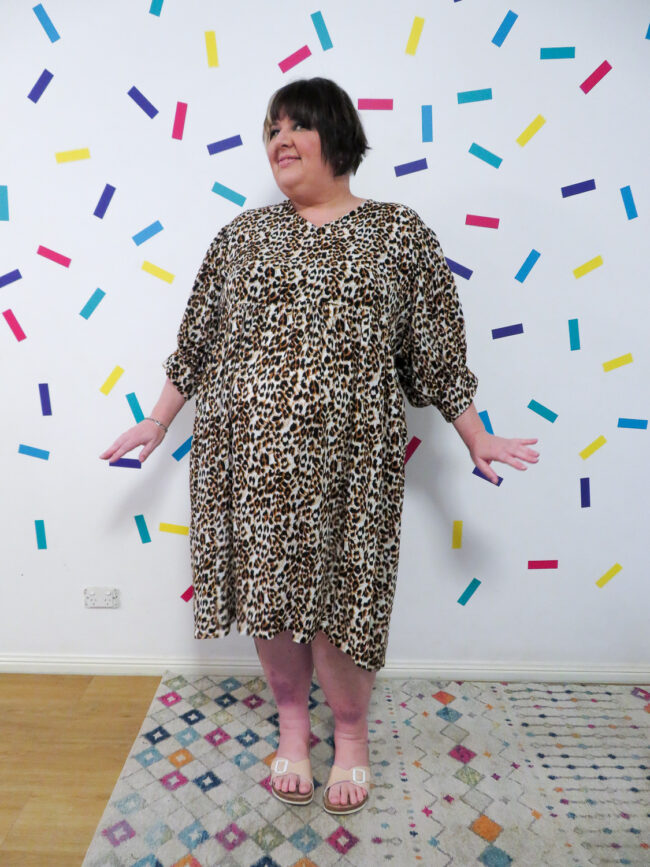 When I can afford more fabric I'm going to be making another one of these with a three tier skirt. It just feels like a perfect addition and would make a very romantic picnicking dress. I can't remember the last time I picnicked to be honest, struggling to get up and down off the ground sounds very unromantic to me.