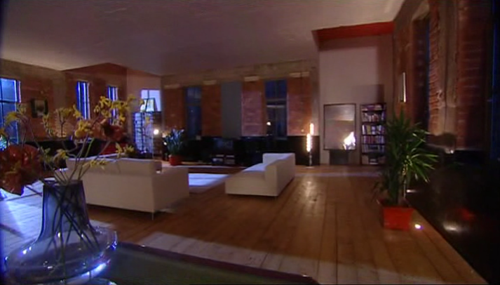 I've been watching a lot of Grand Designs lately, and one episode in particular caught my imagination. A couple bought a disused water works building and pretty much converted the entire building themselves into a home with a huge living area, while maintaining the integrity of the materials used in the original building. You can see from the screen cap how they've fitted out their home: using very sleek modern furniture; a limited palette of red, black and white; and even a Mini converted to a desk! I'm not so much a fan of the modern fittings myself but I am totally gaga for the huge space and the exposed brickwork. If I had this amazing building I'd probably create an indoor garden, use wild furniture in natural materials and incorporate a lot of texture through soft furnishings, fittings and art. I'd literally go "wild and woolly"!
If Kevin McCloud were to appear as my wish-granting genie, I would include the following in my House of Fance: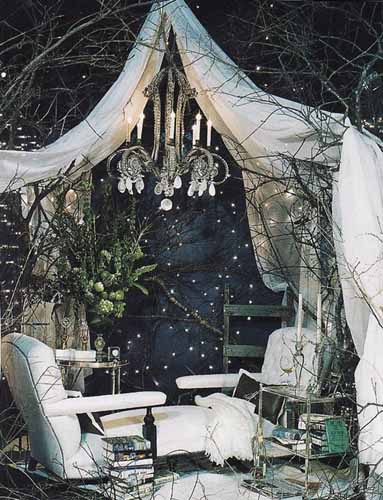 ⇒ Tents remind me of childhood – we'd drape afghan blankets over chairs and create a soft and cozy place to play card games or dolls. I love the idea of creating a childlike space for my home… who wants to be an adult? (Image via Chintz of Darkness)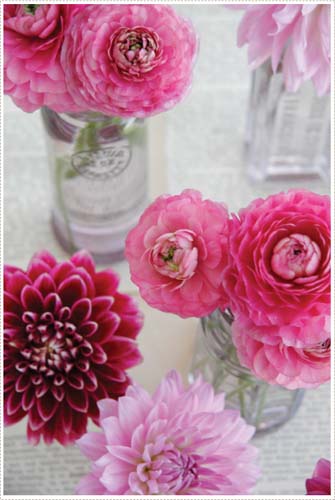 ⇒ I'd have flowers EVERYWHERE. Pinned into the curtains, tucked into jam jars and garlands draping from every ceiling beam. Sure it'd be a pain to maintain, but this is my fantasy house! (Image from A Creative Mint)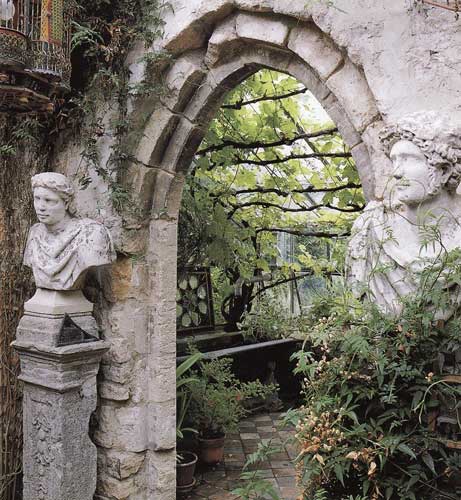 ⇒ Of course I'd grow all the flowers in my garden, installed in a dilapidated wing of my House of Fance. (Image via Chintz of Darkness)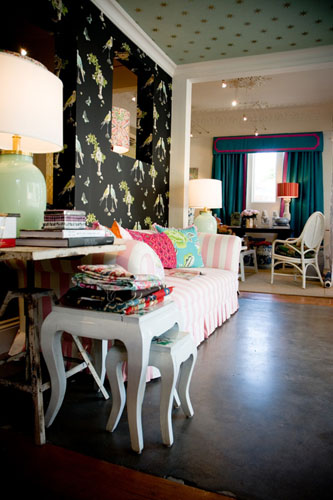 ⇒ I love all of this: the black wallpaper, all the colours, even the papered ceiling! I think I would incorporate pops of cyan and magenta into my dream house. (Image via decor8)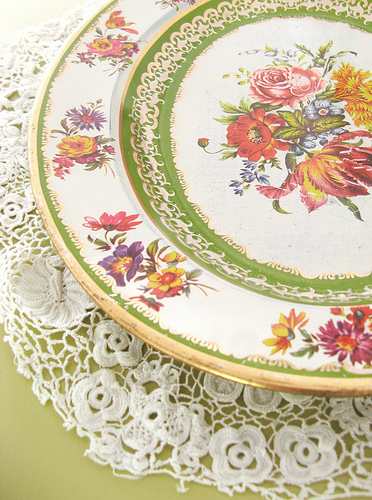 ⇒ Pretty crockery and doilies, that's so me. (Image via dottie angel)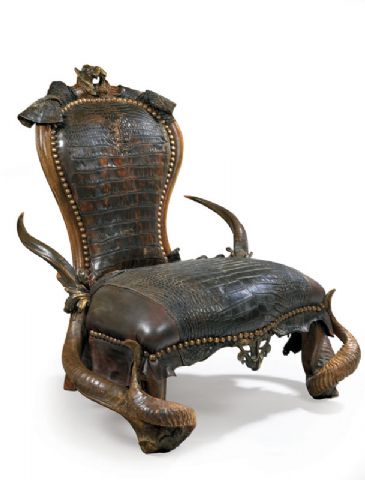 ⇒ Michel Haillard's furniture is the kind of fanciful monstrosity I'd like to include to offset the delicate femininity of garlands and doilies and tents. It's so primal and earthy, I'd feel like a queen!
So are you a thoroughly modern man or a fiend for vintage? How would you decorate your House of Fance?