I'm curious to know if "schmick" is a word that lots of people use, or if it's just common to Brisbane. I call things that are fancy and awesome and good looking "schmick" and all my friends and family get it and use it too. Sometimes I call Nick "Schmick" because well, he is. Recently, however, in conversations with out-of-towners I've been asked to explain what schmick is! Do you use the word, or is it something my family made up and spread virally throughout Brisbane?
Anyhoo, onto the fance which is desperately late this week I know, and I throw myself at your feet and beg for mercy. Is mercy mine?!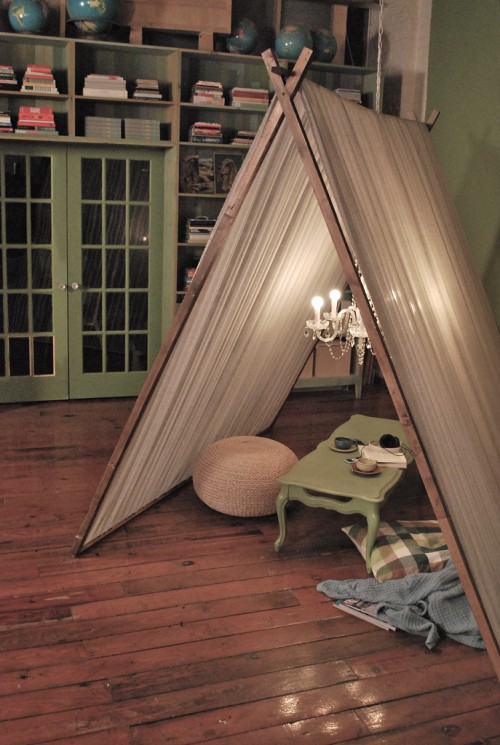 Had I the resources, my childhood forts would have looked like this. Unfortunately I was limited to picnic blankets and stacking volumes of Encyclopedia Britannicas. This lovely photo is by somethings hiding in here. (Am I too old for a fancy little fort like this?)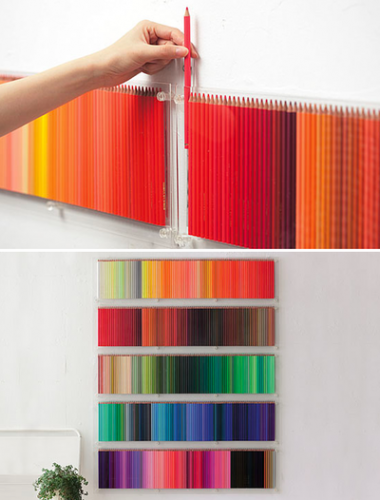 We might have a little bit of a regressive theme going on tonight, but how could anyone go past a wall full of colour pencils? Social Designer supports meaningful causes with products like 500 Pencils and the gorgeous Aurora display system. Yes please!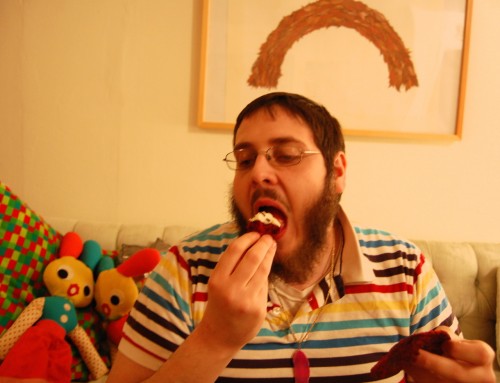 Combining two of my favourite things, Dudes With Beards Eating Cupcakes is a blog that had me hitting "FOLLOW FOLLOW FOLLOW!" inside 10 seconds of the page loading.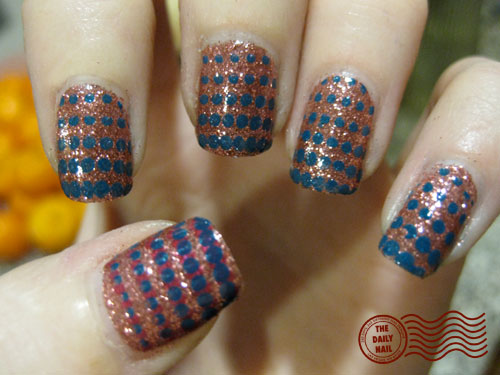 Recently I've been on a little nail polish kick and was overjoyed to discover The Daily Nail. This blogger has committed to painting her nails every day for a year and she doesn't just slap on two coats – she does some beautiful, clever and funny designs too! If you're ever stuck for nail inspiration, I highly recommend popping over and having a browse.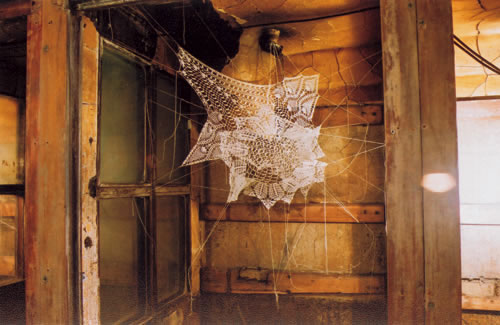 Shane Waltener's installation "Auntie Peggy Has Departed" featured cobwebs made of doilies. What a pleasant and comforting world we'd live in if spiders could weave doilies!
I am hoping to finish drawing April's desktop this weekend. I've got a new arm brace and I'm working my way through all my pens just to finish it!