When you talk about hard issues, like body image and being fat and feminism, it's nice to have a refuge. Somewhere to recoop lost Sanity Points. A little place where you don't have to justify why you have the right to take up space, or field the same old tired questions. Nigella Lawson is one of my happy people who makes a happy place where I can revel in foodie delights and appreciate good food without the guilt that usually accompanies cooking shows.
As a Type 1 Diabetic, I can tell you a few things about food guilt. A serve of carbohydrate ought to be as big as one's balled up fist, low hypoglycemic foods better serve one's blood sugars and fizzy, sugary drinks are to be avoided. One should eat small meals every couple of hours and manage one's blood sugar levels by finger prick tests and the administration of insulin, by another needle. One must also be prepared to be asked, "Should you be eating that?" when one is eating regular meals, and especially when one is suffering a hypoclycemic attack (when one needs carbohydrates to recover!) When T1D guilts start playing with the food guilt at large in the world, one's brain gets quite muddled. For a long time I saw food as fuel only, and didn't cook much because the whole concept of "food" overwhelmed me.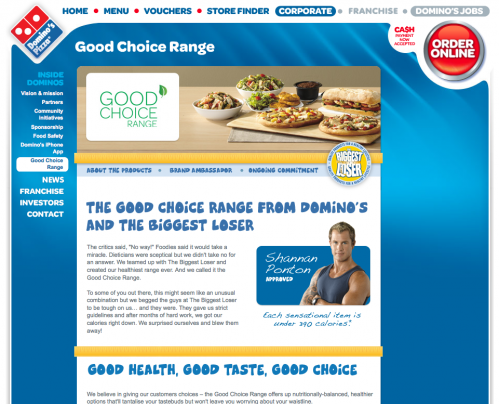 I've only really started cooking in the last couple of years, and it's been because of my involvement in the fat acceptance movement. A lot of people might nod and think, "Ah yes, because Teh Obese People want to raise the green flag on food! They just want to eat without sanction!" however it's a little more complex than that. And a little less scare-mongering too. I wasn't surprised to read that poorer people were more likely to be obese, because genetics aside, it's HARD to nourish yourself when you're time and/or cash poor and especially if you're confused as to what is actually nourishing. And when brands like Biggest Loser (the Australian TV series) and Domino's join up, it's a thoroughly brain melting combination.
Not being in charge of my meals really destroyed any kind of confidence I had in nourishing myself. I ate what other people suggested, and didn't listen to what my body wanted. This year I figured out, after having my consciousness raised by the concept of intuitive eating, that my body doesn't digest meat in an especially comfortable way, so I became vegetarian. In the last few months the bloating and bowel pain I'd suffered most of my life largely disappeared, and only reappeared when I ate a small portion of meat (yes, to test myself – very scientific!)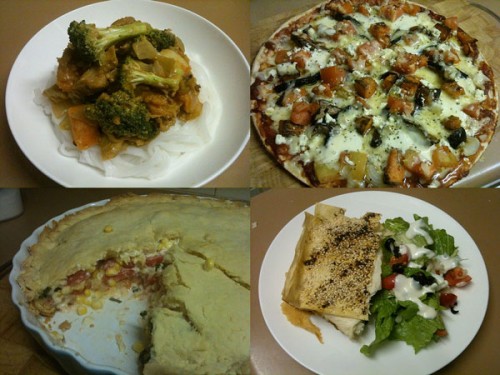 As a result of my brand spanking new vegetarian requirement, I started cooking a hell of a lot more, and discovered that I LOVED it. All of a sudden you could find me mixing my own spices, creating new dishes and making noodles from scratch. It's honestly been like a series of revelations for me – I feel a slowly growing sense of confidence as I become more connected to myself and so much more nourished. I mustn't avoid the topic of digestion here because it's been so core to my altered outlook on food, and sorry if you're sensitive to such matters, but since removing a food group that was causing me such distress (while supplementing my iron and protein of course!) I've found I'm poopin' more regularly with no pain! Yep, I went there – but I'm all for normalising completely NORMAL body functions, naturally.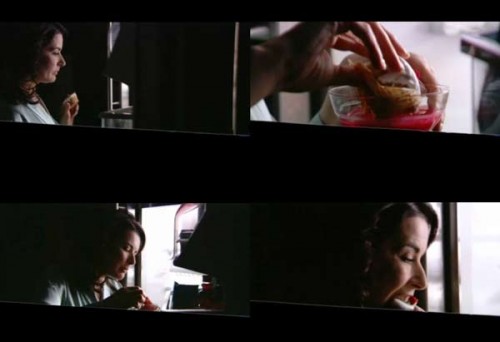 So, back to Nigella Lawson who I last saw devouring a cupcake dipped in raspberry sauce in the chiaroscuro light of a refrigerator. Thank you for serving your foodie talk with dollops of care and compassion while never failing to address the psychological aspects of eating. I find Nigella's attitude refreshing, and much more ideal than the confused mess and mayhem of ideas towards food in the real world. Food really isn't an enemy when I watch her show.