I've been invited to attend the Chambord Shine Awards in three states, to cover the heats and finals on my blog and also to involve you fancy lovely people to vote on your favourite fashion designs. It's a huge honour to have been invited as a blogger and considering the calibre of fashion bloggers invited to cover the event – the fabulous Fashion Hayley and Lady Melbourne – I was feeling more than a little nervous as I stepped into Cloudland for the first heat of the awards last night in my native town of Brisbane. I needn't have fretted, Lady M and Hayley are adorable and effervescent and Chambord treated us to our own little Cindarellaesque bloggers' booth stage right of the main action!
I got the opportunity to get to know my Nuffnang co-bloggers over Chambord French martinis, sushi and other nibbles. As the night progressed our blogger's pumpkin saw a steady procession of local fashion designers and fellow fashion fans. Despite being a Brisbane local, I'd never been to Cloudland before – it's quite easy to get lost in the many details of the lush, textural interior fit out.
I do hope you enjoy my impressionist photography of the fashion show! My little camera tries very hard to keep up with all the glamour but sometimes all you get is a smear of bright lights and voluminous textiles.
Lady M and Hayley noted that Brisbane was dressing awfully like Melbourne – indeed a lot of our people were draped in black last night. We need to talk Brisbane. Did the unusually cold weather freak you out?! I decided on a pop of colour at the last minute, you guys know how I feel about blending in! After seeing the hooded, layered black and gold number from Subfusco (check the above video) the universe is pointing me in a layering/ shapeless direction and I'm thinking about a bit of DIY effort for my trips to the Melbourne and Sydney heats (if I have time… though if you're a local designer who'd like to dress me, say hi!) I'd like to unleash the Beth Ditto domino dress but it'll be cold down south, so the notion of a long trailing cape is exciting me. For further inspiration you should check out Lady Melbourne and her amazing long black sequined number!
I think it's time to look at some proper photography of the finalists – these shots are all courtesy of Karen Watson.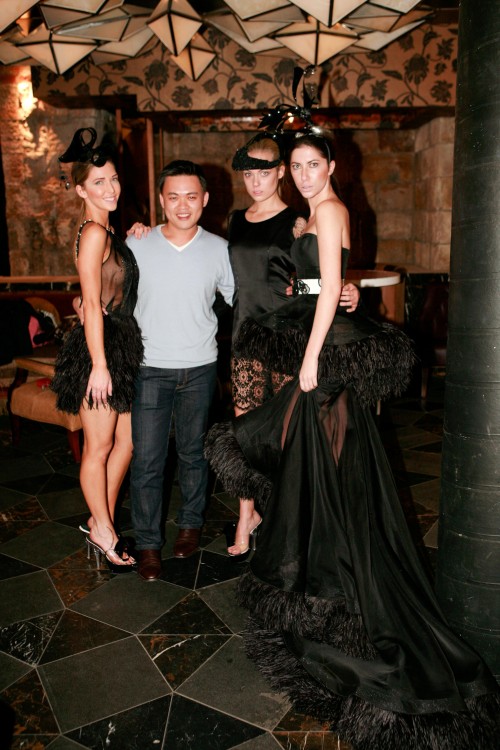 George Wu with his designs – one of the judges' picks for finalist.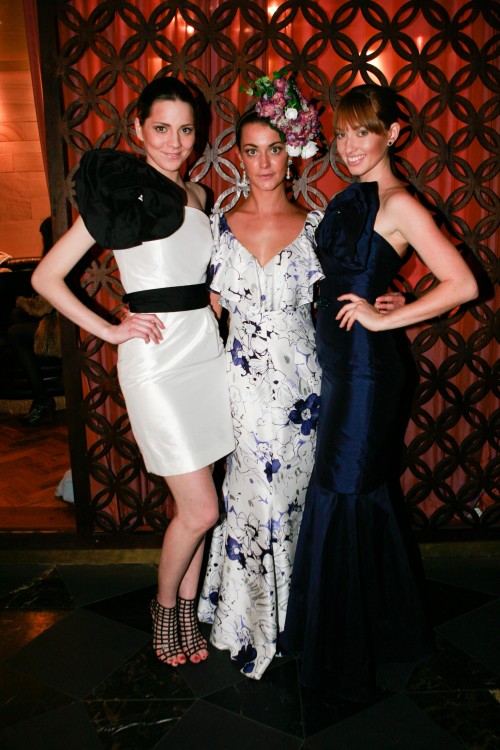 The judging panel also selected Jacqueline Buck's designs.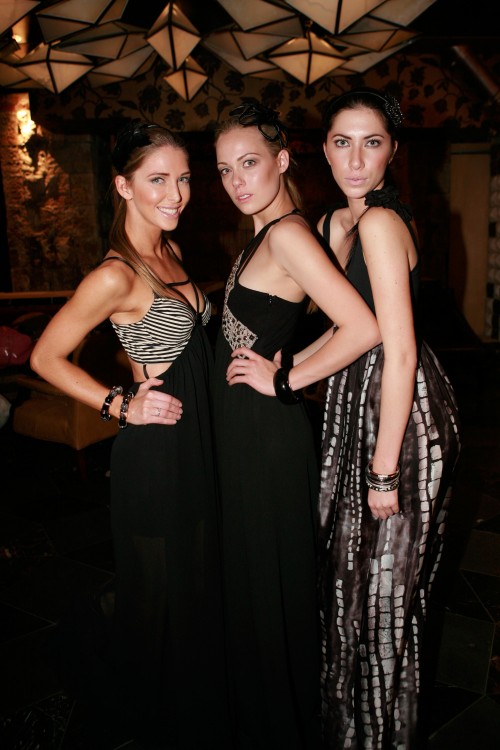 The crowd voted for Talulah as the people's choice in the finals.
Three designers will be chosen from each runway showcase in Melbourne and Sydney, but there is one more slot in the finals and that will be chosen by YOU on the Chambord facebook page. Voting takes place from July 8-11th and after the Sydney heat I'll remind you to go vote your butt off for your favourite so a winner can be selected and sent to the finals at The Strand, Sydney.
ETA: Vote now for your favourite designer to go through as a wildcard entry in the finals!