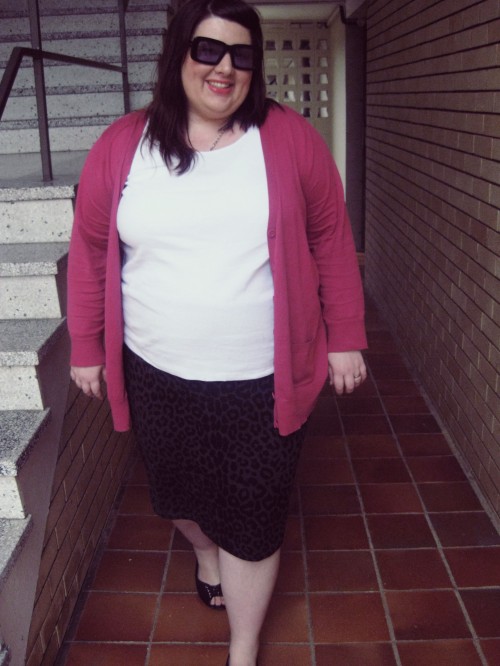 Hello and welcome to my whimsified outfit photos take two! Please step into my Monday afternoon consisting of changeable winter weather, awkward poses and coffee with my mother.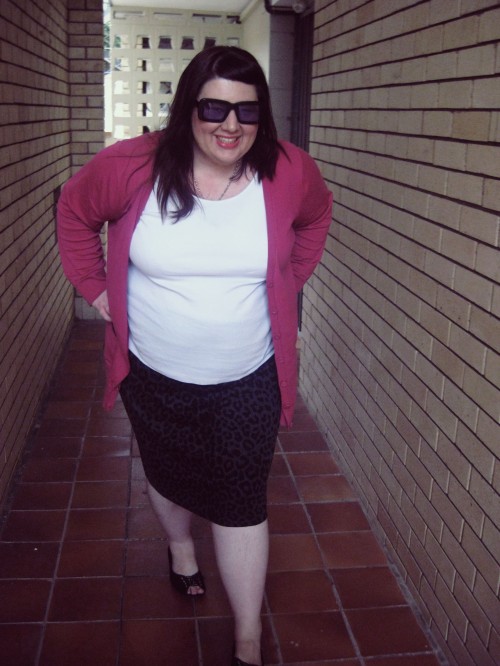 Allow me to demonstrate the items of clothing I selected for my body to wear today. Recently I've been having wardrobe dilemmas, and in years gone by I would resolve these dilemmas by going out and purchasing new clothes. Since I've committed myself to the next few years as a struggling artist, and especially since I do not like starving, I have chosen to forgo much of my spending on fashion and think a bit harder about combining things I own to create new outfits. It's a challenge, indeed one of the delightful first world kind, but enough to make me feel mopey about posting new outfit photos because I don't have much new to show off!
Tank – Sara
Cardigan – Sara
Skirt – Yours Clothing
Shoes – Evans
Necklace – Silver chain with a pendant from an Etsy seller whose name escapes me.
Sunglasses – Karen Walker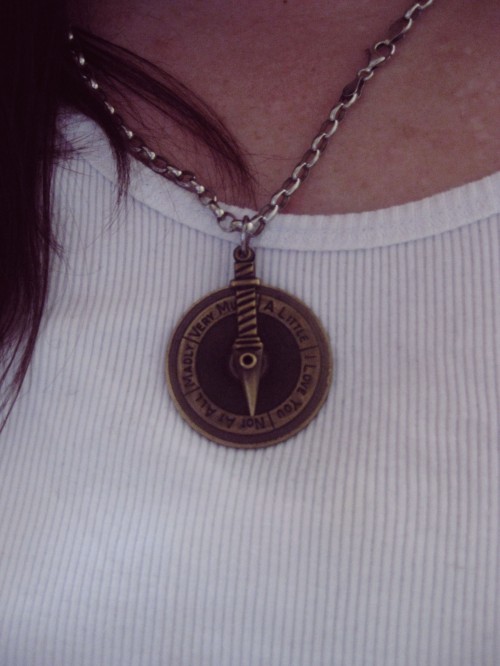 I love this pendant. The disc spins, not very well, but if you hold it just right you can ask, "Do I love ________?" and let the disc guide your answer. The reverse has each segment in French. My favourite is "pas du tout" for "not at all". I like to say it with an air of indignation.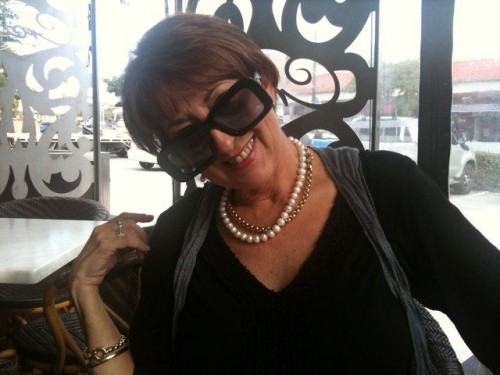 I can't not show you this photo of my mother looking adorable and posing in the Karen Walker sunglasses perhaps how Lady Gaga might.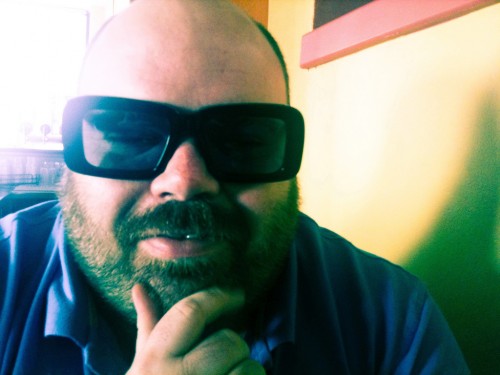 These sunnies make everyone look awesome.

Actually they barely conceal my own poor humour on this particular Sunday.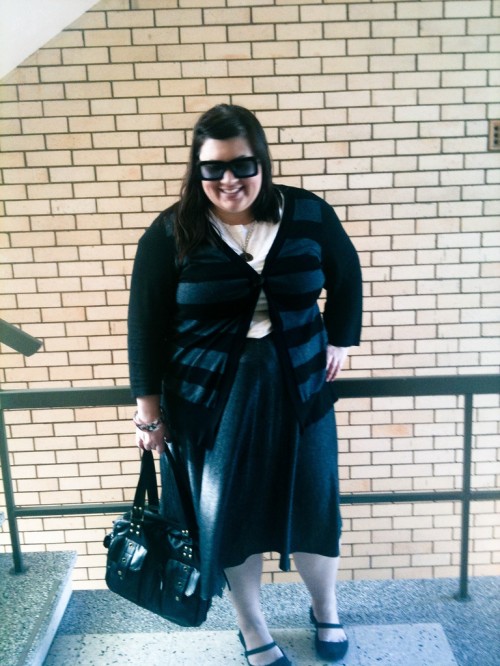 Here's what the rest of me wore on that day. We went out to have brunch at the Alibi Room.
T-shirt – Yours Clothing
Skirt – $2 at the Valley Markets in 2000.
Cardigan – I can't quite remember
Shoes – Crocs
Bag – Dangerfield
Bangle – City Chic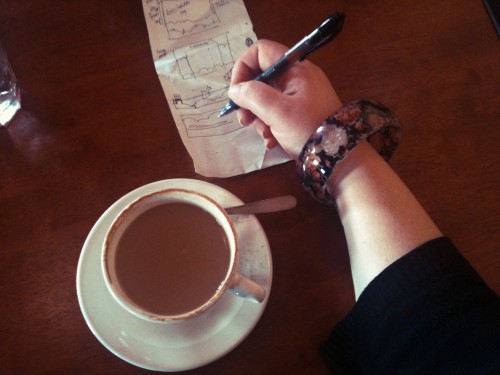 A working brunch. I have approximately a billion notepads but I leave them in strategic positions, none of those positions ever being my handbag.