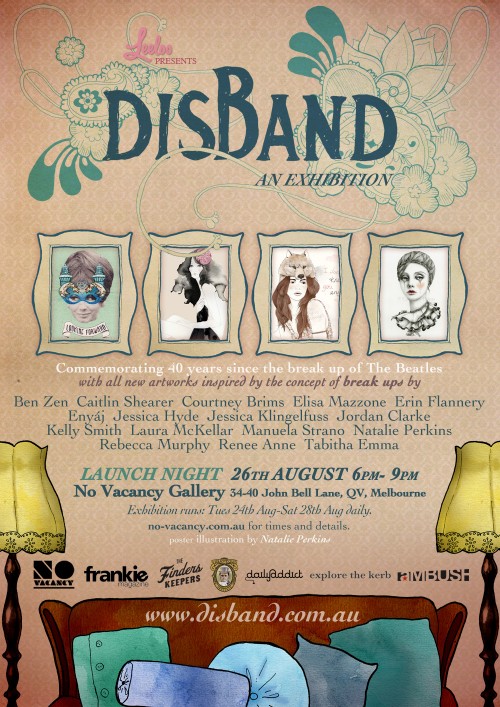 Did I show you the poster I drew for the Leeloo Disband show? Well if so, here it is again, because Renee and Angela are taking the exhibition to Melbourne! My work will also be in this show, so if you're local to Melbourne make a date to check it out.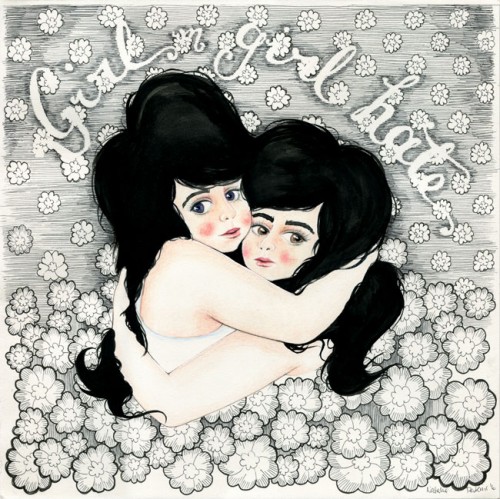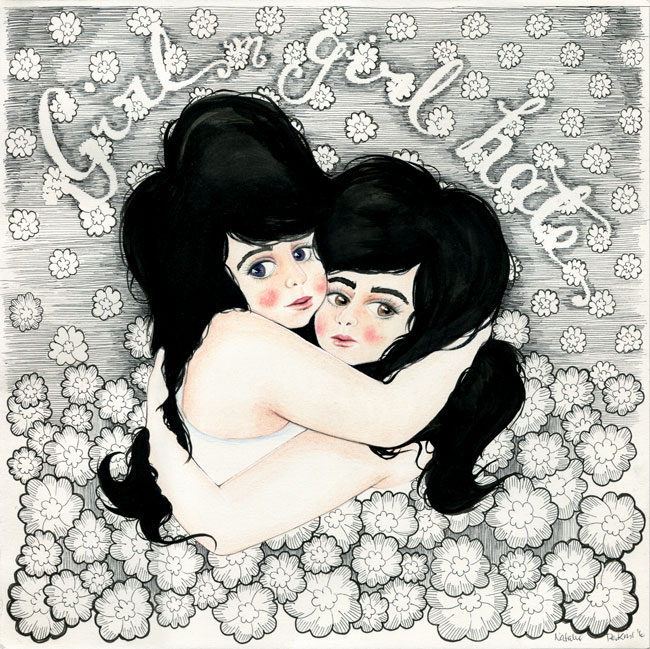 I posted a snap of this as a work in progress before going in and doodling up a frenzy with my Pilot Hi-Tec-C. It's available on Red Bubble to buy as a print.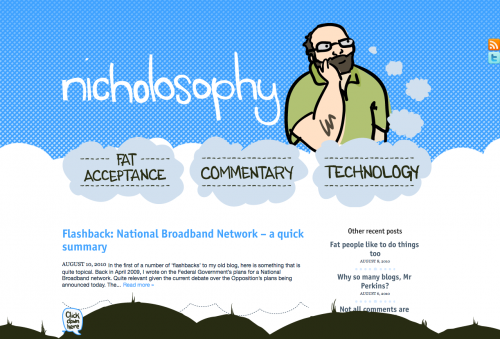 For something a bit different: I designed a blog layout for Nick and his billionth new blog (teehee). I wanted to give him a blog he felt comfortable with and inspired by, so he'd keep nourishing it and growing it. It's very cute and fresh, just like him!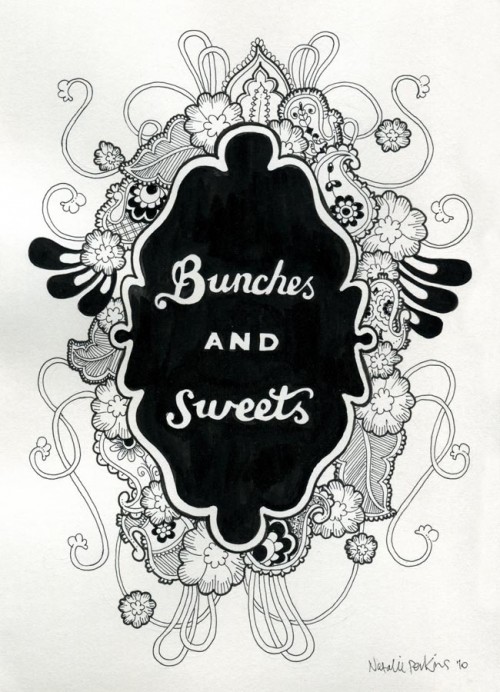 The lovely Rebecca commissioned this piece from me! It's sitting beside me, patiently waiting to be mailed. Eep!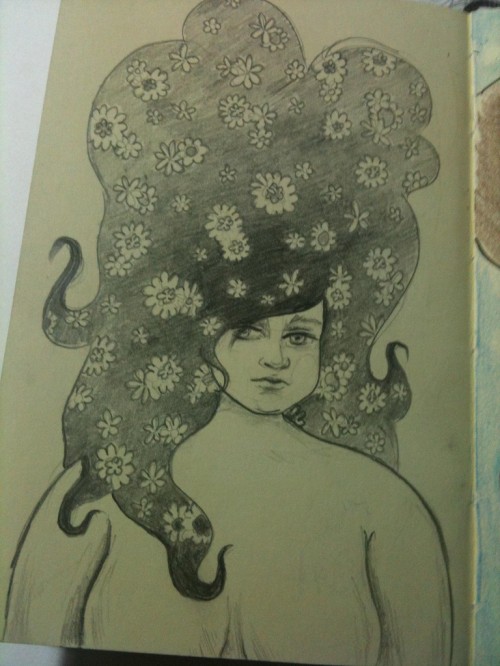 One of two girls I was thumbnailing for a bigger illustration.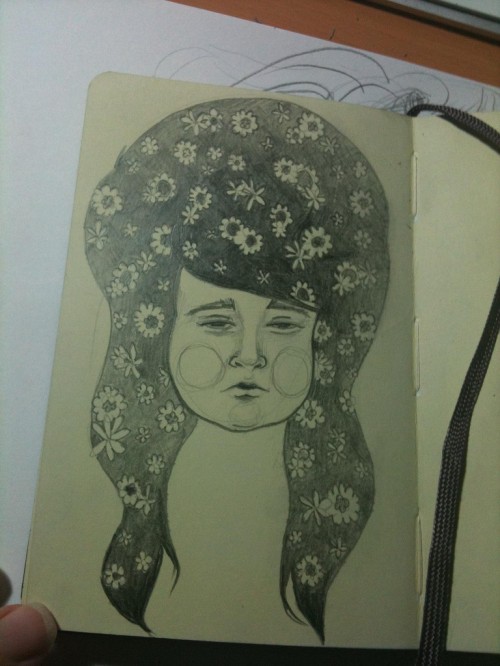 I liked her grumpy face!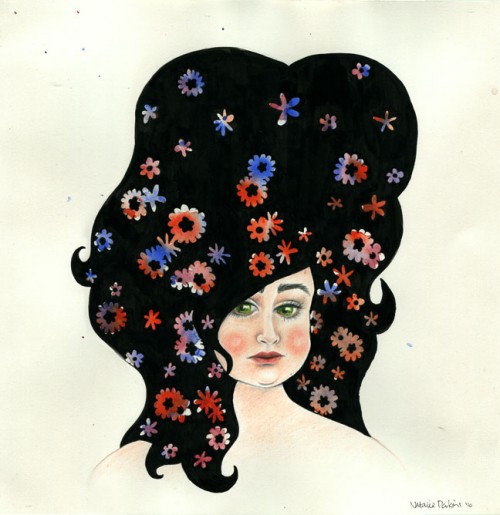 This is the bigger illustration I did. I couldn't think of what to call her, so I named her Daisy. Sometimes it's just too hard naming things. What would you name her?