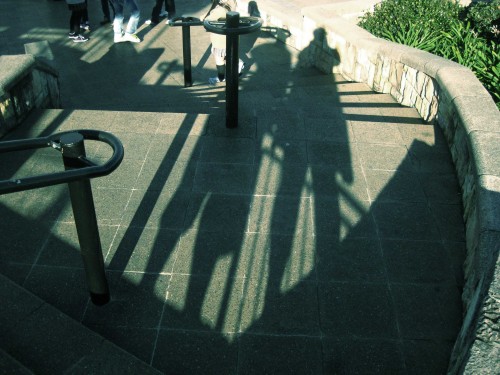 Wednesday was an Ekka (the Royal Show) holiday for most Briswegians and I wanted to get out of the house for a little while because working at home is great and all but sometimes you want to do stuff outside!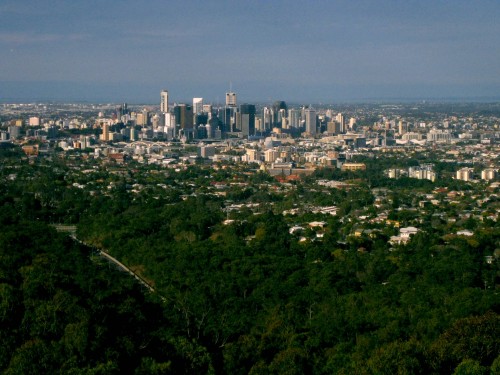 We went up to the top of Mt Coot-tha. That's Brisbane! I wish you could see the river weaving through the buildings but the angle isn't quite right I guess. Can we move the mountain a few kilometres that way please?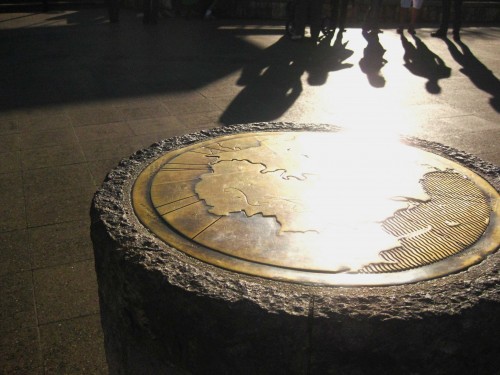 It'd been raining in the morning but then suddenly this glorious day happened. It was pretty much a perfect Brisbane winter day, even a little bit colder than usual! (It's a sub-tropical city… winter is very mild here.) There were lots of people visiting the look out, lucky it was such a nice afternoon!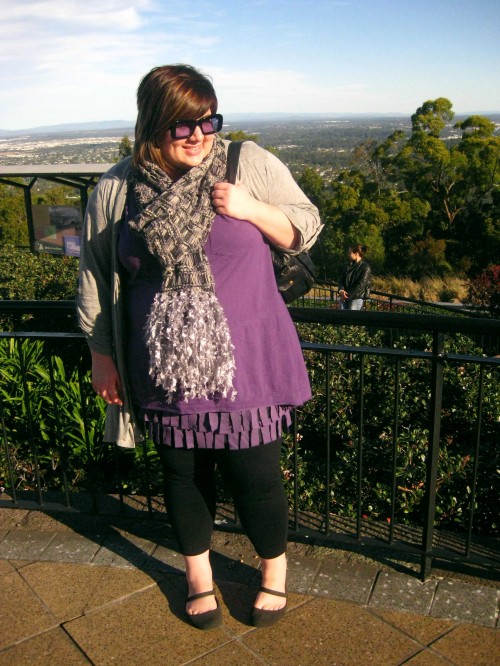 I was wearing clothes, as I am wont to do. I had unknowingly coordinated in grey, black and purple.
Top – Evans
Skirt – DIY
Cardigan – Big W (thanks Mum!)
Scarf – made by Sheila, my other Mum!
Tights – City Chic
Shoes – Crocs
Sunnies – Karen Walker
Bag – Dangerfield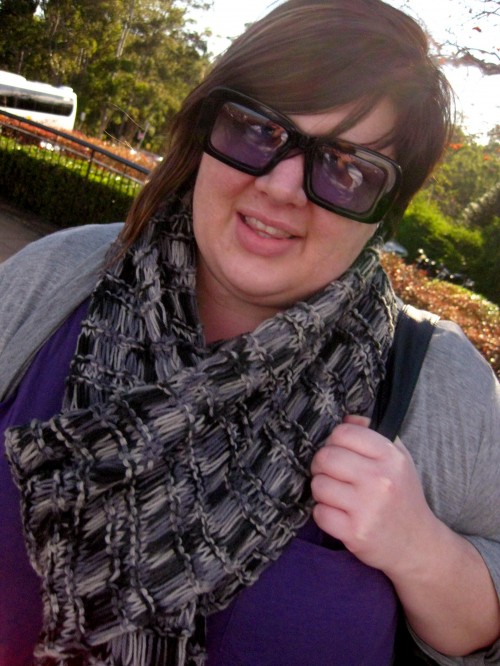 Oh and I got a new hair cut! It's very very short on the left side of my head! It's ok, I asked for it to be that way :)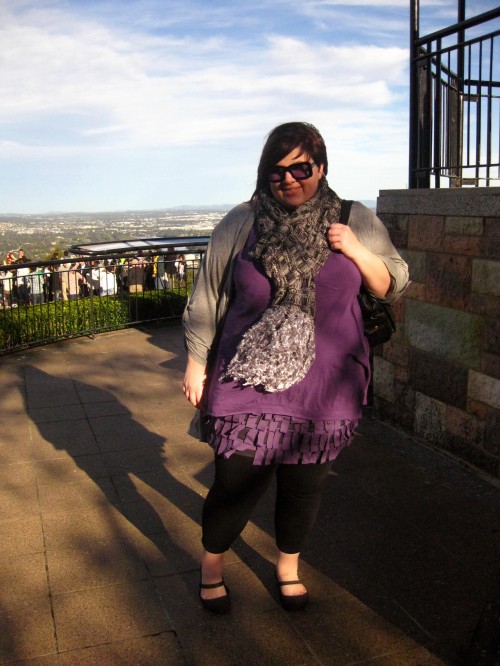 I made this skirt the same way I made the black fringed skirt but I doubled over the fringing to form loops!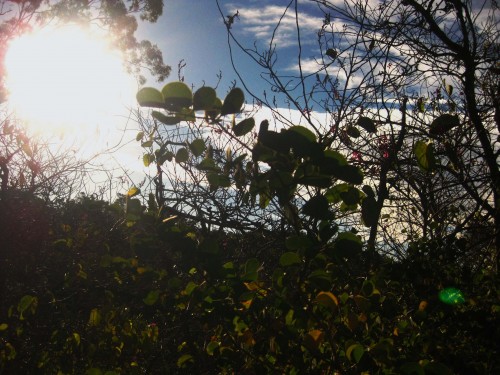 I love afternoon sun coming through trees, it's the best.