Following the Lane Bryant kerfuffle lots of people bought fat shirts in solidarity! How totally awesome! Some lovely people have shown me photos of them and their fat stuff, which is really cool because it proves that people are embracing the f word! If you've been one of those radical people and want to share a photo of you with your fat shirt or sticker or bag, hit me up in the comments or on Twitter!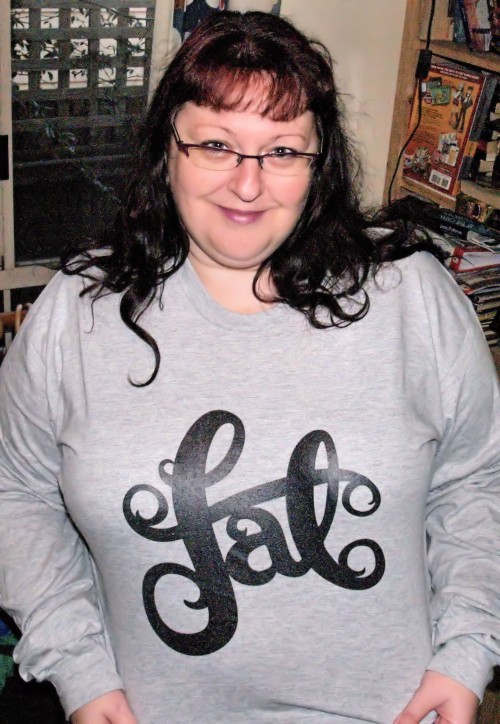 The fabulous Bri modeling a grey marle long sleeved fat shirt from my Red Bubble store! Bri is speaking at the Fat Studies Conference in September with me and she's raising money for travel and accommodation, being in the same position as me without sponsorship from a university. You can Chip In on her site, I'm sure she'll really really appreciate it!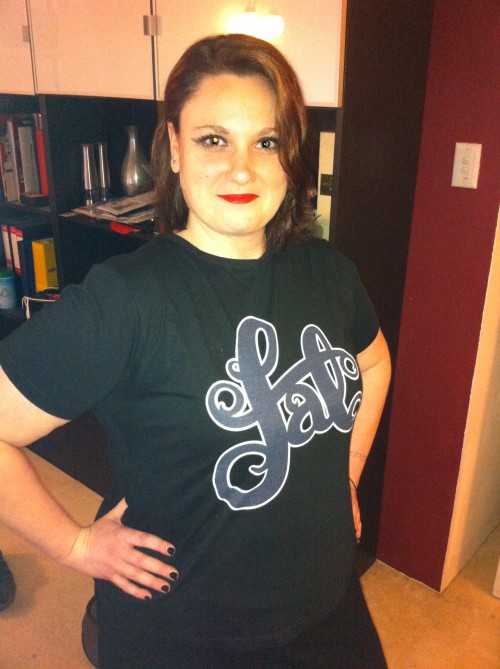 Here's super spiffy Sam modeling the black fat tee from my Cafe Press store. I'm going to meet Sam in September at the conference too, because she's the incredible organiser!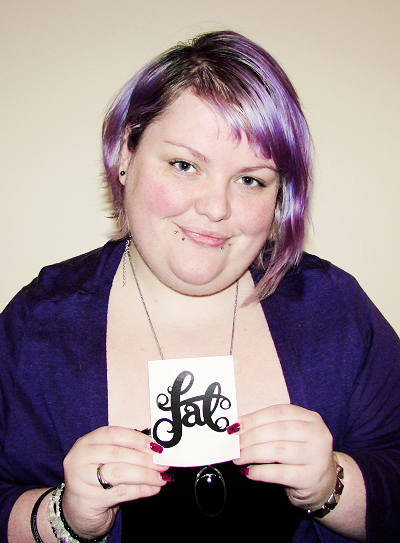 Natatree is yet another adorable Australian fatshionista holding a fat sticker from Red Bubble. Natalie wrote a great manifesto on being fat and reclaiming the word. Go have a read!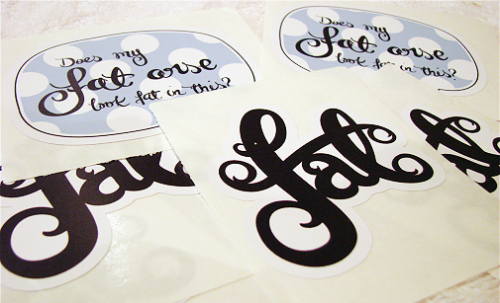 See how good the stickers from Red Bubble look! Thanks Natalie for sending this photo to me :D
COMING SOON
Something really exciting. I'm going to do a giveaway of something I made! It's fat related: you can wear it and it's fancy. I can't wait :D