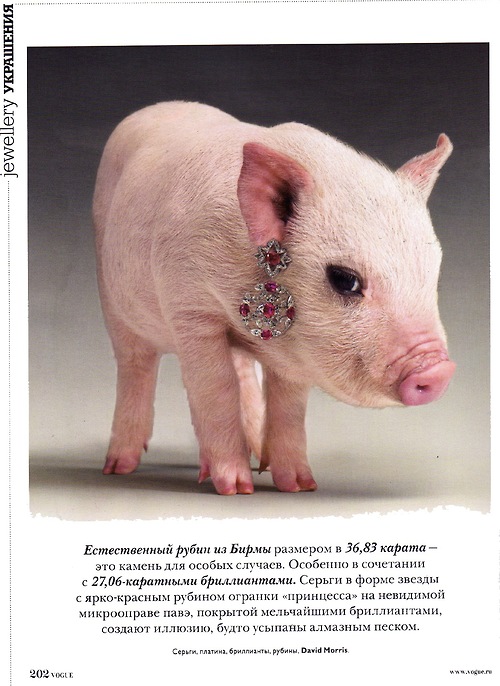 When you saw this pretty piggy did you clasp your hands together and squeal?! That's what I did. Apparently this is part of a jewellery spread for Vogue Russia featuring Cartier and Chopard. There are some more photos over at fashionologie! (I just hope those earrings are clip-ons…)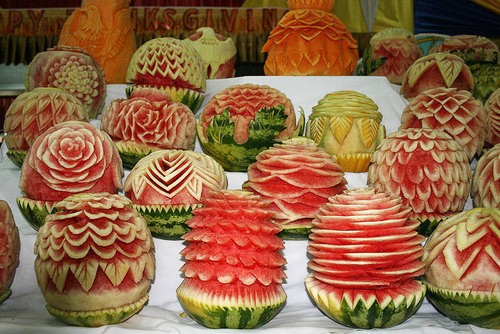 I'm pretty sure watermelons have the best colour scheme in all of nature AND they taste awesome. I've been flat out for the last few weeks, and I'm still yet to do the September desktop, but as soon as I saw this photo I had to bookmark it as a colour inspiration. Perhaps for next month's design? Time will tell…!

I might be one of the only people in the world who doesn't read Boing Boing so if you've already seen this gorgeous Kodak 1922 Kodachrome Film Test, I apologise! Totally fancy. To read up on one of the earliest surviving pieces of colour film, wander over to Kodak's A Thousand Words blog post.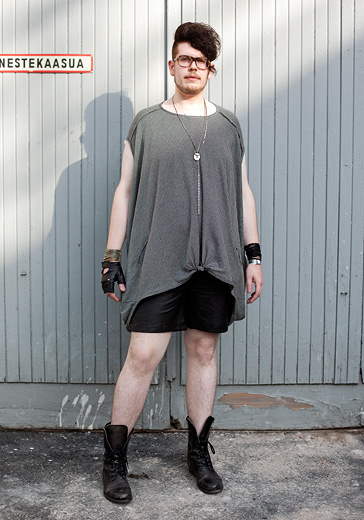 Hel Looks released another batch of street style shots during the week, and when I scrolled down to Jussi's outfit I was in love. I love people who don't dress to conform, thumbing their nose at the conventions of flattering and gendered dressing. Horah Jussi and Hel Looks!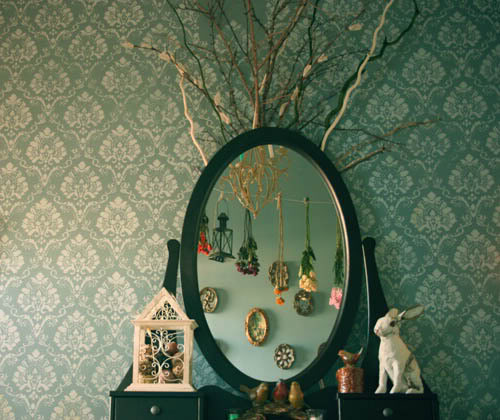 This photo exemplifies the whimsical fance photography genre, and even though I tire of it, I really love this image. The colours are great, I would love this to be my bedroom. Unfortunately it's not my bedroom, it's Lauren Treece's! Check out Lauren's flickr for a bunch of great photographs.