The Beth Ditto A/W collection hits Evans in a few hours and a bunch of us are chatting about it on twitter under the #dittowatch hashtag. If you're killing time while waiting for it to be released, come join us!
I think it speaks volumes about the scarcity of plus size fashion when a collection of clothes is as anticipated as the Beth Ditto range! People who fit into straight sizes can anticipate the S/S and A/W collections as they hit runways at fashion festivals around the globe, but people who buy plus sizes rarely get this opportunity. I'm not the kind of person who obsessively browses style.com because there simply isn't anything there for me, so when Beth Ditto designs a collection for one of my favourite retailers I'm going to be really excited and I shan't feel bad about spamming Twitter!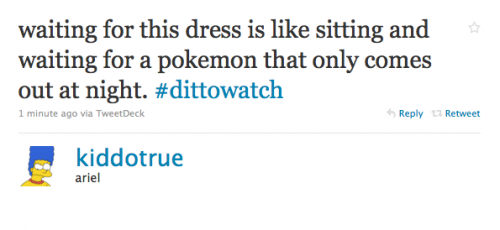 Ariel
is really excited too!
So I've picked out the pieces that I really love (above). The only issue is one of cost – and because the product pages haven't all gone live I can't adequately budget for my Evans-Ditto splurge! I'm guessing I'll only be able to buy 2 or 3 pieces, even though I want THEM ALL. The pieces I want the most are the polka dot dress and the silver shoes, but I also love that high-waisted skirt.
What have you got your eye on?
ETA ETA ETA!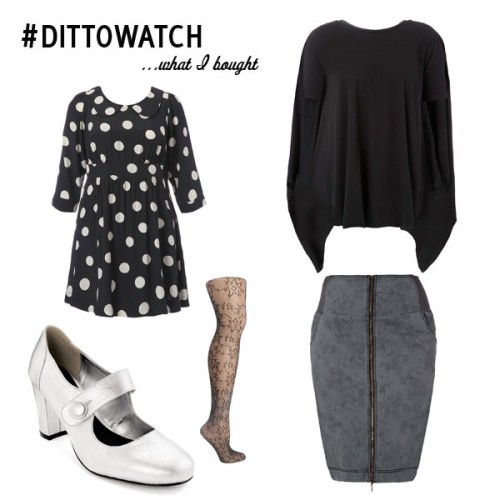 What I managed to buy! I did change my mind a little, and thought I'd throw some cheap tights in too… we'll see how that goes because Evans tights do NOT have a good track record for me or for other consumers.