I haven't done a links post in ~forever~ but there are a few things on the internet that are REALLY REALLY AWESOME and I want to share them with you.

THE US SURGEON GENERAL SAYS YOU CAN BE FIT AND HEALTHY AT ANY WEIGHT! Like Nick just said on Twitter, how has this been out since January and I've only just seen it in October?!
Two Piece Swimsuit, Two Middle Fingers
Frances' fantastic response to Natasha Hughes' deeply body shaming column in The Sydney Morning Herald. Or, as I like to call it, The Shaking My Head (SMH) Daily.
trying to be thin what done her in
Lisa writes about her relationship with her body and food and how she's had no peace for 31 years. I'm always astounded when weight loss surgery patients admit that the surgery they've had on their bodies hasn't met their expectations, and has actually let them and their health down. As Lisa says, "When I first got the gastric band in 1988 I weighed exactly what I do right now. I've come full circle."

ABC Family Cancels 'Huge'
NOOOOOOOOOOOOOOOOOOOO :( This TV show had bodies like mine, it had characters that challenged stereotypes and it actually discussed love, gender, sexuality and bodies with nuance I'd never seen on TV before. I'd be squirming in my seat every episode because the awkwardness was so palpable, but most of that could be attributed to the terrible daylight for twilight camera filter they used all the time and I'D TAKE IT ALL BACK if ABC Family brought back Huge. Writer Savannah Dooley has stated on Facebook that ABC Family can not be persuaded but if you feel like trying, here's a Facebook group and there's a petition on Jezebel.
Critical Questions to Ask Before You Buy Pink
It's really important to investigate who you're donating money to before you hand your hard earned over… it mightn't be going towards breast cancer research at all and in all actuality might be used to fund companies that manufacture products that are linked to cancer!
As a fat person, I reject the definition of fat tainted by slurs, but not on the basis that I am not fat: instead, I reject that I am more lazy, less beautiful, less healthy, less worthwhile because I am fat. Its application as a slur is a demonizing misapplication by the arbitrary tastes and forces of the kyriarchy. Its sting makes it all the more powerful a word to apply to my own body with confidence and pride.
Why I use that word that I use: Fat on Deeply Problematic
show me your hair!
This is a cool post on the fatshionista LiveJournal community where lots of people shared photos of their hairstyles. If you like to share or you want some inspiration, do check it out.
Finally some uncredited images from Tumblr: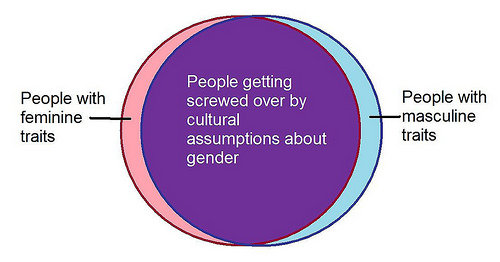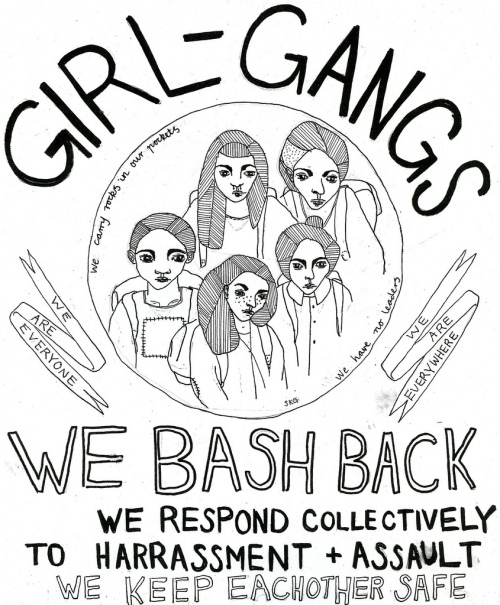 If you want to share good stuff you've read recently in the comments, do go for it. We all love good stuff!