Today is the 23rd of December, the day that people like me celebrate Festivus! I haven't put up a tree for the last few years because I'm kind of grinchy and I hate tinsel. If you read my last post you'll know I'm not a huge fan of consumerism, and you'll be correct in assuming that my disdain is especially strong at this time of year when the air is thick with the fug of spruikers and carpark rage.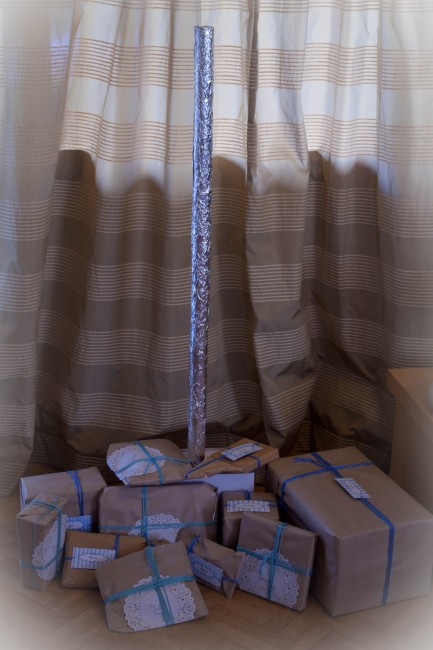 Today I put up my Festivus pole and while it's not a true aluminium pole it's still in keeping with the austere spirit of the day because it's recycled; I used the cardboard tube from a bolt of fabric and wrapped it in tin foil. Despite its ad hoc nature it does have an impressive strength to weight ratio.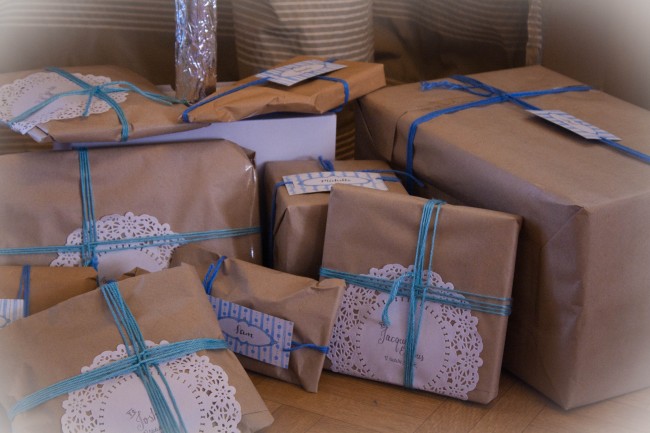 In keeping with my frugal nature, all the gifts we give are wrapped in brown paper but I've also wrapped them in the wool I bought when I was convinced I was going to crochet every day for the rest of my life. (I have managed to make two hats and a scarf.)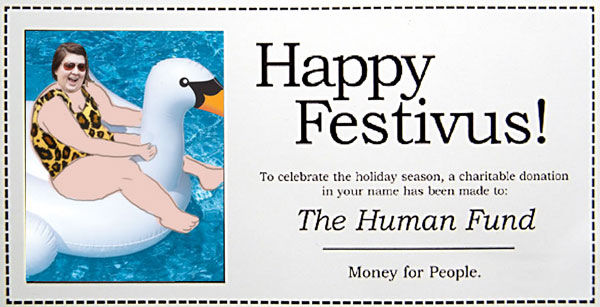 But the gift giving isn't just restricted to my immediate family, no! I have also made a charitable donation in all of your names to The Human Fund. People love money and I'm sure they are grateful for this most benevolent present.
Festivus has a number of traditions, and one of my favourites is The Airing of Grievances. Considering our household only has two people, well, it can get a bit petty… but traditions are traditions. At dinner I plan on expressing to Nick in the most plainest of words how annoyed I am when he leaves the dishcloth in the sink and misplaces my possessions. I have other grievances to air but I'm not going to plan this speech, I'm comfortable with winging it.


After dinner we'll enjoy Feats of Strength, however since we're a pretty egalitarian household the bout might require some negotiation. You see, Festivus can only come to a close when the head of the household's skull is pinned to the floor and since Nick and I both consider ourselves to be the boss Festivus might drag on all year!
PS: Love you Nick!
PPS: I hope everyone enjoys their respective holidays!