Let me show you some photos of our Gold Coast holiday! We booked two nights at The Phoenician on need it now at an amazing rate. I don't even care if this sounds like a sponsored post because we honestly wouldn't have been able to afford it any other way.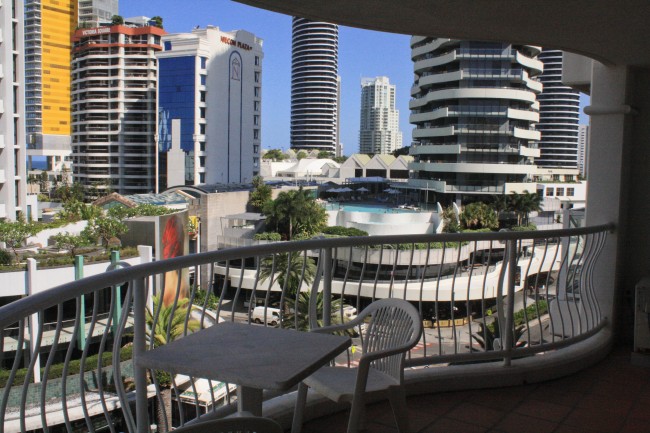 The hotel was right in the main part of Broadbeach, which is just down the road from Surfer's Paradise. We didn't feel like staying in Surfer's because of the Australia Day holiday; Cavill Mall just gets too scary!

Even though the pools at The Phoenician are lovely, I was so jealous of this pool across the road. Horizon pools fascinate me, and when they're used properly they can be really cool. In this case the pool overlooked the mall. Amazing!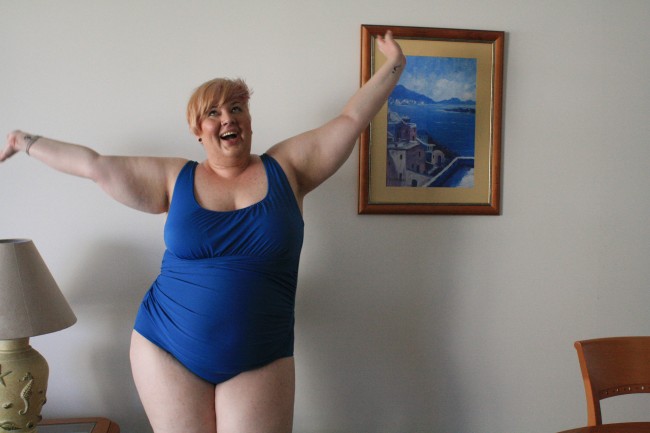 Months ago Frances at Corpulent posted Two Piece Swimsuit, Two Middle Fingers and since then I've wanted to post a photo in my swimsuit but never got round to it. I bought this tankini swim set from Ezibuy because it was on sale and I needed new togs, and luckily I got to christen them when we went away. I love swimming. I've always felt at home in the water and it really annoys me that there's such a stigma around swimsuits and bodies, it gets in the way of having swimming fun!
I'm very sorry I didn't get a photo of the pools at our hotel, but I was too busy swimming :P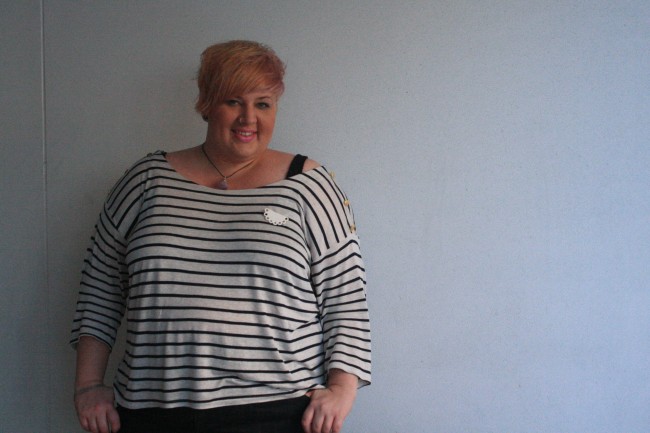 I couldn't swim the whole time, no I had to get out of the pool for sushi at some stage.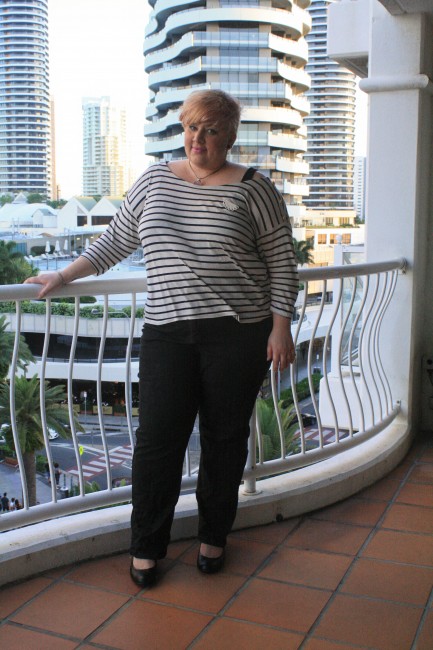 And here's the whole outfit. It's nice going to new places to take outfit photos… wish I could afford it all the time!
T-shirt: New Look
Jeans: Sara
Shoes: Softspots
Necklace: ebay
Brooch: gift from Sonya