So here's something different. Me doing house work. And me wearing regular civvies instead of my armour of fance and make up and hair. (That's what it really feels like.) I figure if Fa(t)shion February is about what femmes and friends wear, then I need to represent myself when I'm not feeling especially glamorous.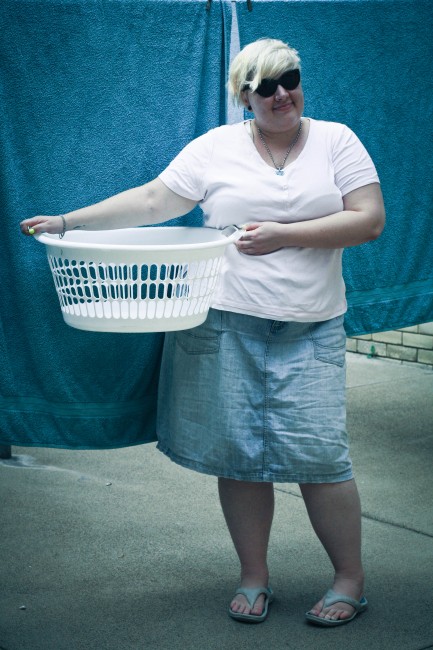 It is SO HOT today. Some people on twitter said it was 38° but the Bureau of Meteorology said a high of 34.5°; and my iMac dashboard thingy says 31°. Whatever. It's bloody hot.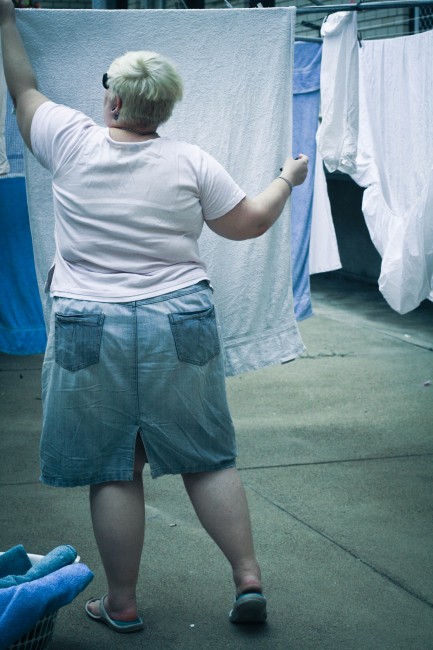 Here's the back of my hair – a few people have asked for more detailed shots, I hope you can see what's going on! It's basically clippered close all the way around the back and sides.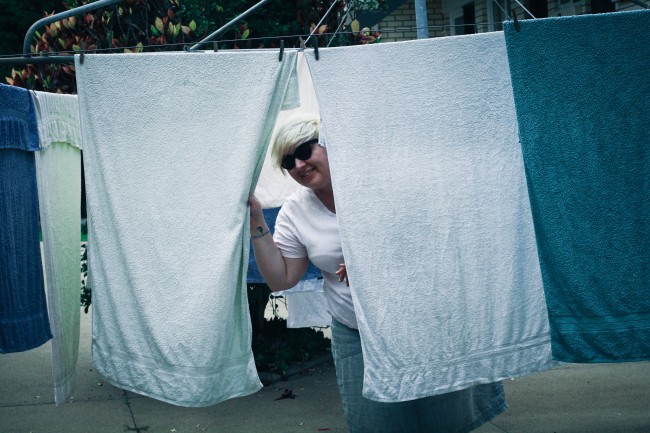 After a disgustingly muggy and sweaty day, we are being rewarded with a thunderstorm this afternoon! I can already hear some rumblings and the sky is looking ominous. Bring it on, I'm gonna go outside and dance in the rain.
T-shirt: Kmart
Skirt: Target
Thongs: Crocs
Sunnies: Witchery