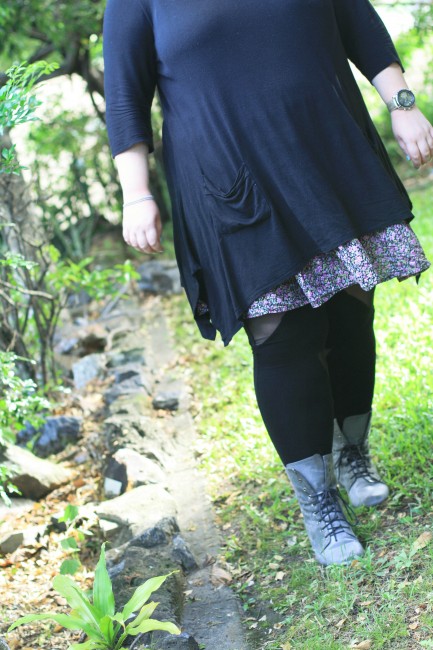 I had my second session with the new psychologist this afternoon and I felt like wearing boots with this floral skirt. Something about feeling vulnerable yet wanting to appear tough; and of course my emotional inhibition was discussed in the session amongst a bunch of things, eep… but he liked my watch!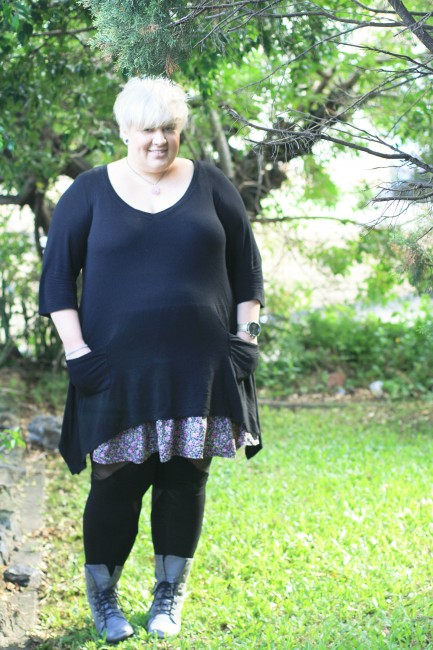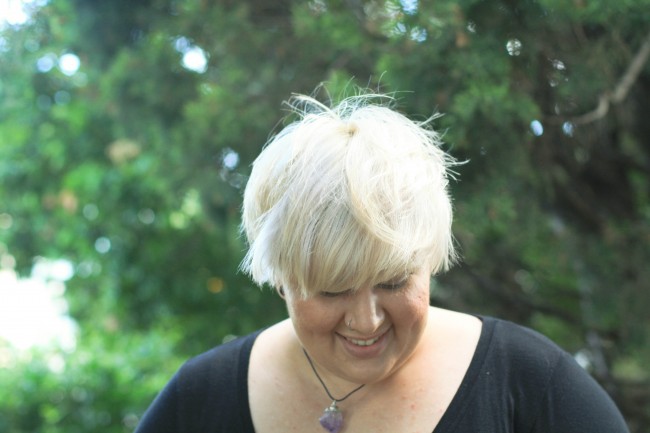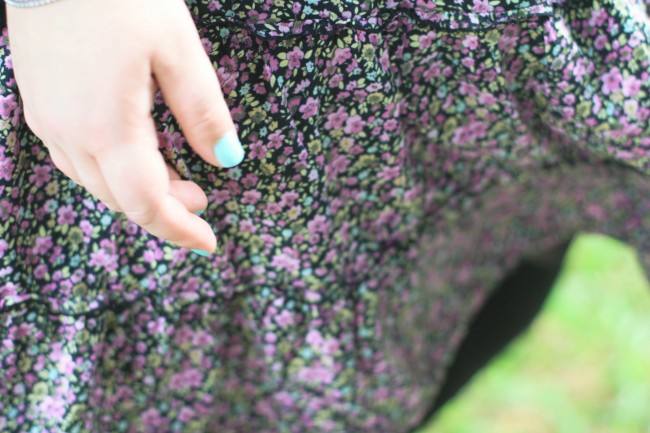 Today is International Women's day in Australia, and I wanted to wear at least a little green and purple in celebration. Apparently purple stands for dignity and green stands for hope.
I wrote a blog post for Equality Rights Alliance for the International Women's Day celebration throughout February as they focused on body image in the media. My post was about why I think outfit blogging is important, and if you'd like to read it pop along here. It's kind of apt that I participated in Fa(t)shion February last month too!
Anyhoo, here's the details:
Top: Target
Skirt: City Chic
Leggings: Asos Curve
Boots: Evans
Watch: Turner Bijoux
Necklace: Ebay