While the more in-depth content is a bit light at the moment, please enjoy another outfit photo. This dress is the one I bought from Torrid the other month, snapped up while it was on sale! Torrid's shipping to Australia is disturbingly and consistently expensive so I was glad to go in on a group order with a friend. It's actually a size or two too big for me! The arm holes are very low, exposing any bra I wear with it so I decided to wear a little cardigan today. I'll alter it when I've got time but even taking it won't help the low arm hole business!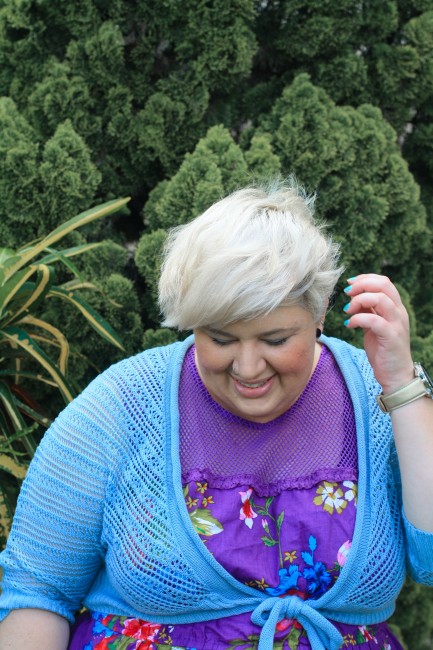 It was a windy day today and after Nick took these photos I actually went back inside to put on leggings because I fear the embarrassment of a blown up skirt! We went in to town to get a new fridge because ours has decided it has run its course and repairs are going to cost the price of a new one. Silly isn't it? I also got a new stand mixer because mine isn't electrically sound anymore… It sparks inside the casing, not very safe!!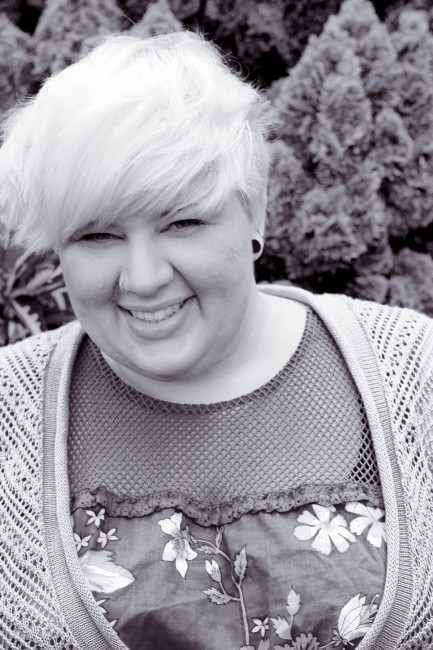 This photo is for a THING I have been nominated for. It's kind of gob-smacking and I don't feel comfortable telling you about it until Monday when I know it's for real! All I can say is that I will need to call on your support and I love you love you love you all :P
Dress: Torrid
Cardigan: I don't know!
Sandals: Evans
And just one thing before I go: Do you have any suggestions for a strapless bra for a big cup and band? They are unicorns in Australian stores!