I like painting my nails. It's one thing I find I can do when I really need to practice some self care (that is looking after myself because I am human, not just looking after myself to practice femininity) and lately I've been getting into doing fun things with my nails. Nothing too difficult, just simple stuff that doesn't require extra tools. I find Georgina's nails really inspiring and while my nail art isn't very neat it helps me focus on myself instead of sending energy out, or fixating upon not-very-nice thoughts.
However I use my hands a lot and have pretty brittle nails which flake off. I keep them very short and mosturised with various potions and lotions, but any polish however carefully applied invariably chips off as I go about my life. I wish I could avoid life's pesky tasks but work must be done, dishes must be washed and itches must be scratched!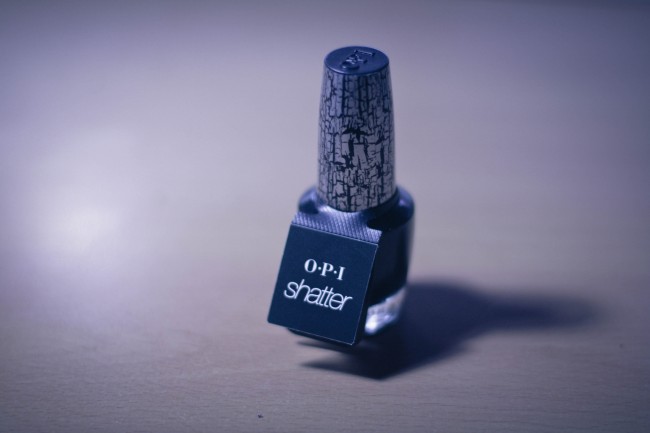 When I found out about OPI's Shatter polish I needed it. It actually is perfect for me and coordinates with my chipped veneer! So I tried to look around for it on eBay (nail polish and any other cosmetics in Australia are ridiculously expensive) I couldn't find it. I complained on twitter and so many people offered to purchase some for me from the States and send it to me! I was overwhelmed! I didn't feel right taking anyone up on their generous offer, but yesterday when I checked the mail I found a parcel containing one precious bottle of OPI Shatter. OH GLORIOUS DAY. My lovely friend Omega had taken it upon herself to send me a bottle! I pretty much immediately applied it to my person and took arty photos. Natch.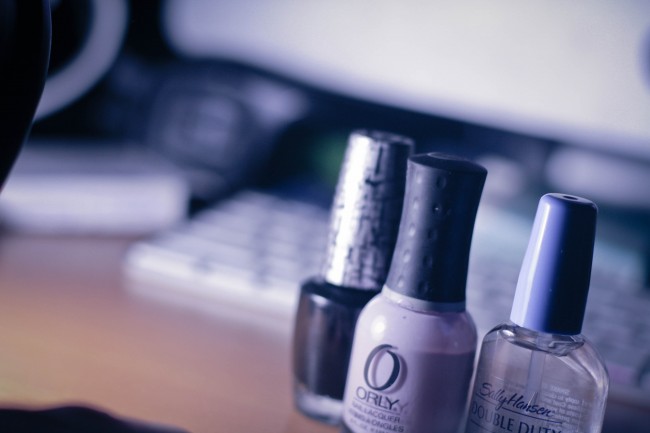 I used ORLY Dance 'Til Dawn underneath the Shatter because on its own it has a sort of undead effect on my hands. My skin is almost exactly as lilac as it. I used a coat of Sally Hanson Double Coat on top because the Shatter is very matte and I didn't really like it.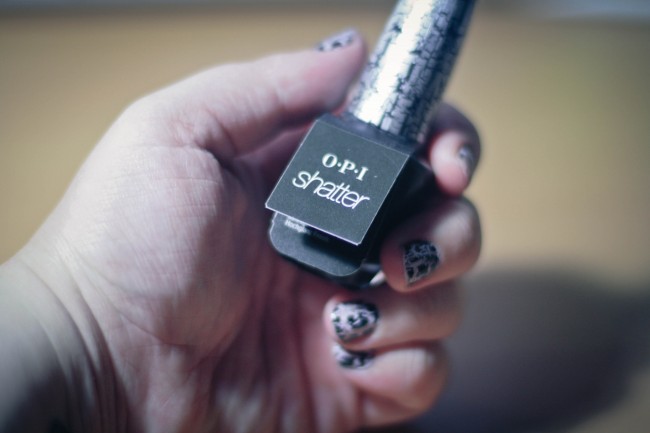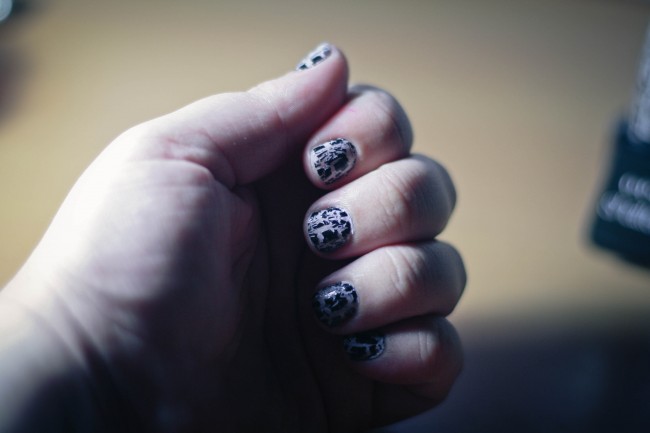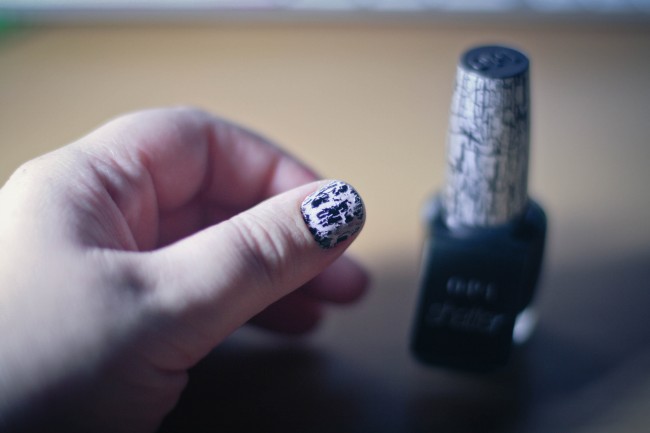 I can't wait to experiment with the Shatter, and look forward to future shatter effect polishes. I would love a silver one! For now I am very satisfied with myself and this zombie apocalypse manicure.