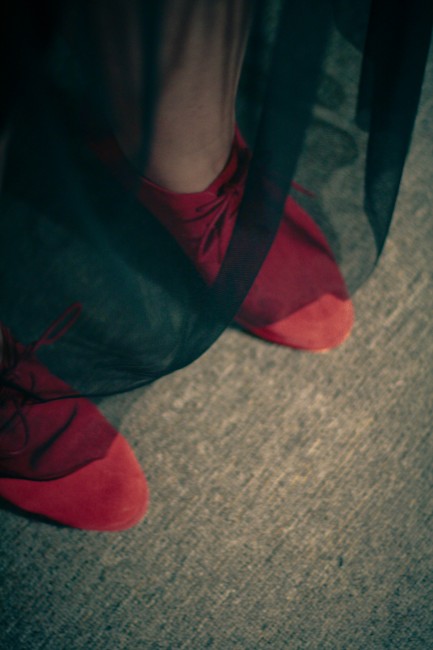 * Not that you have to circumvent that ridiculous "rule" if you don't care to!
I bought some black mesh on ebay a few months ago with the intention of making it into all kinds of lovely sheer things. On the weekend I finally got around to making up a long skirt! I'd aimed for a maxi, ended up with an ultra maxi and then proceeded to chop off a little too much… so I've now got a longer-than-midi, shorter-than-maxi sheer skirt with tonnes of frou frou.
I'm wearing the skirt above with some new red suede shoes. I love them but they were probably a poor buy driven by my lust for red suede wedges, even if they were on sale. The brand is Boston Babes, and they're very narrow. I've tried stretching the width with ziploc bags of water in the freezer, but it led to heartache because one bag leaked and filled the toe box up with ice! I stuffed it with paper and left it to dry and you can hardly see the water stain now. Alas though, the shoes are still painfully narrow. I'll try stuffing them with damp paper next but until they are more comfortable they're a decorative accessory only! Evans, New Look et al. can you make some suede wedges available to those with wider feet? Please and thank you!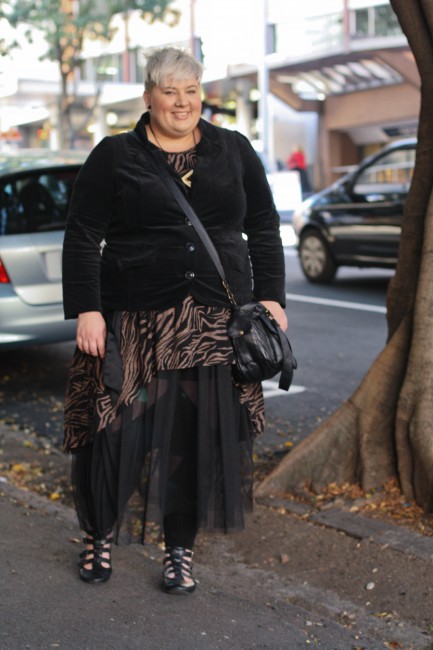 Today I opted for sensible shoes with my new sheer skirt. I believe in the power of layering, obviously! I will probably make another skirt out of this fabric (I bought so many metres!) without so much fullness, but this one will do for days when I feel like being a fat black swan.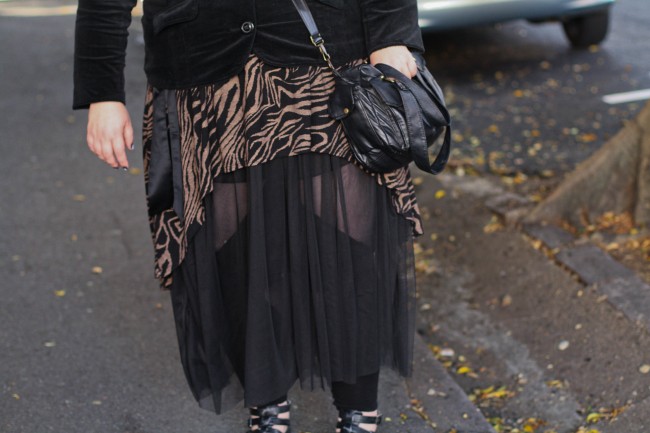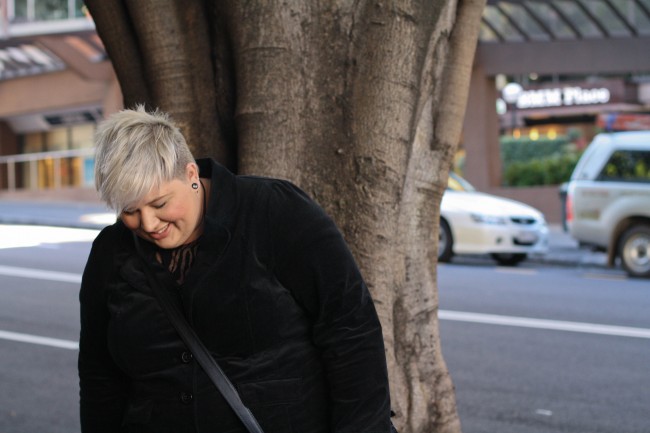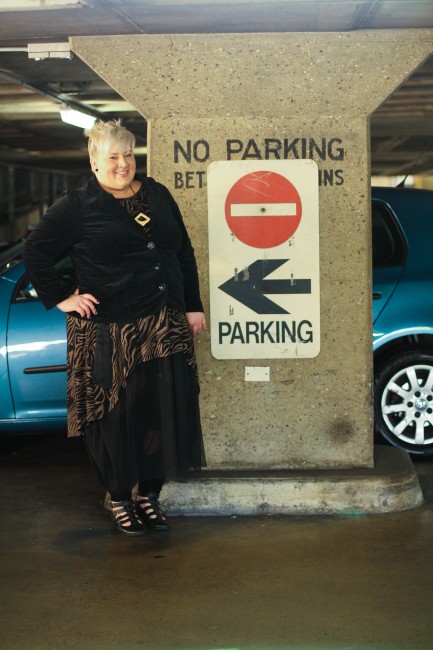 I was actually in the city to see my new psychiatrist, and had to broach the topic of what I "do". It's strange telling people you draw and blog, it's not really considered a proper job by many. I hope maybe Dr Psychiatrist can help me with not feeling so awkward and shameful about that, because I really like drawing and blogging.
Jacket: Target
Dress: Yours Clothing
Skirt: Made by me
Leggings: Asos Curve
Shoes: Evans