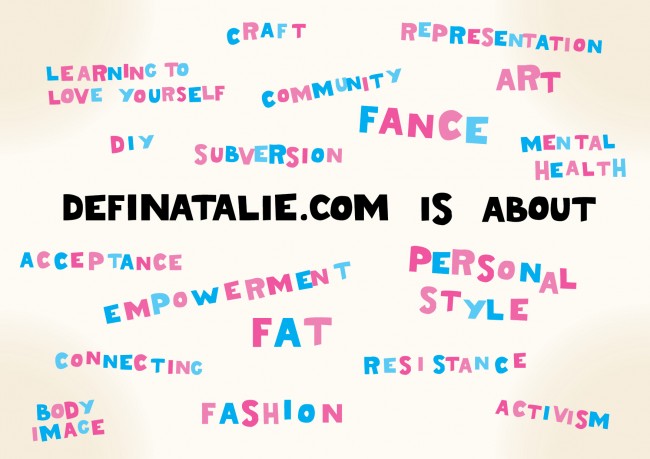 More and more I'm asked to provide media and other interested parties with information about myself and my blog, so I've been preparing a kit with all sorts of information. It includes a profile of me and this blog, talking about my ethos and reasons for blogging as well as data on traffic and demographics. Down the line I might start offering advertising spaces but I'm still thinking about that!
I need your assistance when it comes to demographic information, and if you'd like to help me out I've made a quick survey to fill out. None of the questions are mandatory, but obviously the more information you graciously provide the more I can tell people about the fabulous folks who read definatalie.com. There's also a place to give me feedback as I consider my current site design and how I can make it more useful and accessible. If you'd like to write a testimonial so I can include it for big-noting purposes, that would be grand too!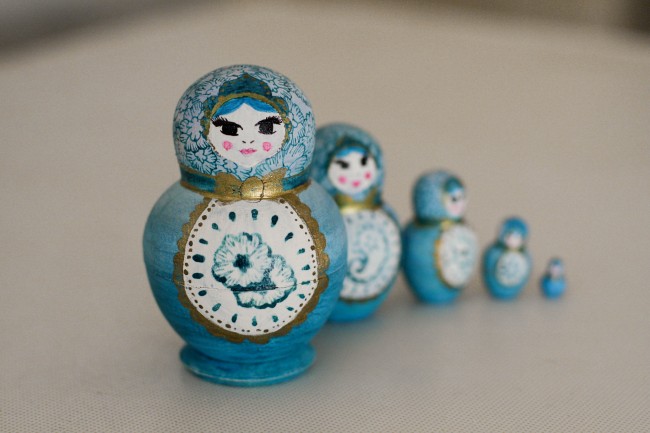 If you do fill out the survey, I'll put you in the draw to win this hand painted nesting doll set by me!
♡♡♡♡♡♡♡♡♡♡♡♡♡♡♡♡♡♡♡♡♡♡♡♡♡♡♡♡♡♡
♡♡♡♡♡♡♡♡♡♡♡♡♡♡♡♡♡♡♡♡♡♡♡♡♡♡♡♡♡♡