I've raved about Dello Mano brownies before and yesterday was cause to reiterate my love for this small handmade brownie shop in Breakfast Creek. This weekend is our last in Brisbane so we caught up with friends for coffee and treats courtesy of Dello Mano's super lovely owner Deb. I finally got the opportunity to give Zoe her much belated birthday gift too!
This post will pretty much just be photos because I'm in the middle of packing chaos, I hope you don't mind.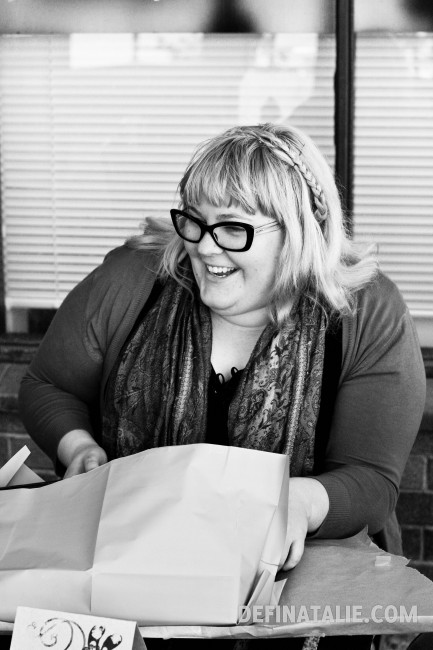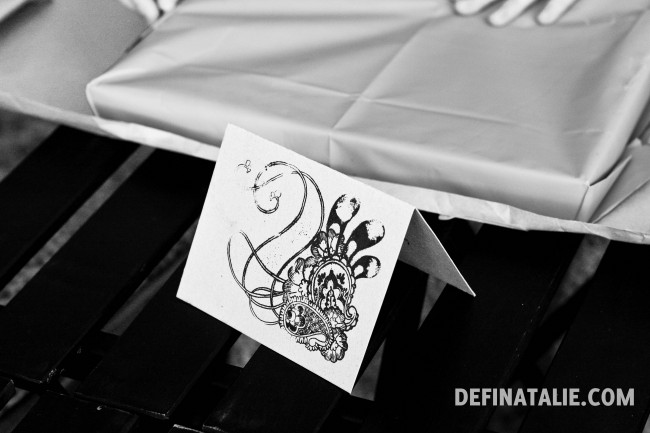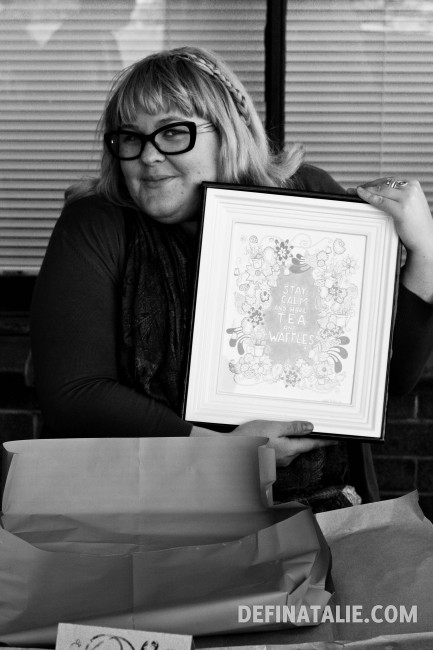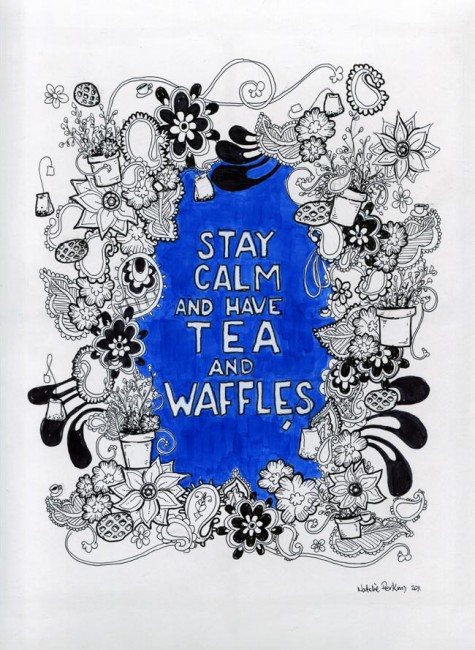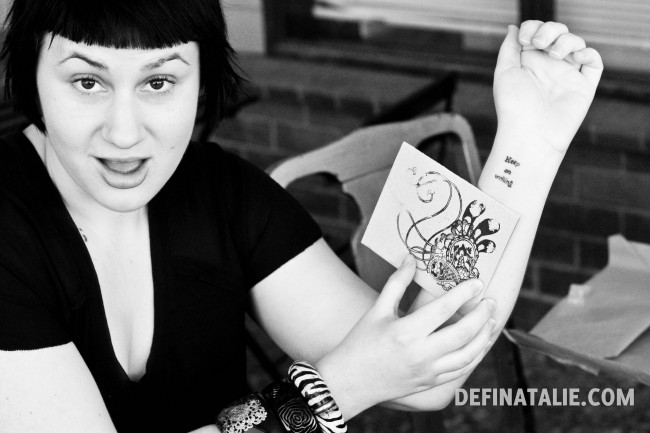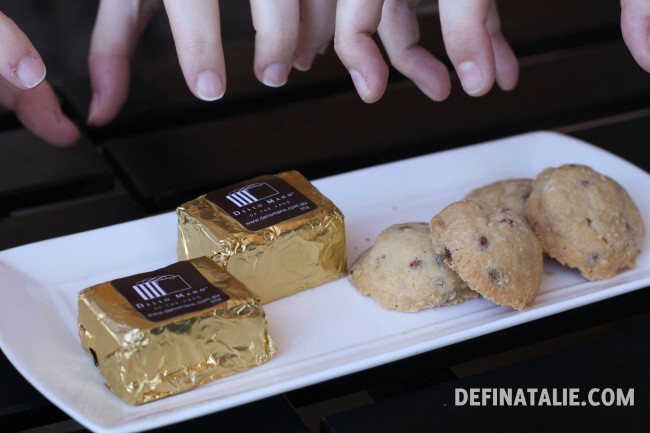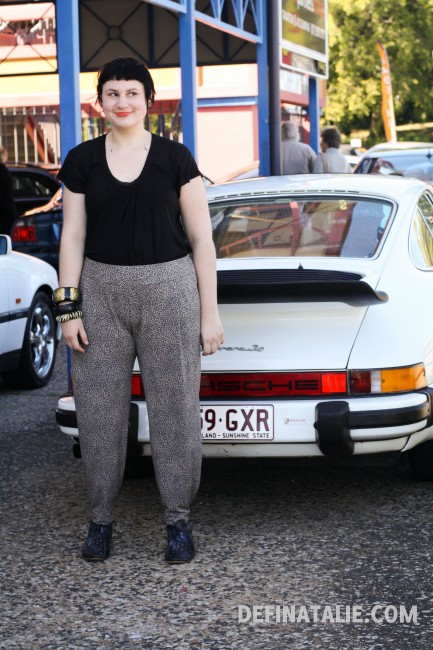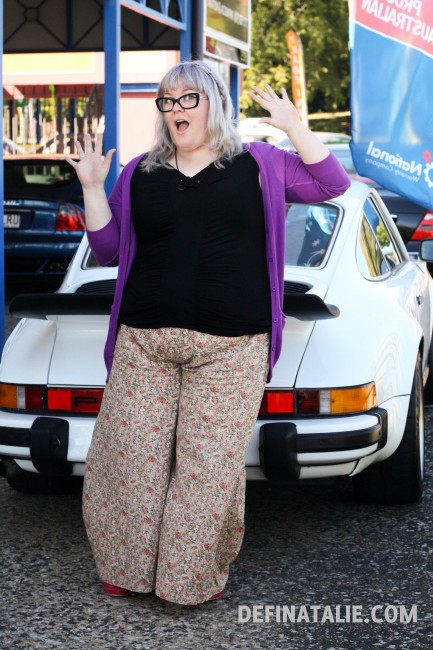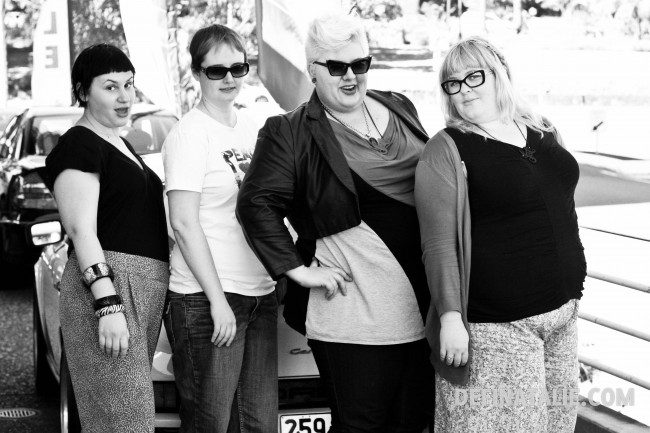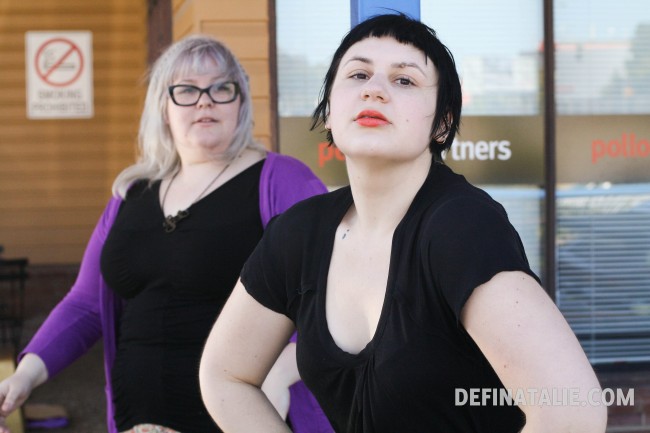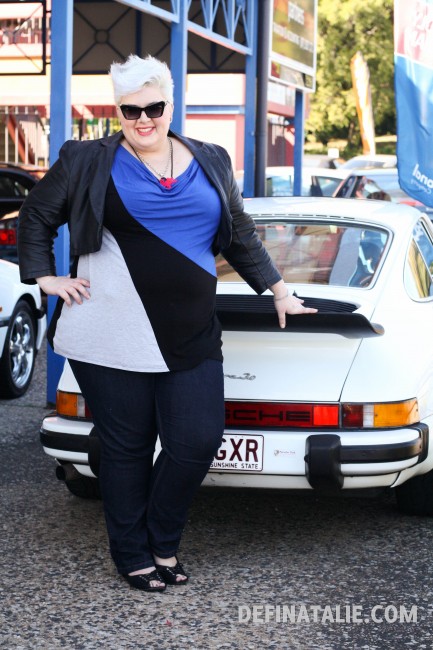 Cleaning out your wardrobe has benefits! I found the pleather City Chic jacket given to me when Hayley gave me a CC makeover. It was a pretty awesome choice for the day because later in the morning I went to Zoe's and adopted her bike!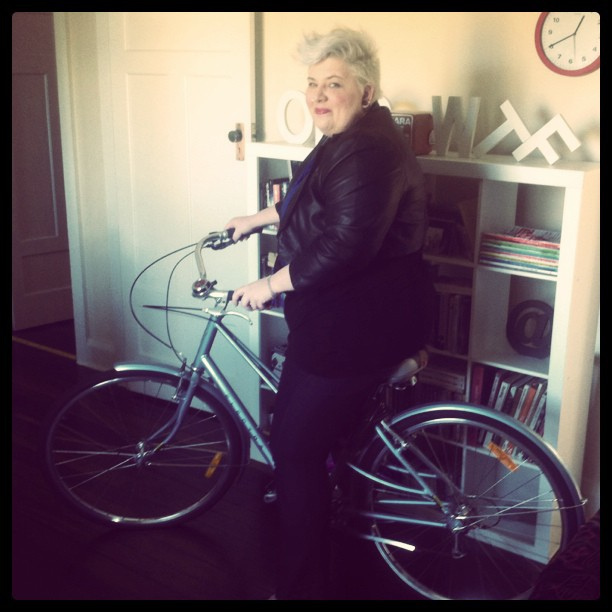 BIKER GANG BABE! I'm terribly excited to go on a ride, but need to get this packing out of the way first and then find a bike pump to pump up the tyres!
My outfit details:
Jacket: City Chic
Top: Big W (?)
Jeans: New Look
Shoes: Evans
Necklaces: ebay and made by me ;)
We move on Wednesday and I'm nowhere near ready. EEP!