We moved down to the Gold Coast this week and it's been intense! Fortunately the move went smoothly and we've only lost the TV remote control in transit and pinched a few nerves. Protip: Use your knees when lifting and tape your remote to your TV.
We came back to Brisbane on Thursday and stayed with my Mum and Dad overnight to tidy up a few loose ends, and also to attend a talk by Dr Samantha Thomas at Griffith University. It was great to catch up with Sam again and introduce her to the Brisbane crowd for an evening of raucous laughter, drinks at Archive and delicious Thai food at Sawadee Ka.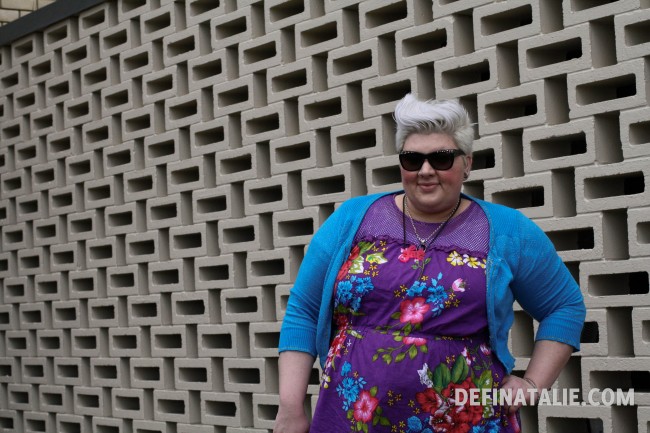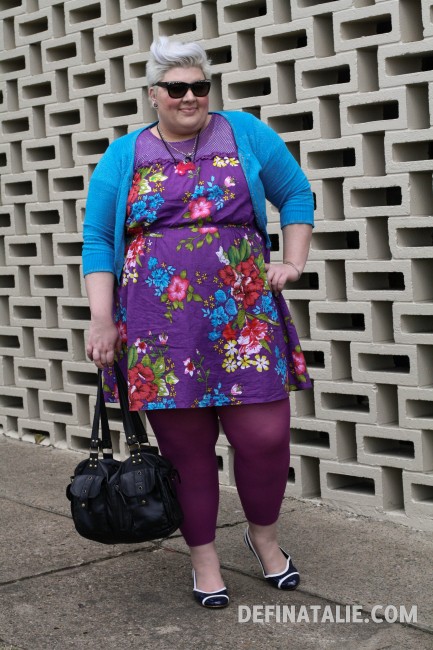 This will be my last outfit in front of the awesome wall at our old place in Coorparoo. A few people on Twitter said they'd miss it so I had to get Nick to snap some photos when we stopped in to do a few things.
I've posted photos of me in this dress before, and didn't have time to iron it, but it's still fabulous. I wanted to be super visible today and I'm fairly sure I achieved that!
Cardigan: City Chic
Dress: Torrid
Tights: We Love Colors
Shoes: Evans
Sunglasses: Giant Vintage
Necklaces: Markets and my fat necklace in pink.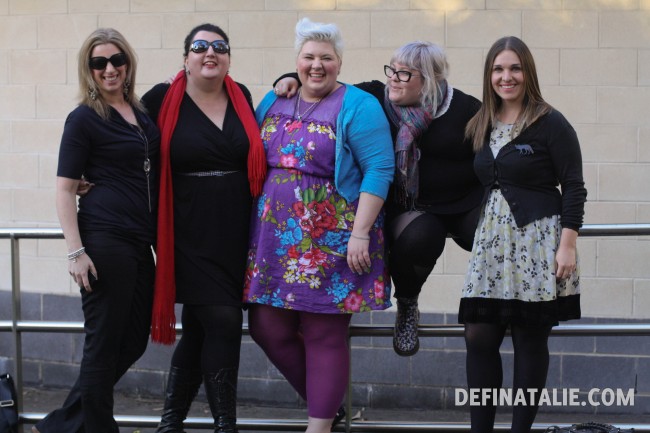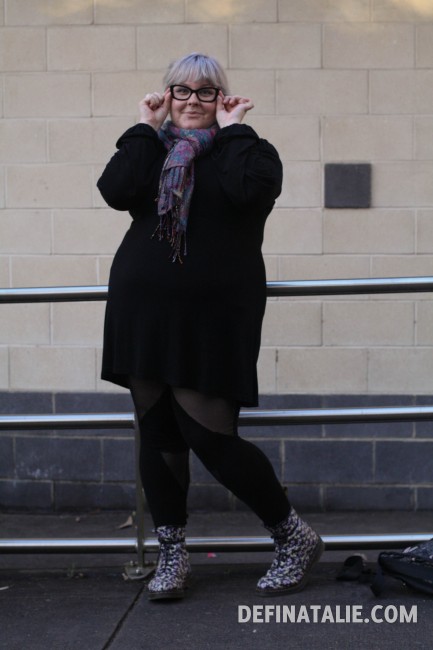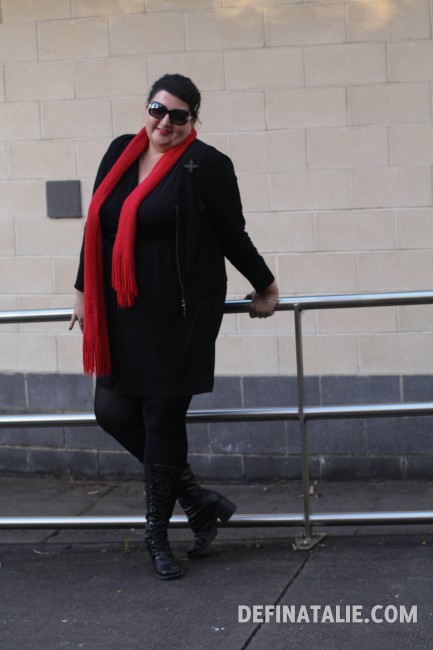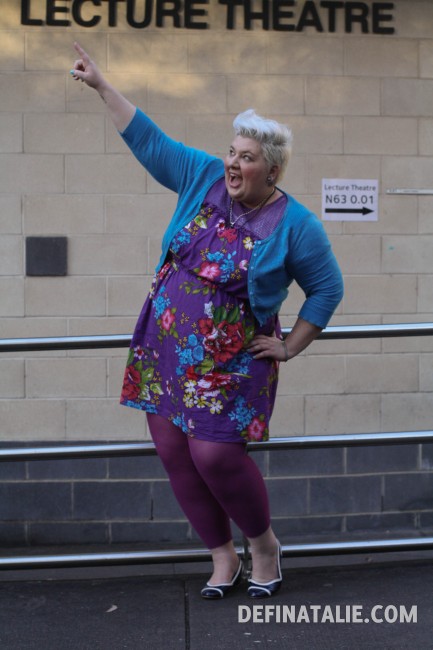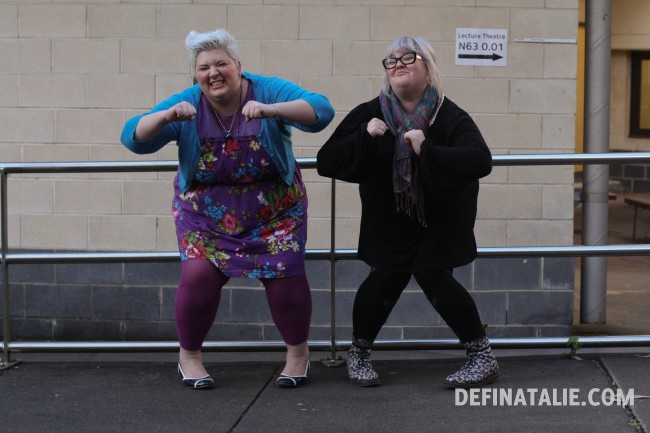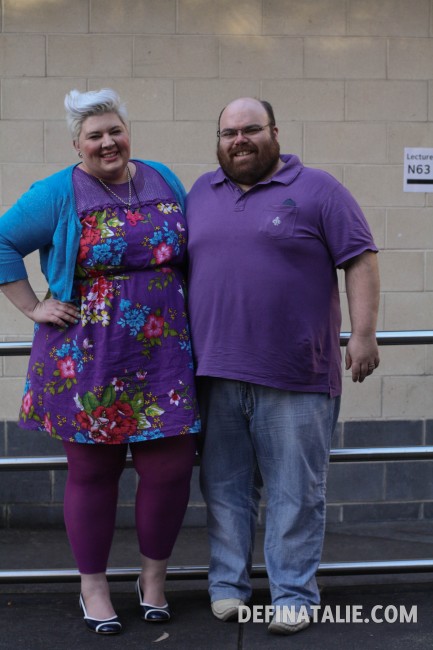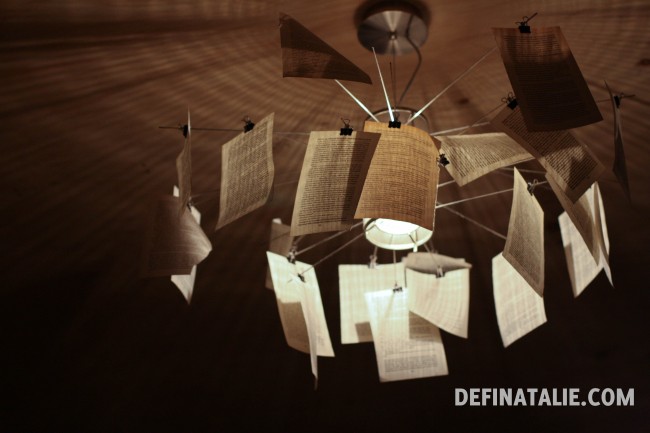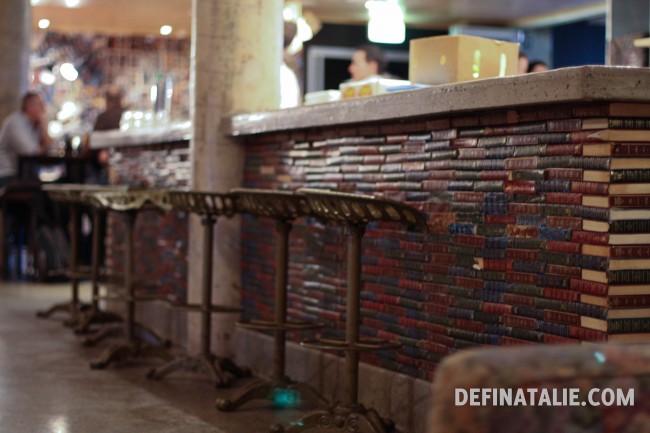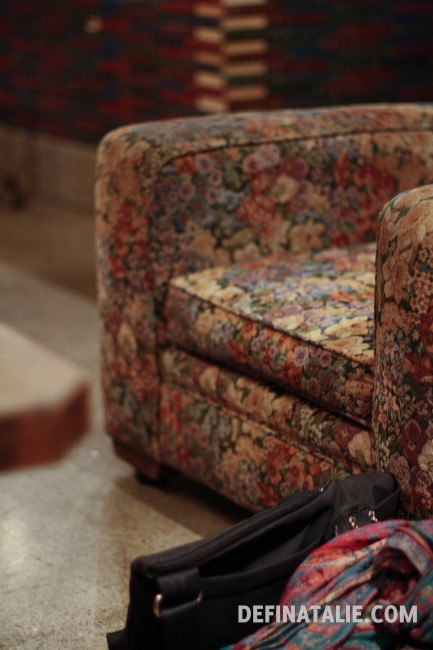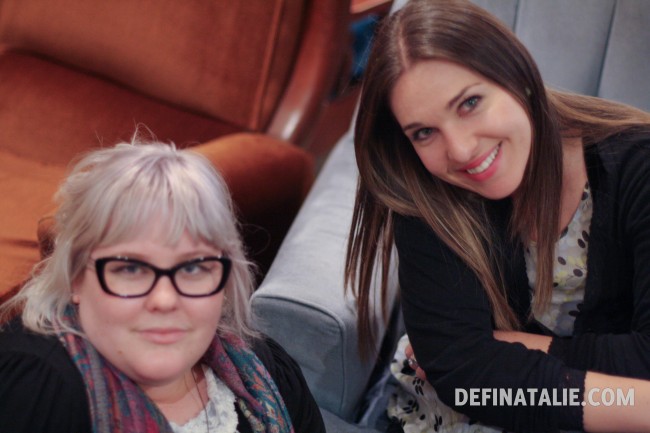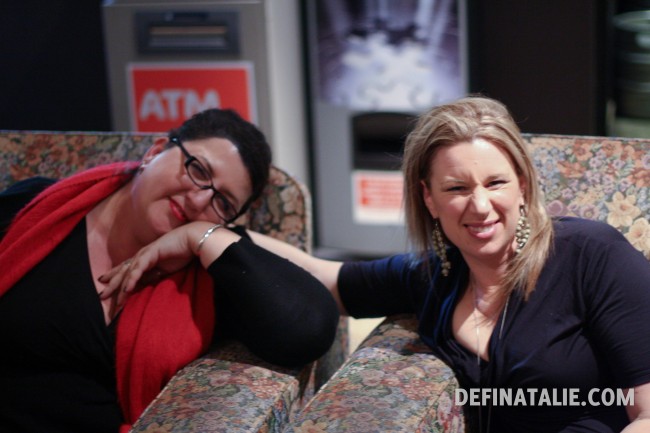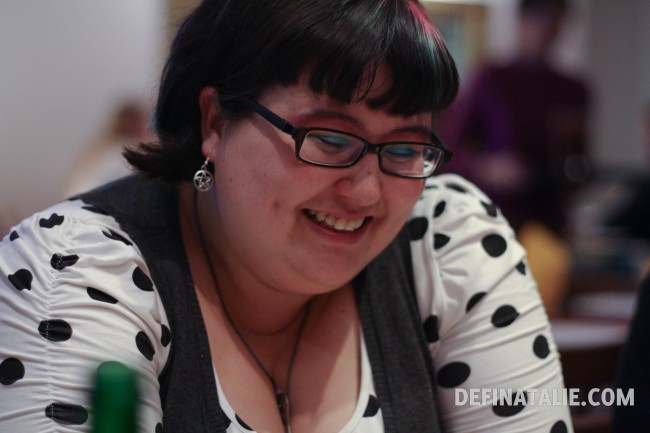 I'm sorry there are so many photos but I wanted to share! We had such a great night. It's fabulous knowing so many awesome people doing great things in the world. I'm both humbled and invigorated being around folks like these.
In related news, I'd love to get together with fatshion bloggers from Brisbane and surrounding areas for a meetup. Who would like to come? What should we do? Where shall we go?! It'd be so great to connect with local bloggers and readers of fatshion blogs so we can develop a stronger local community. Please let me know what you think if you're from south east Queensland!