I admit I am suffering withdrawals from the awesome big hollow brick wall at our old place. It was such a good backdrop for my outfit photos and I haven't quite found the right place to take outfit photos at this place. I doubt I'll find a match for the big brick wall for a while so for now I'll make to with the back of our new place which is quite lovely and almost twee with its weatherboard-clad walls and gardens beautifully tended by Sheila.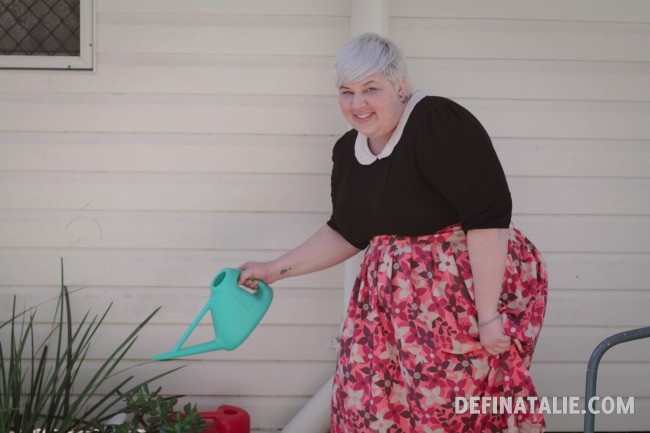 We've been so flat out in the last few weeks which is why there's been a scarcity of outfit posts lately. My moving and unpacking clothes aren't terribly creative or fun! We've been back and forth between Brisbane and the Gold Coast quite a few times and today I had to go into the city for an appointment so I thought I'd get dressed in something beyond a daggy t-shirt and a pair of pajama bottoms.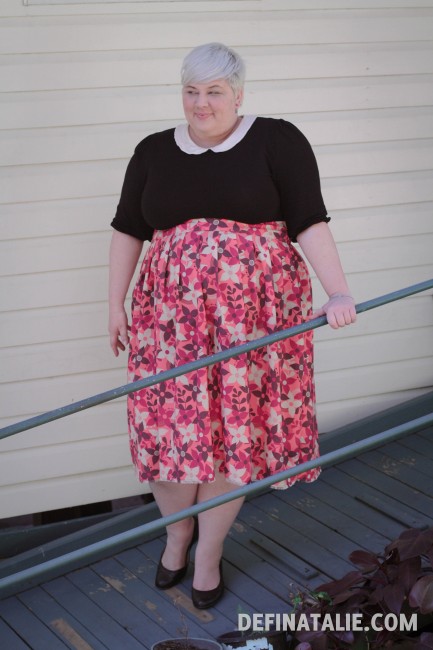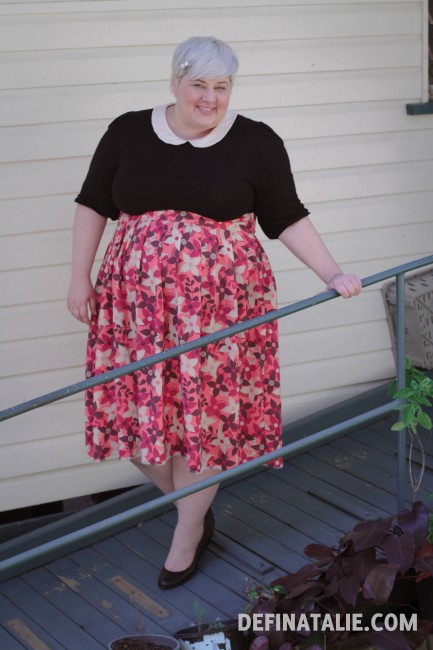 I always feel a bit prissy in this skirt and one day I'll get a petticoat so I can ramp up the prissiness factor to a million. The top is actually the Asos Curve peter pan collar dress, but since it is FAR too short for me to feel comfortable in I've decided it's now a top. If I can find some nice pale coloured fabric I might even make a pattern from the dress because I love the idea of the dress but I feel like the black and white is too harsh for this skirt.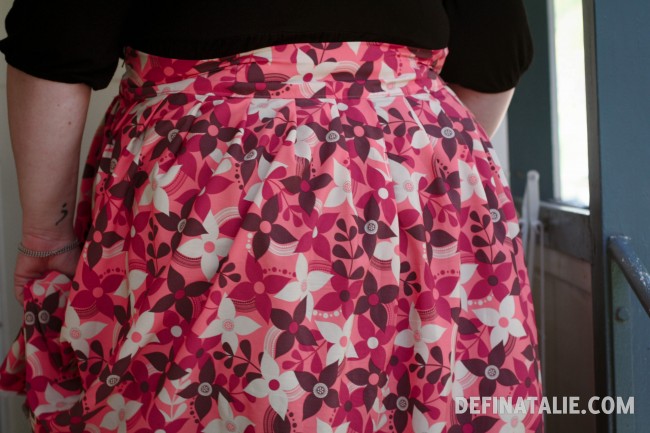 Nick stealthily took this photo of my butt however it's probably worth sharing since I rarely think about getting outfit photos from different angles. This fabric is really nice to wear, a polyester blend if I remember correctly, needing little ironing. It was a little windy today and I noticed some static though!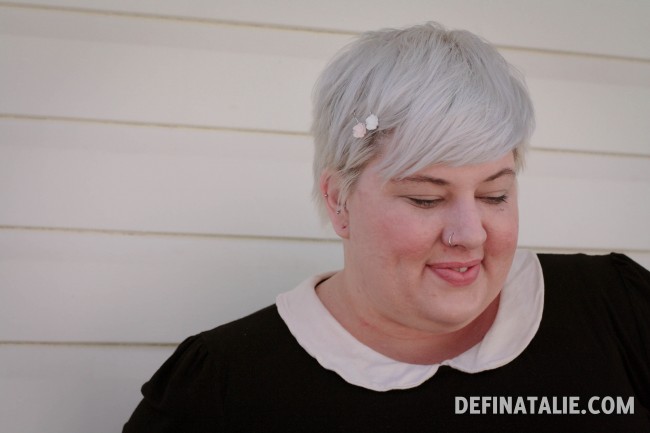 When I got home (new home!) I had a package from glamsquared in the letterbox, a pair of lovely white rose ear plugs that I can't actually wear yet. I was overjoyed to see a pair of tiny rose hair pins included in the parcel and I put them in my hair straight away!
Top (a dress): Asos Curve
Skirt: Made by me
Shoes: Softspot
Hair pins: glamsquared